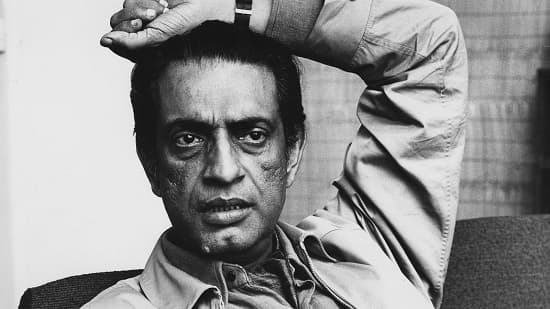 Bollywood is one of the biggest movie industries across the world. There are many movies that get released every year. The wide ranges of movies with huge stars and huge budget make Bollywood economically viable as well. However, that is not everything for Bollywood. Good movies come from good scripts and good directors. It is true that most of the credits are taken by the Bollywood actors, but the people behind the camera are more responsible for it. The directors of the movies are the real stars but how many people know the famous Bollywood Directors.
Here are 15 most popular and best Bollywood Directors.
15. Farhaan Akhtar
Son of Javed Akhtar, Farhan has made his mark with a first movie, Dil Chahta Hain. He again proved his credibility with his critically acclaimed movie Lakshya. He tried his hand on action genre too and directed Don and Don 2 and all of them are considered as one of the best. He, however, is focusing on his acting career now but is considered one of the best directors in the young Bollywood Generation.
14. Sooraj Bajaratiya
He is one of the legendary directors in his genre. There is hardly any other director who can produce better Family Drama Movies than him. He is one of the best directors in this genre and directed movies like Hum Aapke Hain Kaun, Hum Sath Sath Hain, Vivah, Prem Ratan Dhan Payo and others. His pairing with Salman Khan has been a hit Bollywood formula for a long time. He has won three Filmfare awards.
13. Guru Dutt
He was one of the jewels of directors Bollywood had. He was a great director and a superb actor at the same time. He directed movies like Pyaasa, Kaagaz Ke Phool, Sailaab, Aar Par and others. His contribution to Indian Cinema is one of the greatest so far.
12. K Asif
Remember the iconic Mughal-e-Azam? K Asif has only one credible movie on his list but he has won hearts and critics with his only one movie. He won the National Award and Filmfare Award for the 1960 cult movie. He also directed a movie called Phool before Independence.
11. Anurag Kashyap
Anurag Kashyap is known for the different movies and often his movies run into controversies for the subject chosen. However, he has not refrained from directing such movies and won many hearts and applause for the same. His movies like Black Friday, Udta Punjab and many other ran into court battle or controversies. However, he is regarded as one of the best in the industry.
10. Prakash Jha
Prakash Jha has mastered the art of the depicting the rural Indian society. His movies move around the social issues like corruption, bureaucracy, politics and others. There is no other director in Bollywood who has the same credibility as Prakash Jha. He has directed movies like Ganga Jal, Apaharan, Satyagraha, Aarakshan among many. He has won many awards as a director in Indian Cinema.
9. Subhash Ghai
He is one of the best directors in Bollywood with numerous Blockbusters and critically acclaimed movies under his belt. He has directed movies like Kalicharan, Karz, Hero, Karma, Ram Lakhan, Khalnayak, Pardesh, Taal and may more. He is also the director of the Mukta Arts Private Limited. He is credited with bringing talents like Madhuri Dixit, Jacky Shroff, Anil Kapoor among others.
8. Hrishikesh Mukherjee
He is one of the greatest directors of all time in Bollywood and made movies that were all classics. His movies like Satyakam, Chupke Chupke, Anupama, Ananad, Abhiman, Guddi, Ashirwaad, Golmaal, Bawarchi, Namak Haram all are considered one of the best. He has won many awards even the highest civilian award of Padma Vibhusana. There are scores of Filmfare and National awards at his name.
7. Shyam Benegal
He mastered the art of depicting movies in a different light. He is considered one of the finest directors of Bollywood and has earned many appreciations for the same as well. He has directed classic movies like Ankur and then social movies like Welcome to Sajjanpur. His take on Netaji's biopic was also liked by many in Bose: The Forgotten Hero. He has won many awards for his contribution towards movies and industry.
6. Vishal Bhardwaj
He is slowly becoming one among the best in the Bollywood and in current genre. His movies are based on common platforms but with a different take. He is widely acclaimed for his adaptation of the Shekshpere's tragedies. He has directed Maqbool from Macbeth, Omkara from Othello and Haider from Helmet. He has also directed movies like Kaminey, 7 Khoon Maaf, Matru Ki Bijli Ka Mandola.
5. Bimal Roy
One of the greatest of Bollywood is Bimal Roy. His works are still known for the realistic movies. His movies like Do Bigha Zameen, Bandini and others have given him worldwide fame. In his lifetime, he has won 11 Filmfare Awards, along with 2 National Awards and International Award at Cannes Film Festival.
4. Madhur Bhandarkar
He has made many movies that are not only worth watching but also equally generous. The movies made by the famous director revolve around the Film Industry and the women issues. His movies Fashion, Page 3 and others have given him a very high reputation in the industry. He has been awarded with many prestigious awards and changed the industry in many ways.
3. Rajkumar Hirani
He came and conquered the industry simply with his gracious work. He first established his credibility with Munnabhai MBBS and then repeated the same in Lage Raho Munnabhai. By then he already won many awards and was considered one of the best and then he directed the record breaking 3 Idiots. The success and the awards were only increasing, when he broke all other records with his next PK. He is undoubtedly one of the most comprehensive and conventional directors of this modern arena.
2. Rituporno Ghosh
Rituporno Ghosh was one of the finest directors of Bollywood and regional movies. He set the standard so high of the Indian Cinema that has created a legacy in itself. His movies like Chokher Bali have made a worldwide impression for the Indian cinema. His act of working in commercial movies through Raincoat also gave Bollywood a new way of Hindi Movies. Unfortunately, he died at very early age.
1. Satyajit Ray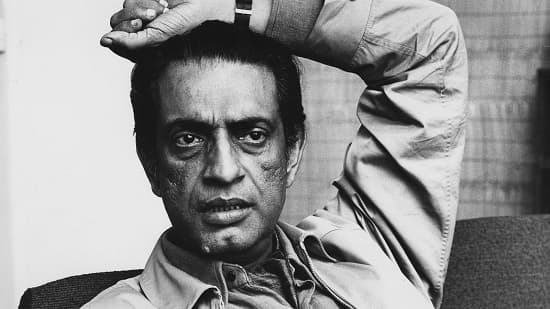 He won the Oscar for his contribution towards movies and cinema. His movies Apu Trilogy, Satrang Ke Khiladi and much more have been proud of Bollywood. Satyajit Ray is the most famous Indian Director in the world and most notable for his classic take on movies and is worldwide accepted as one of the best in the world. He has numerous awards under his belt including National Awards and the Academy Awards.
Honorary mentions: There are many more directors in Bollywood who have done splendid works and some are still doing. The genius likes Mehboob Khan, B R Chopra, Shakti Samanta, Ramesh Sippy, Sanjay Leela Bhansali, Aditya Chopra, Rakesh Omprakash Mehra, Priyadarshan, Ashutosh Gowariker, Imtiaz Ali, Karan Johar, Yash Chopra is known for their commercial movies. On the other hand, Aparna Sen, Deepa Mehta, Mira Nair, Sekhar Kapoor are known for their tremendous talent art and different movies. New generation directors like Ayan Mukerjee, Sujit Sirkar, and others are grooming as the next generation greats.
Santosh Kumar, He is a SEO + Blogger have 12 years of experience in writing tutorial, informative and product reviews topics.