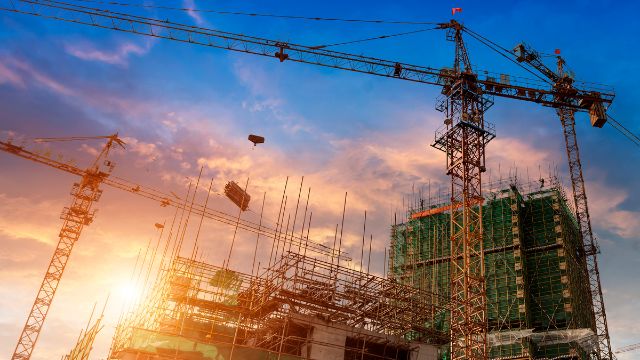 See, India is not very well known for its infrastructure in the world, but that thing is changing really fast because of the urbanization of the country. The skylines in India are rising, and new buildings are making their way up every corner of the country. And that is all thanks to the pretty reliable construction sector that we have here. As of now, there are literally dozens of construction companies in the country that are fueling the nation's progress with their phenomenal work.
If you live in a big city in India, just look around you and you'll see the stunning work of these companies. That is the prime reason why we are on a mission to introduce you to the top 10 best construction companies in India for 2023. So yeah, let's make our way to this list, shall we?
List of Top Construction Companies in India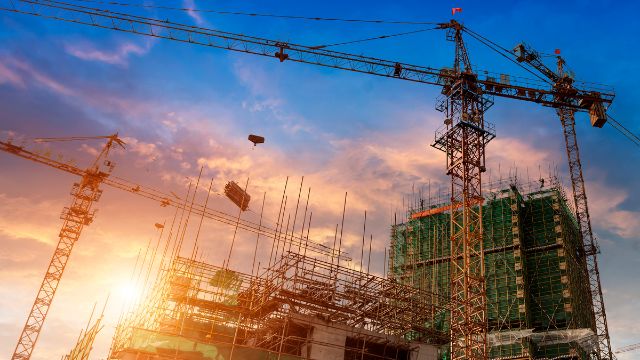 1. Tata Projects
Let's talk about a big player first, Tata Projects. Part of the bigger Tata family, these guys have been shaping India's construction scene for a while now. They're connected to Tata Realty and Infrastructure Ltd (or TRIL for short), which includes Tata Housing. Now, in simple words, Tata Housing has been doing super well lately. They're planning to roll out some big housing projects in cities like Delhi, Mumbai, and Bengaluru in the next 2-3 years. But they're not just sticking to India. They have a project coming up in the Maldives too! One cool thing about them is that they're really into green, environment-friendly projects. They're hoping to have zero harmful emissions by 2035! And yeah, after the COVID situation, when the housing market in India started bouncing back, Tata Housing was right there, leading the charge.
2. Larsen & Toubro Limited
Next up, we have L&T on the list. Imagine them as one of the best ones in the construction, technology, and engineering sectors of the country. Their story starts with two talented guys from Denmark, Henning Holck–Larsen and S.K. Toubro. They came to India to work for a Danish company linked with cement. Eventually, in 1938, they thought, "Why not start our own thing here?" and L&T was born. Now, they faced some tough times, especially during World War II, when getting supplies from Denmark became a tough task. But, these challenges just made them more creative. They began making dairy equipment right here in India. On top of that, they got into repairing ships and setting up stuff, all thanks to the war. What makes L&T special isn't just their skills but how they always find ways to innovate and adapt. So, it's no surprise they're on our 2023 list.
3. Reliance Infrastructure Ltd
Then we have Reliance Infrastructure Ltd. They're pretty versatile and handle a bunch of construction tasks in the country. Let's break them down a bit. Power Segment is where they make, send out, and supply electricity. They've got power plants in places like Samalkot and Mormugao. From homes to factories, they provide electricity to a lot of people. And with their Engineering and Construction (E&C) Segment, they help build and set up stuff. They've worked on many big projects, making them quite popular in the construction world. Their Infrastructure Segment is all about taking care of things like roads, metro trains, and airports. They even work on defense projects and other big infrastructure tasks through special teams. Their wide range of work and their expertise puts them right up there on our top list for 2023.
4. Shapoorji Pallonji & Co. Ltd
Shapoorji Pallonji Group is this big company that started its journey in Mumbai back in 1865, thanks to Pallonji Mistry. That's over 158 years of history! They've built some of the most famous buildings in Mumbai, like the Bombay Stock Exchange and the famous hotel, Taj Intercontinental. And yeah, have you heard about the beautiful stone palace in Oman? Well, they made that too! When the Taj Mahal Palace in Mumbai was damaged in 2008, they helped fix it. But, they don't just build buildings. They're also involved in other cool things like making home appliances, working in shipping, and even biotechnology.
5. Macrotech Developers Pvt Ltd (Lodha Group)
Next on our list is Lodha Group, another big name from Mumbai. Started by Mangal Prabhat Lodha in 1980, they've made some cool buildings in cities like Mumbai, Pune, and even in London. Some of their best works include The World Towers and Trump Tower Mumbai. They even built a smart city near Mumbai called Palava. Well yeah, that was something truly amazing and stunning. Because it is like a city from the future! And in 2021, they became a publicly-listed company as Macrotech Developers. They also team up with other companies to make even bigger projects. From what we hear, these projects could earn them up to Rs 14,500 crore. Well yep, that's a lot!
6. Punj Lloyd Ltd
Punj Lloyd Ltd is a construction company that is super skilled in building things and has worked in places not just in India, but also in the Middle East, Africa, and Asia. They manage big construction projects and are really good at what they do. One cool thing they have is the Management Discussion and Analysis Report (or MD&A for short). In simple words, that is something where we can see how the company is actually performing and what they plan to do next. And yeah, it is true that in recent times, things slowed down a bit in India because of the pandemic, but the future looks bright. With the government pushing for more local products through the "Make in India" initiative, Punj Lloyd Ltd has lots of opportunities to shine!
7. NCC Ltd
Back in 1978, a bunch of folks came together to start NCC Ltd. They began small but dreamt big. And that was their secret, however, over the years, nothing has changed about that "dream big" thing. In 1990, they shifted gears and became a "limited company." And today, after 40+ years, they've built almost everything you can think of, from cool city buildings, bridges, and roads to complex power projects. In 2023, they did pretty awesome, with a big jump in their order bookings and earnings. This company is super successful as a construction company in the country only because they have a blend of experience, hard work, and always aiming for the best. With such a track record, no wonder they're among India's top builders!
8. Simplex Infrastructures Ltd
Way back in 1924, Simplex Infrastructures started their journey. Fast forward to today's modern world where Simplex Infrastructures have done a bunch of neat stuff all around us. From making roads that connect cities to helping keep the lights on with energy projects, it is pretty clear that they've been pretty busy. Plus, they've built homes and workplaces for loads of people. You can find their main office in Kolkata, but their work speaks for them everywhere. Their goal? Tackling big challenges and setting top-notch standards. And yep, given their history and expertise, it's easy to see why they're a big name in the construction world.
9. Hindustan Construction Co. Ltd
And the HCC aka Hindustan Construction Company is like the old wise sage in India's construction story. With 80 years of history backing them up, they've built some pretty iconic stuff that India's super proud of. Be it roads, energy projects, or cool city buildings, they've nailed it all. They've even been picked for big projects like the Mumbai Metro! Besides building things, they love giving back. They focus on educating kids, looking after people's health, and making sure the environment is okay. With their blend of innovation, tech skills, and heart, they're a top pick for sure.
10. GMR Group
Back in 1978, in New Delhi, G M Rao had a big idea, and that was the birth of the GMR Group. They didn't just stick to India, they spread their wings to places like Nepal, Singapore, and even Greece! From managing airports to constructing highways, they've got their hands full. With assets worth billions, they're not just big, they're HUGE. But G M Rao, their founder, has a big heart too. He donated a hefty sum to help educate those who need it most. They began with simple ventures in things like sugar and jute but eventually took on mammoth infrastructure projects. Today, from airports to highways, GMR Group is quite the name in the country!
Conclusion
All in all, the architectural revolution wouldn't be possible without these constructions contributing to it in the country. Right? We hope that our today's post has done justice to these companies by providing valuable insights to you and properly introducing these companies to you.
Santosh Kumar, He is a SEO + Blogger have 12 years of experience in writing tutorial, informative and product reviews topics.