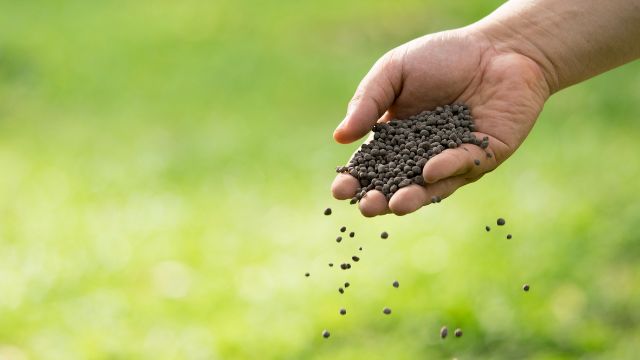 See, in India, the agriculture sector is seen as the backbone of the country. As you may already know the soil here in India is incredibly fertile, but still, the farmers gotta take care of it and nurture it to make sure that the crops are healthy and grow in abundance. Well, that is exactly where fertilizers play a crucial role for the farmers in the country. In today's modern era, it is somewhat necessary to keep using fertilizers to ensure that the soil of a particular land is fertile enough to plow crops.
However, as a farmer, you must understand that you can't just put any fertilizers in your land or field, you have to make sure that it is of the highest quality and worth relying on. Because the thing is, if you don't pay attention to which type of fertilizer you are using, you may end up with undergrown crops that won't just cut it for you. And that's the reason why we are here with a detailed list of the top 10 best fertilizer companies in India for 2023. That way, you'll know which company to go with and see your crops grow in abundance. So yeah, let's get down to it then. Shall we?
List of Top Fertilizer Companies in India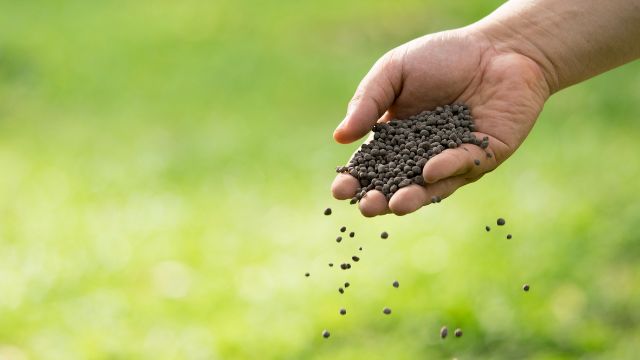 1. Indian Farmers Fertilizer Cooperative Limited (IFFCO)
Indian Farmers Fertilizer Cooperative Limited is a well-known fertilizer company in India that helps farmers. It started on 3 November 1967 in New Delhi, India. It was started because in the 1960s, India had less food and needed better ways to grow crops. And yep, for that same reason, IFFCO was made to help make and give fertilizers to farmers of the country. Today, they have many factories in places like Kalol, Kandla, Phulpur, and Aonla. As you may already know IFFCO has grown over the years, planted more and more factories in different regions of the country, and yeah, they always try to bring new things for farmers.
2. Coromandel International Limited
Apparently, Coromandel is another big name in the world of fertilizers. Started in 1964, they make fertilizers, plant protectors, and special nutrients for plants. They're a part of a big business group called the Murugappa Group. Coromandel works hard to make farming better. They create products that help crops grow well and keep the soil healthy. They always look for new and better ways to do things. This has given them a top spot in the farming world. They care about nature, people, and honest work. These values have made them very trusted and loved in the country.
3. Chambal Fertilizers and Chemicals Limited
Chambal Fertilizers, known as CFCL, is a big name in farming. Started by Dr. K.K. Birla in 1985, he wanted to bring science and technology into farming. He knew that many people in India were farmers and they needed good fertilizers. The first big step for the company was in 1967 when they built a plant in Goa. Over time, they grew bigger and tried different things like shipping, clothes-making, and more. But, their heart was always in helping farmers. Their products, like "Uttam Veer Urea", are very popular among farmers. They also care a lot about doing good for nature and the community. And no wonder that people trust them a lot because of this.
4. Gujarat Narmada Valley Fertilizers & Chemicals Limited (GNFC)
Have you heard of GNFC? Well, that's a short form for Gujarat Narmada Valley Fertilizers & Chemicals Limited. These folks have been around since 1976 and they're big players in the fertilizer and chemical game in India. The Government of Gujarat and another cool company, GSFC, joined hands to start GNFC. Over time, GNFC became experts in making stuff like urea, nitro phosphate fertilizers, and even some important industrial chemicals. Just to paint a picture of how good they are, by 1982, they had one of the world's largest setups for making ammonia-urea fertilizers. And when it comes to money-making, they're pretty balanced, about 29% from fertilizers and a whopping 70% from chemicals!
5. Gujarat State Fertilizers & Chemicals Limited (GSFC)
Next up, we've got GSFC aka Gujarat State Fertilizers & Chemicals Limited. If GNFC was the younger sibling, GSFC would be the elder one because they've been around since 1962. Just like GNFC, Gujarat State Fertilizers & Chemicals Limited's main goal was to make India strong in the fertilizer world. You can find their main office in Vadodara, Gujarat. Over the years, GSFC has been quite the explorer. They discovered oil and gas in some places called Bombay High and South Basin. This discovery was like striking gold, and it led them to set up eight brand-new fertilizer plants. In 1976, GSFC started a new project in Bharuch. This project grew big and later got its own identity as GNFC!
6. Deepak Fertilizers and Petrochemicals Corporation Limited
DFPCL is another big player in the fertilizer scene of India. A gentleman named Chimanlal Mehta started it back in 1979. Interestingly, it began as a small private company and then spread its wings to go public in 1982. They've got a popular fertilizer brand named "Mahadhan". And did you know that Sailesh Mehta, who leads the company now, is Chimanlal's son? He also began another successful chemical company named Deepak Nitrate. Fast forward to 2018, DFPCL decided to change things up a bit. They introduced a new family member, Smartchem Technologies Ltd, which solely focuses on fertilizers. And by July of that year, they were selling loads of a new product called "Mahadhan Smartek" in Maharashtra and Gujarat. DFPCL makes a special product called Technical Ammonium Nitrate (TAN). It's not just used for plants but also in mining.
7. National Fertilizers Limited (NFL)
Way back on 23rd August 1974, National Fertilizers Limited company was started and now they're under the watch of the Ministry of Chemicals and Fertilizers. And as of now, they're right behind in second place when it comes to making urea, they are the second largest producer of that in the country. They've got their main office in NOIDA, Uttar Pradesh. Over the years, they've grown a lot, with plants spread across places like Bathinda, Panipat, and Nangal. In the late 80s, they even doubled their production. By the way, they went public in 2001, meaning you could buy their shares if you wanted! Nowadays, they're making bio-fertilizers too and even produce stuff like nitric acid at their Nangal unit.
8. Rashtriya Chemicals and Fertilizers Limited (RCF)
Next on our list is Rashtriya Chemicals and Fertilizers Limited! They're from Mumbai and have been in the game since 1978. Just like the NFL, the Indian government oversees this company. They make a bunch of products, not just Urea. Do you know IFFCO, NFL, and KRIBHCO? RCF is right behind them in urea production. They have two big places where they produce all this, Trombay, close to Mumbai, and Thal, which is a bit far off. Trombay is where they make a lot of different products, while Thal mainly focuses on urea and a few other chemicals.
9. Fertilizers and Chemicals Travancore Ltd
Located in Kochi, Kerala, FACT aka Fertilizers and Chemicals Travancore Limited is a big government-owned company that has been around since 1943. It started with the support of a local king named Maharajah Sree Chithira Thirunal Balarama Varma. Proudly, it was the first big company in India to make fertilizers. Today, it's the biggest company of its kind in Kerala. They make different products like Ammonia, Sulphuric Acid, and more. Over time, FACT also started doing other things like designing and consulting for other companies. They even stepped into the petrochemical world. And in 2021, they began making Caprolactam again after stopping for almost nine years. This helped India because it reduced the need to buy it from other countries.
10. Haifa Negev Technologies Ltd.
Starting in 1966, the Haifa Group has been all about special fertilizers. They're kinda a big deal, supplying their products to more than 100 countries. They have companies in many places, including Israel, France, and Canada. What's awesome about them is that their fertilizers are really good quality and suitable for different crops. And yep, in the past few years, they've been working on big projects to help the environment at their Haifa Negev factory. They're spending a lot of money to make their factory in Mishor Rotem even better. They've even launched 15 projects to make farming more precise and Earth-friendly.
Conclusion
Alright, that's more than enough. Now, whether you are a farmer in India or just an investor looking forward to investing in this particular segment of the country, we hope that our today's post about fertilizer companies has provided you with some valuable insights.
Santosh Kumar, He is a SEO + Blogger have 12 years of experience in writing tutorial, informative and product reviews topics.