Using a hand wash can swiftly eliminate harmful bacteria, reducing the risk of spreading sickness to you and your loved ones. To help prevent the spread of disease and keep your hands nourished and moisturized, use a hand wash.
It's crucial to find a good hand wash that works well with the type of skin you have and is gentle enough for frequent use. There are numerous hand wash on the market that help maintain healthy, supple skin.
Consider the size of the bottle, how it smells, and what it does for you before you buy hand wash. Finding a hand wash that is convenient in both use and storage is essential. User reviews and ratings should be taken into account as well.
Top Hand Wash Brands In India
Here are the India's finest hand wash that fulfill all the above factors:
1. Dettol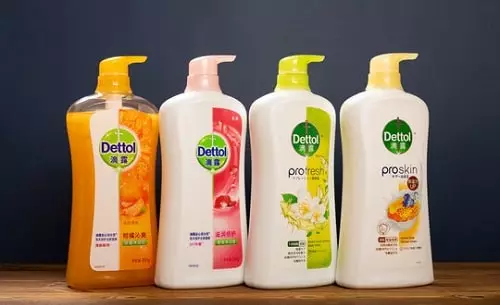 Dettol is widely regarded as the personal care industry's gold standard. In India, it is the leading manufacturer of antibacterial products. The company's hand wash enjoy widespread recognition. And they come in a rainbow of hues and flavors.
If you use Dettol hand wash, you won't have to worry about becoming sick because the bacteria will all be washed away. It's ten times more protective than regular soap. This hand wash is great for maintaining clean, healthy hands and nails.
Dettol claims that their hand wash can kill 100 different types of germs that might cause sickness. The hand wash is mild since it has a pH that's just right. It also contains 89% plant-based cleansers and natural chemicals. This hand wash comes highly recommended from the Indian Medical Association and is a good choice.
2. Lifebuoy
The subsequent widely used liquid hand cleaners in India. It is the best hand wash on the market. For an extended period of time, your hands will remain clean and germ-free thanks to this product. Both children and adults can benefit from using this hand cleaner.
This brand certifies that it will kill 99.9% of bacteria and germs on your hands. It's incredibly simple to operate. Take a small amount of liquid and dilute it with water. Now spend the next 10 seconds rubbing your hands together to clean them thoroughly. It also leaves behind a wonderful scent on the hands.
Lifebuoy's hand wash is available in a convenient size that's simple to dispense. It's worth looking into because the antibacterial formula works in just 10 seconds.
3. Savlon
Savlon is the most significant brand of hand wash to buy at the store if you want to feel confident in your purchase. When it comes to daily protection and wound care, this is the best option. It is 99.9% effective against disease-causing bacteria and germs.
Its wide variety of high-quality, reasonably priced products has helped it rise to prominence in the Indian market. Over ninety percent of medical professionals endorse this hand wash.
You can use Savlon hand wash on any kind of skin. It helps keep harmful bacteria like those that cause typhoid, cholera, and food poisoning at bay. It's a mild formula, so it won't dry out your hands. The hand wash has passed dermatological testing and is safe for use.
4. Santoor
The Indian market for Santoor is growing rapidly in popularity. It's a popular brand since it produces satisfactory results when used as a liquid hand wash.
The tulsi in the Santoor hand wash keeps bacteria at bay while the sandalwood conditions your skin. Mild, fresh, and creamy fragrances are also offered. It's reasonably priced considering it contains good size.
The product's active components effectively combat harmful bacteria and germs. Plus, it's the top pick for regular use. Santoor sells hand wash in a variety of scents and flavors.
5. Himalaya 
 Himalaya Hand Wash serves as a high-quality hand wash that contains extracts of Tulsi and Lemon. The effective formula of this liquid soap product is designed to maintain your hands' softness and nourishment for an extended period of time, making it ideal for frequent use.
Tulsi, a herb used for purification, can prevent bacteria from flourishing. This hand sanitizer kills 99.9 percent of germs. Himalaya pure hand wash also has a pH that works well with the skin, so it won't dry it out.
6. Palmolive
Palmolive's liquid hand wash uses ingredients found in nature. It's a pleasant hand wash that does a wonderful job cleaning your hands and leaving a pleasant scent behind. Effectively eliminates bacteria without irritating the skin. Hand wash has an all-day revitalizing effect.
When it comes to cleaning supplies, Palmolive is an industry standard. Palmolive's hand wash contains sea salt and minerals, making it ideal for a thorough cleaning. Also, after each use, your skin will feel refreshed and protected.
7. Godrej Protekt
If you need a hand wash that can do it all, try the Godrej Protekt Handwash. It prevents the spread of germs, removes greasy buildup, and neutralizes unpleasant hand scents. It contains neem, an antibacterial, and aloe vera, a moisturizing plant, for optimal results. The fact that the packaging can be reused or recycled is an added bonus.
The natural ingredients in Godrej hand wash are numerous.. The most well-known are the Godrej Master Blaster Handwash, the Masterchef's Handwash, and the Mr. Magic Handwash. Hand washes use a natural component that is easy on the skin but tough on bacteria. We've formulated our hand washes with nourishing ingredients including aloe vera, neem, coconut oil, glycerin, and essential oil.
8. Patanjali
The most effective ayurvedic herbal hand wash, brimming with Neem and Tulsi, can be found at Patanjali. The antibacterial properties of these components are well-documented. Both Neem and Tulsi help us avoid becoming sick or experiencing skin discomfort. Patanjali Hand Wash is the best option if you're searching for an ayurvedic hand wash.
After using a hand wash, our skin is fresh, smooth, and scented. Tulsi and neem are used for their therapeutic properties, which include the elimination of pathogens. The optimum after-use result is achieved at the lowest possible cost with this product.
9. Dove
One-fourth of this hand wash includes moisturizing cream, so it really does work for keeping hands soft even after repeated washings. If you want a hand wash that doesn't dry out your skin and has a pleasant scent, go no further.
Dove provides the top options here. Some hand cleansers penetrate as deeply as the top ten layers of skin to leave it feeling silky smooth. Dove hand wash not only cleans but also moisturizes your hands. They do wonders for maintaining skin's natural suppleness, fragrance, and smoothness all day long.
10. Pears
For almost two centuries, consumers have recognized its name. Pears manufacture a line of kid-friendly hand wash, to properly care for fragile skin. High-quality glycerin & natural oils are the building blocks of hand washes. Hands are kept clean and supple with regular use.
There are Pears hand wash for oily as well as dry skin types. The revitalizing effects of the hand wash last for quite some time. They are light on the skin and contain conditioning ingredients and cleansers that are moderate enough for sensitive skin. Soothing to the skin, hand wash is recommended.
Conclusion
Cleaning and caring for the skin properly includes regular hand washing. The brands of hand wash that have done particularly well in India are listed above; choose your most favorite hand wash and stay germ-free.
Ridhima Sharma is a Senior Pharmacist at Kukreja Hospital, New Delhi. Ridhima completed her Diploma in Pharmacy (D. Pharm) from UP University. She regularly writes article on health information, fitness and beauty related products at IndiasStuffs.com