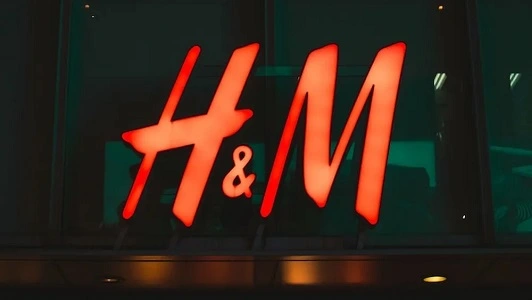 In the ever-evolving world of fashion, where trends change faster than the seasons, finding the right wardrobe staple is paramount. India, a melting pot of cultures, traditions, and modernity, sets the stage for a fashion saga like no other. It's a tantalizing fashion playground that global brands just can't resist. Fast forward to 2023, and voila! International fashion giants have made a huge splash in the Indian-style pool.
From the top of the line to wallet-friendly yet chic collections, these brands have skillfully woven themselves into the vibrant fabric of Indian fashion, bringing the glitz and glamor of foreign trends right to our doorstep. And today we're about to take you on a whirlwind tour of the top 10 international clothing brands that have captured the hearts, minds, and closets of the style-savvy Indians this year. Let's dive right into it then.
List of Top International Clothing Brands In India
1. H&M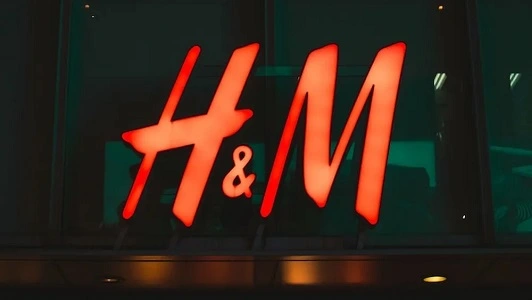 This Swedish clothing giant is not just a regular fashion store, it's the place where style meets affordability. With roots in 75 different markets and a whopping 4,801 stores across the globe, it's no surprise that H&M is the second biggest international clothing retailer! They opened their doors to the style-savvy Indian crowd in 2015 and now have a total of 48 stores across the country. Their digital debut in 2018 made it even easier for anyone to get their hands on H&M's trendy threads. With a young, trendy consumer base, there's no doubt H&M has cemented its place in the Indian fashion landscape.
2. Levi's
Born in May 1853, thanks to a German-Jewish immigrant named Levi Strauss, this American legend has been making waves in the world of fashion for over a century. Known for their killer denim jeans, Levi's stands as one of the biggest apparel brands on the globe. They kicked off their operations in India in 1994 and haven't looked back since. Besides the iconic Levi's, they're also the proud parent company of Dockers and Denizens. With top-notch quality and suave designs, Levi's continues to be a beloved brand among denim lovers all over the world.
3. Allen Solly
This British brand was brought to India by Madura Fashion & Lifestyle, a part of Aditya Birla Fashion & Retail Limited, and has been a go-to choice for relaxed, easy-going clothing since 1993. Whether it's the office or a day out, Allen Solly's "smart casuals" are a hit among young professionals. With about 500 stores in India, it's fair to say that Allen Solly is a big shot in the Indian fashion industry.
4. Nike
The next one is none other than Nike, the behemoth of the sports world. Born from the minds of Bill Bowerman and Phil Knight in 1964, this American sports titan has been a trendsetter in the global scene. Remember the famous "Just Do It" catchphrase? That's Nike! They're trailblazers in athletic shoes, sportswear, and gear. The quality of their stuff? Off the charts. It's no wonder athletes and workout warriors from India to Indiana swear by them.
5. ADIDAS
This brand with the three stripes is a giant in the sportswear industry, being the biggest in Europe and the second worldwide, right after Nike. Founded in 1924 by Adolf Dassler and his elder brother Rudolf, Adidas's contribution to athletic footwear, especially spiked running shoes, is undeniable. The iconic three stripes on Adidas products aren't just a design element; they're a symbol of the brand's heritage and recognition. But let's not forget, their biggest competitor is Nike, keeping them on their toes, or should we say spikes?
6. Zara
Zara, the Spanish high-street fashion darling, has successfully stolen the hearts of Indian fashionistas. With clothing, shoes, and accessories for everyone, men, women, and kids, it's like a one-stop fashion shop. Since its inception in 1975, Zara has exploded into one of the most gigantic fashion companies worldwide, all thanks to its parent company, the textile titan Inditex. Zara has a unique business model that oversees everything from designing to distributing, ensuring they're always up to speed with the latest trends. Zara has quite a fan base in India, with its trendy and dependable clothing. Zara's profit margin is a whopping 85% of the full price of its clothes – way higher than the industry average of 60%
7. Calvin Klein
When you hear the name, Calvin Klein, you think of high-end fashion, sophistication, and a dash of New York flair. Keep it simple, comfy, and stylish, a winning formula that's made Calvin Klein a household name in fashion. Indians have a soft spot for the brand's subtle elegance and top-notch collections. Despite being known as a luxurious clothes brand you'd be surprised to know how less Calvin Klein spends on marketing compared to other big names in the industry. With a keen eye for detail and a penchant for luxe fabrics like silk and cashmere, it's no wonder Calvin Klein is a hot pick among the fashion-forward folks in India.
8. Armani
This is Giorgio Armani's brainchild that has been turning heads in India with its chic casual luxury and show-stopping evening attire. Armani's forward-thinking vision served as a game-changer for fashion in the late 20th century, giving it a much-needed face-lift. Armani is known to sell all sorts of things from top-of-the-line clothes to luxurious accessories, and shoes to fragrances. It's like a one-stop shop for all things posh and swanky. With its signature sophistication and top-notch craftsmanship, Armani is the go-to for anyone looking to make a splash with their style in India.
9. Tommy Hilfiger
Tommy Hilfiger is a global powerhouse that has been rocking the "classic American cool" look since 1985. Despite its massive success, Hilfiger continues to push boundaries, with demand soaring both at home and abroad. They use this rare, super high-quality cotton in their products. But here's the catch, Hilfiger doesn't manufacture in India. They want their Indian customers to experience the same quality as anywhere else in the world, so they source and manufacture their products overseas. And that is what makes Tommy Hilfiger stand out from the rest of the international brands on our list today.
10. Louis Philippe
Louis Philippe, an Indian-origin premium men's wear brand, has been making waves since 1989. Named after the French King Louis Philippe, the brand is now a subsidiary of Madura Fashion & Lifestyle. Today, it's one of India's biggest apparel brands, and it's not hard to see why. From formals and semi-formals to casual wear, they've got the fashion needs of discerning men covered. With a strong emphasis on luxury and meticulous craftsmanship, Louis Philippe has become synonymous with "The Upper Crest." For those guys in India who are all about quality, style, and a dash of luxe, Louis Philippe is their go-to brand.
Conclusion
As the years have rolled on, India has made its way onto the global fashion runway, proving its insatiable passion for all things stylish and its receptiveness to global trends. This acceptance and appreciation have been beautifully echoed by the top 10 international clothing brands that have dominated the Indian fashion scene in 2023. Fashion, as we all know, is a universal dialect, and these brands have mastered it with grace. And one thing is certain, the future of fashion in India is bright, bold, and exceptionally stylish.
International Clothing Brands FAQ
Q. What are international clothing brands?
Ans: International clothing brands are clothing companies that originate from one country but have a presence and sell their products globally. These brands are often recognized and popular in many different countries.
Q. Where can I buy international clothing brands?
Ans: You can purchase international clothing brands from their official retail stores, their online websites, authorized retailers, department stores, and even some third-party online marketplaces. These brands often have a global presence, so they can be found in many countries.
Q. Are international clothing brands expensive?
Ans: The price of clothing from international brands varies widely. Some international brands offer affordable options, while others are known for their luxury and high-end products. Prices can depend on factors such as brand reputation, the quality of materials, and the specific product.
Q. How can I identify genuine products from international clothing brands?
Ans: To ensure you're purchasing authentic products, it's best to buy from official brand stores or authorized retailers. Check for labels, tags, and holograms that are typically found on genuine products. Be cautious when buying from unofficial or unknown sources, as counterfeit products are common in the fashion industry.
Q. Are international clothing brands available for wholesale or distribution?
Ans: Many international clothing brands offer wholesale opportunities to retailers and distributors. If you are interested in becoming a wholesale partner, you should contact the brand's corporate or sales department for information on their wholesale programs.
Santosh Kumar, He is a SEO + Blogger have 12 years of experience in writing tutorial, informative and product reviews topics.