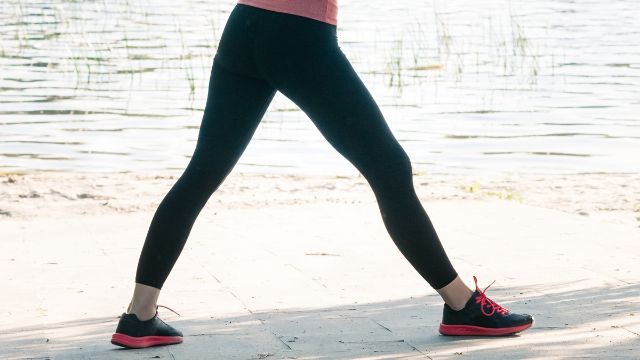 I think we can all agree that comfort and style go hand in hand. Leggings hold a special place in our hearts when we talk about women's fashion. Leggings and kurtis are the best choices when you are at home or want to go to the office, and looking put together is important. Cotton based leggings are soft, breathable, and very comfortable to wear.
We all have many options for lower wear/ button wear, but leggings are at the top. You can wear leggings with long kurtis, short kurtis, a long tee, or simply a tee. They look great with every upper wear garment.
To proceed further, first let us see a few reasons why leggings are the first choice of ladies around the country nowadays:
Comfort: Most leggings are made from cotton fabrics, which makes them super soft and comfortable to wear. Leggings are breathable and can be worn all day during office hours. It allows the best range of movements, making it most comfortable throughout the day.
Versatility: Leggings are versatile in nature. From modern look to authentic traditional style, it can be worn. We can team up leggings with crop tops and even with long anarkali kurtis.
Ease of Movement: Leggings give ease in movements as they are made from super stretchy material. They are comfortable and very breathable. It can be used for yoga and exercise, too. It offers excellent mobility and movementthroughout the day.
Coverage: Leggings are the ideal choice if you wish to cover your legs fully, making them ideal for those who do not want to wear short dresses and skirts that reveal their bodies.
Breathability: Most leggings are made from breathable materials, making them perfect for wearing the whole day.
In this article, we will take you through some of the best leggings brands in India to always stay in vogue
List of Top Leggings Brands In India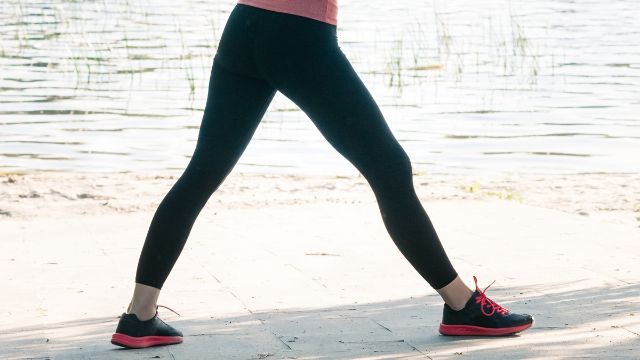 1. Biba
Biba is one of the most popular brands for ladies clothing when it comes to comfort and style. Women's apparel has gathered lots of popularity due to its collections, patterns, and stylish design. It was founded by Meena Bindra in 1988. Biba is known for its unique styles. Leggings by Biba are super comfortable and very stylish. They have 150 outlets around the world.
| | |
| --- | --- |
| Theatre Name | Website Link |
| Biba | www.biba.in |
2. Lyra Lux
Lyra Lux is another finnest brand for ladies wear. The leggings offers by Lyra Lux are very comfortable. They are affordvale and available in many colors. Lyra Lux was founded in the year 2012. It is under the Lux Group company. Lyra Lux offers variety of legging options in different colors, fabrics, and colors to choose from.
| | |
| --- | --- |
| Theatre Name | Website Link |
| Lyra Lux | https://www.luxinnerwear.com/women/lyra |
3. Global Desi
Global Desi has some very wonderful collection of ethnic wear collection from leggings to kurtis, etc. The materials Global Desi use are very comfortable and long lasting. Global Desi is basically a chic based apparel based brand in India. It was launched by Anita dogra. Till date, we have 120 outlets around of Global Desi globally. The leggings by Global Desi are best to buy as they are stretchable, long lasting, and are available in many colors to choose from.
| | |
| --- | --- |
| Theatre Name | Website Link |
| Global Desi | https://www.globaldesi.in/ |
4. W For Women
W For Women offers finnest range of women leggings in many sizes and fabrics to choose from. W For Women is the most trusted brand in India providing top notched ladies wear products at affordable rates. Leggings by W For Women can be wear by tunics, crop tops and kurtis. They are very comfortable and breathable in nature. The brand is highly appreciated for durability and quality.
| | |
| --- | --- |
| Theatre Name | Website Link |
| W For Women | https://wforwoman.com/ |
5. Saundarya
The next company on the list is Saundarya, which provides women all over the nation with the highest caliber leggings at very reasonable prices.  The most recent reviews on the Saundarya website state that the leggings they offer are of excellent quality and are very comfortable to wear. You can quickly select the various colors and patterns on the Saundarya website based on your tastes and preferences.
| | |
| --- | --- |
| Theatre Name | Online Link |
| Saundarya | https://www.amazon.in/Leggings-Saundarya-Western-Wear/ |
6. Go Colors
Go Colors is a very good brand to buy leggings for yourself, as they are qualitatively high and available in very cost effective rates. They are can be worn with ethnic wear, tunics, tops, etc. Go Colors offers a wide variety of leggings in different styles, colors, and lengths. They have options ranging from basic solid-colored leggings to printed and patterned designs, allowing customers to choose leggings that suit their personal style and preferences.
| | |
| --- | --- |
| Theatre Name | Website Link |
| Go Colors | https://gocolors.com/ |
7. BlissClub
BlissClub usually offers leggings in a wide range of sizes, catering to different body types and ensuring that customers can find the right fit. BlissClub offers some of the best Indian fitness clothes for women, including leggings and active wear. BlissClub leggings are loved for their commitment to quality, and their leggings are designed to be durable and long-lasting, even with regular wear.
| | |
| --- | --- |
| Theatre Name | Website Link |
| BlissClub | https://blissclub.com/ |
8. Dixcy Scott
Dixcy Scott leggings, which are renowned for their comfort and longevity, are the next item on the list. Leggings by Dixcy Scott are made with both comfort and style in mind. Kurtis and tunics go well with Dixcy Scott leggings. They are made of various fabrics, including cotton and others. The colors of Dixcy Scott leggings are long lasting and very easy to maintain for longer period of time. They are easy on body and pocket both!
| | |
| --- | --- |
| Theatre Name | Website Link |
| Dixcy Scott | NA |
9. Rupa
Rupa is known for brands like "Frontline," "Euro," and "Thermocot," which offer a range of innerwear, thermals, and casual wear items. They have also recently launched a collection of leggings that are very comfortable and stylish. They are available in many colors and fabrics to choose from. They are breathable and very stretchable. The brand frequently updates its collections with new designs and styles, keeping up with fashion trends and customer preferences.
| | |
| --- | --- |
| Theatre Name | Website Link |
| Rupa | https://rupa.co.in/softline/ |
10. Globus
Globus is an Indian brand offering the finest range of leggings at cheap rates and high quality. If you wish to buy leggings for daily wear, then Globus has many options to share. They are designed from the finest fabrics and colors. They are extremely comfortable and very beautiful. You can wear them with kurtis and even with modern tunics. While providing quality products, Globus often maintains affordable pricing, making their leggings accessible to a broad consumer base.
| | |
| --- | --- |
| Theatre Name | Website Link |
| Globus | https://globusfashion.com/ |
Conclusion 
Leggings are incredibly adaptable, cozy, and a necessity for your wardrobes. On the basis of their fabric, fit, and length, we have listed some of the top legging brands available in India in this article. You must look through the entire list to find something that fits you best, even though we adore the leggings from Biba, Lyra, and W for Women for their fit, fabric quality, large selection, and reasonable prices!
Santosh Kumar, He is a SEO + Blogger have 12 years of experience in writing tutorial, informative and product reviews topics.