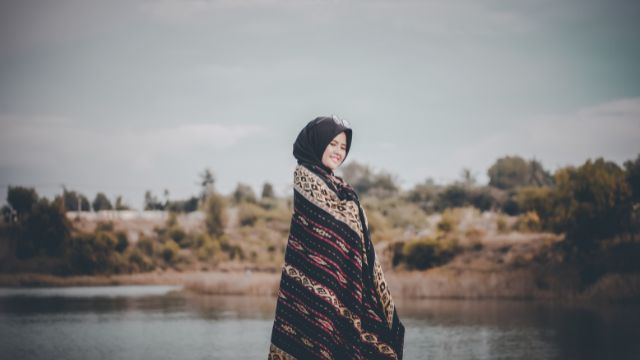 Women and men alike have found that shawls, initially designed as an additional layer of warm cloth for extremely cold weather, have become an indispensable fashion piece that can elevate any ensemble.
Shawls are beloved by both fashion designers and seasoned globetrotters alike. One can find them in alluring designs and styles. You can try pattern or plain shawls, adorned with beadwork, embroidery, and dazzling embellishments.
No matter, whether you want to carry it for warmth, as your fashion accessory, or like a religious cloth, this shawl fulfills all purposes. Let's looking into the details of top 10 best shawl brands of India 2023:
List of Top Shawl Brands In India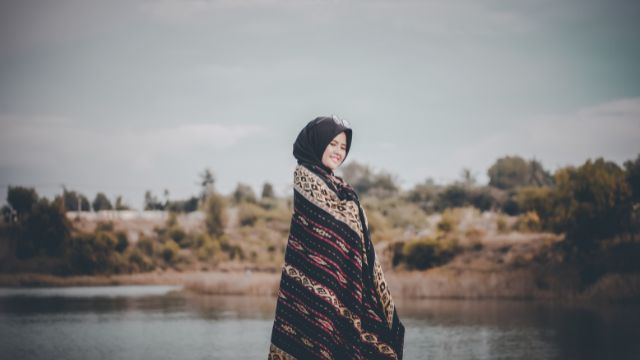 1. Oswal
Oswal is a popular shawl brand that has amazing collection of quality shawls. You can get hands on both handmade and machine stitched shawls.
The best thing are that they are reasonably priced, allowing you to get a lovely shawl without breaking the bank. Oswal launched their company in 2003 and put a lot of effort into growing their brand throughout India.
Their factories are located in many locations, including Ludhiana, Bathinda, and Nalagarh. Oswal shawls are highly favored by customers due to their reasonable prices and high quality.
It's challenging for other brands to match Oswal shawls' affordability and quality.
Their Pashmina shawls are known for their stunning designs, which are achieved mostly through traditional methods of production. Individual weavers' mastery is on display in the riot of colors and intricate floral designs that appear to be woven into the fabric as a whole.
Scarves, stoles, wraps, & full shawls are all available options while shopping for a Pashmina.
2. Kashmir Box
Muheet Mehraj, the organization's founder, had the idea to introduce Kashmiri heritage to other parts of the country. Kashmir Box was thus established in 2011. The goal of Kashmir Box was to give the best products from Kashmir, and pashmina shawls were one of those products.
Kashmir Box has emerged as a prominent vendor of superior quality shawls in India since the inception of internet shopping.
A very small percentage of their total sales goes to the Kashmir Box Organization, which helps artisans with expenses related to marriage, education, and other life milestones.
Kashmir Box understands customer demands and delivers high-quality, genuine, Kashmiri products directly to customers' homes.
Presently, Kashmir Box functions as an exhibition space for local manufacturers, artists, producers, and inventive businesspeople who wish to showcase their products to a global audience. Within the Kashmir Box group are about 10,000 craftsman families. The company is still growing to provide them with services throughout the valley.
3. Pashtush
Pashtush Shawls are a well-known brand that embodies the essence of Kashmir, one of India's most picturesque states. They work really hard and use premium pashmina wool to create their shawls. Pashmina wool, which translates to "soft gold" in Persian, is a well-known fabric from Kashmir. Because that is how Europeans pronounced Kashmir, it is known as Cashmere.
It is available for purchase on the official website, pashtush.com, or you may compare prices on Flipkart, Amazon, and Myntra.
The price range for it begins at just two thousand rupees.
Choose from an array of beautifully designed and woven shawls suitable for both genders. Pashtush shawls are painstakingly made with reverence for the rich legacy of traditional Indian art. Pashtush is renowned for making exquisite shawls.
4. Weavers Villa
Shawls are a type of Indian traditional blanket, and Weavers Villa has become a well-known company that produces a wide variety of shawls. There are simple ones or ones with lovely patterns.
Kautuk Popli, Sahaj Popli and Sushen Popli founded Weavers Villa in 2014. They are very skilled tailors, and in 2014 they rose to prominence as one of India's leading clothing businesses, specializing in shawls.
Punjab's Amritsar is a major clothing manufacturing hub, and it is among the top labels produced there.
5. Pia ka Ghar
The goal of Pia Ka Ghar's 2010 launch was to offer the best apparel and accessories. Pia Ka Ghar's shawls are so popular in the India that their online stores have a whole section dedicated to them. Consumers appreciate that this brand offers Pashmina shawls at a variety of pricing points, making them affordable for all budgets.
The intention was to provide women who practiced "Kantha," a traditional Bengali thread painting art form, more power.
Along with personalized wedding apparel, it also manufactures private-label items under license from upscale Indian design companies.
6. Himalayan weavers
It is an Indian company famous for its luxurious Pashmina shawls & other products made from the wool of yaks.
The makers of these items take great care in gathering the wool, which means that the finished product is more expensive but of superior quality. Patricia & Ghayur Alam founded the company in 2005 to showcase and honor mountain people's unique way of life.
They have had remarkable success in doing so. Currently, Himalayan Weavers is a popular retailer of handcrafted shawls, stoles, or scarves.
They are quite proud of their mountain roots and the fact that their products are dyed with largely natural colors.
7. Pashmoda
When Parth Agarwal was a student at a university in the United States, he took the choice to take his grandfather's shawl business online. Even though it only entered the market in 2019, Pashmoda has quickly become the most popular brand of shawls in India.
Wrapping yourself in a Pashmoda shawl instantly elevates any outfit.
With a price range that works for any budget, a Pashmoda shawl is the ideal present.
The finest wool is lovingly worked into each and every item, and the material is subjected to stringent quality checks at every stage of production.
8. SWI Stylish
Amritsar, Punjab is the birthplace of the hip SWI Stylish brand. In 2018, it was developed by Vinay Vadhera & Navit Sethi, two very bright guys.
They put in a lot of effort, and now their product is well-known all over the world. SWI Stylish apparel is sold on major e-commerce platforms. Their stoles & shawls, that look similar to scarves but warmer, are quite popular.
For both girls and boys, they offer both basic and patterned options. The website also features other wonderful offerings.
9. Indie Picks
Beautiful, authentic Indian garments are available at Indie Picks. The company sells shawls with an Indian aesthetic. They use intricate embroidery and bright colors to decorate the shawls they weave.
Choose a shawl from the many different colors and patterns available. The brand's items are made to last and are of high quality. Indie Pick creates shawls with exquisite stitching.
It's possible that their designs are in the Srikalahasti style, or perhaps the Machilipatnam style; in either case, the 'pen' represents the hand of the designer.
Using only rich, natural hues, the intricately carved motifs with religious themes add a touch of intrigue.
10. Romano NX
The Romano NX clothing label was founded in 1976 in the Indian city of Ahmedabad, Gujarat. They started with a small store, and further expanded in India with a big online store. At present, their online website is a huge success, lot of people prefer buying this brand from all around the country.
Shawls by Romano NX are both reasonably priced and of high quality. The popularity of Romano NX's products on social media has allowed the company to expand. Romano NX's shawls are low-maintenance and flexible in their wear.
Common examples include red, blue, and black wool shawls with supplementary-weft patterns. This is accomplished with backstrap looms, which create the fabric in two or three separate pieces that are then sewn together.
Conclusion
Shawls are available in many different patterns and colors. Use the recommendations we've provided to choose a shawl manufacturer that meets your needs. We think the top shawl brands in India are Pashtush, Oswal and Weavers Villa. When making the suggestions, experts took into account things like the fabric's purity, size, and weave.
Santosh Kumar, He is a SEO + Blogger have 12 years of experience in writing tutorial, informative and product reviews topics.