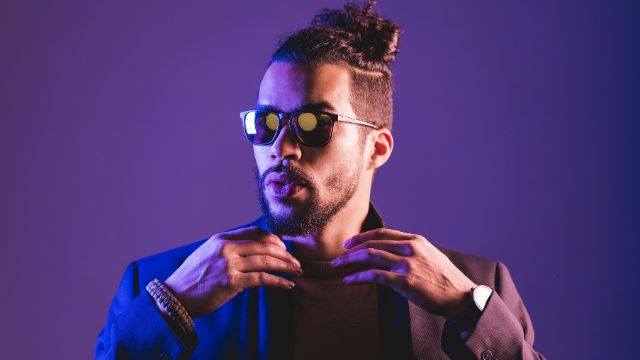 Extreme competition and fame filled career in modeling sounds lucrative, despite the potential for temper tantrums. There is always a need for new talent, what with all the fashion weeks, commercial campaigns, and TV shows that are being developed. A profession in modeling might be your golden ticket to instant notoriety and glitz. To aid you on your way to becoming the next top model in India, we have compiled a list of the finest best Modeling agencies in India:
List of Top Modeling Agencies In India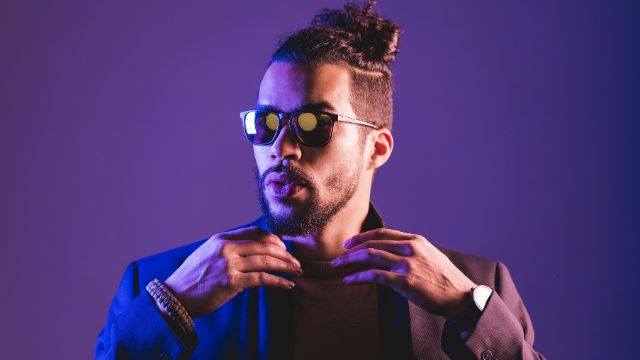 1. Toabh Talent Management
Sangeeta Sikdar, who is having more than fifteen years of industry expertise, and Toaney Bhatia, who has worked as an advertising producer for years, decided to create a new kind of management firm that represents models and actors together, and they opened the agency in 2005.
The agency places Indian and international models in places like London, the United States, Germany, and so on. It also represents elite international models traveling to India.
In addition to adopting a human and personal approach and putting high-profile branding tactics customized for each unique talent, TOABH is renowned for identifying, fostering, and developing exceptional potential in the fashion and entertainment industries.
2. Elite model management
It is an international modeling agency that holds an immense presence Pan India. It has helped several Indian models to make an amazing career and achieve dream spotlight. Additionally, this modeling agency keeps on discovering new talent, and assist them grow and do wonders.
Elite Model Management, with offices in both Delhi and Mumbai, is among the top modeling agencies in India. Marc Robinson, who is an ex- MR. India, is the man behind this full-fledged modeling agency. This model agency is widely recognized as one of the most effective in the industry. ELITE Model Management is a top choice since they represent a wide variety of top models, including Nethra Raghuraman, Ujjwala Raut, and Sheetal Mallar.
3. INGEA models
Half of India's most prosperous fashion & modeling personalities were discovered by INGEA Models Agency. This has allowed the agency to rise to the ranks of the best modeling agencies in India.
The group didn't officially launch until 1990, but it has already received countless awards on a global scale.
The agency nurtures the careers of aspiring Indian models, actors, and other creative types. The agency also provides event planning and management services, such as fashion shows. The company's main offices are in Mumbai.
Grease Lightening, a hit stage play from the 1990s, was produced by Inega Model Management, a production company and modeling agency. Mumbai is home to an exceptionally gifted group of artists & models who are frequently showcased in the most prestigious publications, runway shows, and advertising campaigns. They are also among the greatest modeling agencies in India for representing foreign models.
4. Anime creative management
According to the company's website, Anima Creative Management is a model management agency that works entirely in the fashion, film, and advertising industries, representing both Indian and international models, stylists, photographers, & hair or make-up artists.
Their reputation for originality in thought and market expertise for client demands has been built on their distinctive method of talent management and their keen eye for discovering and scouting new faces.
The Mumbai-based agency is well-known for its welcoming and accepting work environment. They show that models from different walks of life can succeed in the business. Their original method received them a name for reliability and exactness in portrayal.
5. Auraa Models
This Auraa Modeling Agency is yet another thriving business in India's modeling industry. It has gained credibility through the years and is one of the largest fashion agencies in India.
It is headquartered in Delhi, which is renowned for producing stunning portfolios. It is home to some of the most talented male & female models in the country. In addition to representing established models, they also provide guidance and support to aspiring models.
It was founded in 2011, and its design reflects the most cutting-edge fashion and design trends of that year. This resulted in its immediate popularity.
The agency prepares, promotes, and books models for regular Fashion Week shows, photo shoots, and other Modeling Events.
6. Crizaze modeling and advertising agency
This modeling agency is highly regarded as one of the best in its field. A qualified engineer named Vimal Hari created the company in 2010.
Crizaze's headquarters are in Chennai, but the company has offices and partners across India and beyond.
National model searches are done with key media partners using cutting-edge data as well as social technologies as part of their model scouting and training programs. According to their website, Crizaze has been an industry leader for over long years because of the "distinctive professionalism and integrity" that permeates all facets of client contacts.
7. Bling entertainment solutions
In addition to its successful modeling agency, Bling Entertainment Solutions has now expanded into the realm of filmmaking with its Reelz Production branch. It understands the significance of linking models with reel prospects in the age of digital content.
They provide extensive employment options for their talents by bringing together the worlds of modeling and acting under one roof. With this holistic strategy, their models may easily make the leap into film, television, and commercial work.
When it comes to modeling agencies, this company is a game-changer. Bling Entertainment Solutions recognized the gap between the fashion industry and the entertainment industry, and they set out to fill it. With this fresh strategy, models can broaden their scope beyond the catwalk and the pages of magazines.
8. Frankfinn Institute
When it comes to modeling and acting schools, FIMA is among the most prestigious. All around India, you may find FIMA's modeling and acting academies. In 1956, when it first opened its doors, the firm was a small school that educated people to work on planes.
Its flight staff training program has been so successful that airlines in India and throughout the world rely on it. The careers of many people who aspire to work in the fashion and acting industries have been shaped by this agency.
A placement service is not run by FIMA. However, the firm has put out several Bollywood films with trainees who have gone on to become successful in the industry.
Many advertising agencies offer lucrative internships and full-time jobs to FIMA students who study modeling.
9. Nudeye productions
Another well-known company based in India is Nudeye Productions LLP. It is one of the most prestigious modeling agencies in India.
Despite appearing to be a newcomer because it was only started and founded in 2010, it has the performance and offerings of a well-established firm. The company is a multimillion-dollar offshoot of the much larger Fashion Networking in India.
10. Kaalia Models
Kaalia is a better option than other model management companies because of the model promotions they offer, the casting they do, and the portfolio shootings they arrange.
Model boot camp has become one type of course that stands out for its distinctive structure, objectives, and methods. The purpose of these initiatives is to help future models accurately predict their potential for success.
Being involved in so many sectors of the modeling industry, this agency may have the perfect recipe for promoting models, which will benefit up-and-coming artists.
Conclusion
India's modeling industry has exploded in recent years, and the country's best agencies are largely responsible for this meteoric rise. Several agencies in India have fostered talent and helped models realize their ambitions, including Kaalia Models India, Anima Creative Management, Elite Model Management and others.
New chances for models to develop their acting chops and broaden their horizons have been made possible by the rise of such modeling agencies. These professional modeling firms will surely continue to play a vital role in the development of the Indian fashion & entertainment industries, molding not just the ambitions of their clients but also the visuals that enthrall audiences across the country.
Santosh Kumar, He is a SEO + Blogger have 12 years of experience in writing tutorial, informative and product reviews topics.