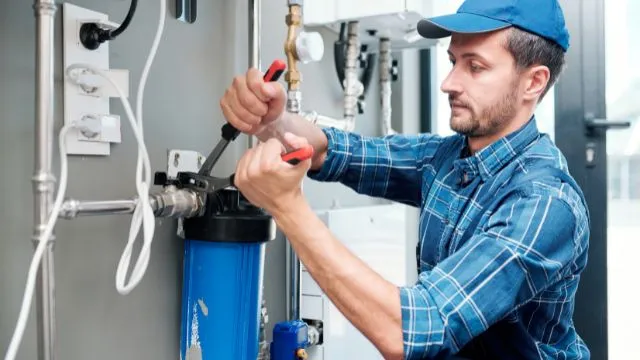 With industrialization and population growth pushing pollution to all-time highs, it's crucial now more than ever to protect ourselves from waterborne diseases. And the best method of water purification, Reverse Osmosis (RO) is here to save the day. But here's the rub, there are way too many RO Membrane brands on the market. It's like a jungle out there! If you're in India, like us, you'd see the gazillions of brands and models popping up every day.
That's why we thought it'd be a neat idea to sort the wheat from the chaff. Let's dive into the top 10 best RO membrane brands in India in 2023. So buckle up and let's go on a journey to discover which brands are worth their salt (or rather, worth removing it!) in the quest for health, safety, and bang-for-your-buck goodness. Let's get down to it now.
List of Top RO Membrane Brands In India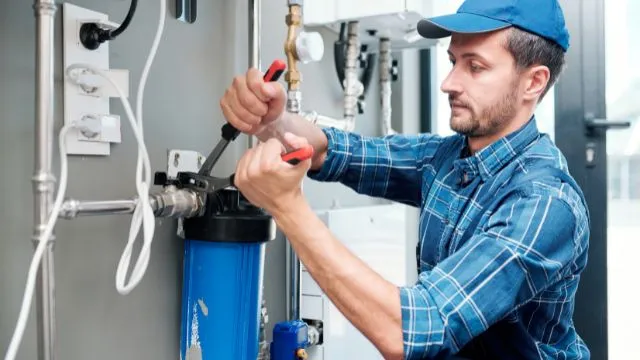 1. Vontron
With a unique combination of plant fibers and membrane separation, Vontron has forged its reputation as a top-drawer manufacturer and seller in this field. They're pretty darn good at making spiral-wound membrane elements, thanks to over 20 years of hands-on experience. Specializing in top-notch RO, nanofiltration, and ultrafiltration membrane elements, Vontron's proficiency is nationally acknowledged as the gold standard for reverse osmosis membranes. Their product line is also mind-boggling, with over 20 series and 200 variations catering to everything from desalination to special separation and home use. Vontron's unyielding focus on R&D and its diverse product lineup makes them a favorite for anyone seeking top-performing RO membrane solutions in India.
2. Kent
Driven by an incessant quest for innovation, Kent wears the crown as India's biggest water purifier manufacturer. The secret sauce to Kent's success is its steadfast commitment to excellence, continually offering advanced features and groundbreaking technologies for the cleanest water possible. Kent's impressive portfolio also includes replaceable RO membranes, famed for their stellar quality and performance, thereby further cementing its reputation as a brand that delivers the goods consistently. Kent's relentless innovation, dedication to customer satisfaction, and unparalleled product quality make them a powerhouse in India's RO Water Purifier industry.
3. Livpure
Livpure Smart stands as a trusted name in RO water purifiers, delivering a smart service that masterfully blends superior engineering and cutting-edge tech. As a brand, Livpure's goal is to raise the bar in water purification and bring world-class options to Indian consumers. Every Livpure product is crafted with precision in a sterile environment, going through rigorous testing in their quality control lab to ensure top performance. From high-quality RO membranes to systems and cartridges, Livpure has it all. They even pioneered disposable and affordable RO membranes, bringing cost-effective solutions to the Indian market.
4. Ionix Filters
Ionix, a subsidiary of Perfect Sales India, is a global sensation in manufacturing, distributing, supplying, and trading Testing Equipment. Started in 2003 in the bustling city of Faridabad, Ionix has evolved from a local business to a global player in this particular industry. They offer a range of water purification components, including top-notch RO Systems, Housing, Membranes, and Pumps, all made in-house using the best materials to ensure durability and reliability. Ionix stands out as a front-runner in RO membrane manufacturing and supplies. Their membranes, made using the latest technology, are seen as some of the best in the Indian market. They offer a range of RO membranes tailored to various purification needs, making them a one-stop solution for clean and safe drinking water.
5. Aqua Ocean
In the world of water purification in India, the Aqua Ocean RO Membrane is a big shot. Committed to delivering high-quality products, they've earned a name for their prowess in purifying water from varied sources. The Aqua Ocean RO Membrane stands out with its easy-to-use design, making installation and operation as simple as pie. Just pop in the cartridge, plug in the power cord, and voila, enjoy the benefits of clean drinking water. To ensure consistent and dependable purification, it's best to switch out the cartridge every six months. Additionally, Aqua Ocean's high-performing RO water purification systems are affordably priced, making them accessible to a wider audience.
6. Ampereus
This heavyweight champ is a huge deal in the Indian market for RO membranes, offering a delightful selection of top-notch products that are all about serving up pure water. With its ace filtration capacity, the Ampereus RO membrane has the cool ability to clean water down to 0.1 microns, isn't that impressive? Built with the finest materials like cellulose acetate and polypropylene, this membrane's got durability and dependability nailed down. And guess what? Ampereus RO membranes are super adaptable, fitting perfectly into different filtration systems and giving you clean, safe drinking water without a hitch.
7. CSM RO
Next up is CSM RO, a star player in the reverse osmosis (RO) membranes arena and a big name in India. An offshoot of Toray Advanced Materials Korea, this brand has been around since 1972, boasting a rich history of leading the synthetic fiber industry. Their high-quality products make water purification a cinch and guarantee clean, safe drinking water. Their membrane systems have garnered a reputation for reliability and efficiency. Crafted from pure polyamide and top-grade cellulose acetate materials, the CSM RO membrane is all about top performance and durability.
8. Hi-Tech RO
Let's give a big shout-out to Hi-Tech, a bigwig in the water industry since 1995. Committed to enhancing water quality in India, Hi-Tech believes in the life-saving potential of each water drop and offers a great lineup of domestic and industrial purifiers. Their expertise is in supplying superior-quality Reverse Osmosis (RO) membranes. Hi-Tech is all about giving everyone access to clean water and their high-quality RO membranes are part of the solution. Their domestic water purifiers are also a surefire way to ensure a healthier life.
9. LexPro
LexPro is all about high-quality products, offering a variety of RO membranes designed to purify water in India. These membranes, a vital part of any RO Water Purifier, promise purity and longevity. What's more, LexPro offers a selection of membranes from 30 GPD to 300 GPD, allowing you to pick what suits your needs the best. With LexPro, you're getting authentic RO membranes and spare parts, alongside quality accessories to enhance your water purifier. Their RO membranes, equipped with an Anti-Bacterial Sheet, offer an extra layer of protection against bacteria.
10. NEXQUA
Last, but not least, let's talk about NEXQUA. Their RO service kit is your one-stop solution for purifying water and making it safe to drink. With top-notch filtration tech, they effectively remove heavy metals, pesticides, and other pollutants. The star of the show? Their 80 GPD membrane. It purifies water with high TDS levels, including tough sources like borewell water, and does it at a faster rate than others, all while lasting a long time. This kit outperforms more expensive membranes recommended by RO technicians and guarantees pure water without any unwanted acidity or taste.
Conclusion
That was quite a ride, wasn't it? As we pull up to the end of our journey exploring the best of the best RO membrane brands in India for 2023, you probably noticed something. The "best" isn't a one-size-fits-all kind of deal. It all boils down to what you need. So yeah, in the end, only you can decide which type of RO membrane is good for you by considering your needs, where you live, and of course your budget.
Santosh Kumar, He is a SEO + Blogger have 12 years of experience in writing tutorial, informative and product reviews topics.