In a world exploding with vibrant colors, there's something irresistibly appealing about the clean, pure elegance of white. And nowhere is this more evident than in the world of construction, where white cement holds a pretty special place. Loved for its brilliant hue, white cement is a powerhouse that goes beyond being a mere building block. It's a stroke of brilliance, adding a pristine, crisp touch to our buildings.
Now, let's turn our attention to India, where local white cement companies are making some serious waves internationally. They're taking this seemingly dull material and turning it into something of a wonder, all while staying dedicated to quality and Mother Earth. Today, we're going to zoom in on the top 10 Indian white cement companies in 2023, diving into their operations, product line-up, and what makes them stand out from the crowd. So, let's get down to it then.
List of Top White Cement Companies In India
1. JK Cement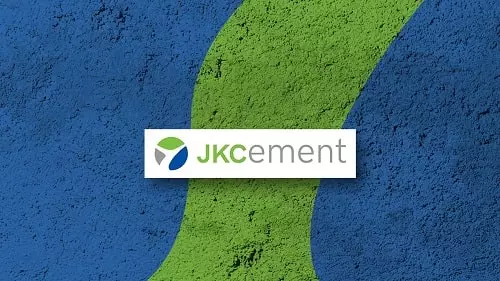 JK Cement, a legendary name in Indian manufacturing, is known for its top-tier Grey and White cement. Spanning over four decades, JK Cement has been the bedrock of India's infrastructure. Proudly brandishing a capacity of 20 MnTPA for Grey Cement, these guys are devoted to meeting the construction industry's growing demands. But JK Cement's influence doesn't stop at India's borders, their exceptional White Cement is making waves internationally, sold in 43 countries worldwide. This vast reach says all about the brand's dependability and the unbeatable quality of its products.
2. Birla White
Next up is Birla Cement, a heavyweight in the cement industry since 1976, and a shining star of the prestigious Aditya Birla Group. You'll find Birla Cement in over 20 states, bringing their products to customers nationwide with convenience. Impressively, they've even strategically placed a unit in each of the top eight cement-consuming states to solidify their presence. Birla Cement's white cement unit, Birla White, produces top-of-the-line white cement products. Since its birth in 1988, Birla White has risen to dominate the entire cement category. They're all about delivering the strongest, most beautiful walls with their white cement-based surface finishing products.
3. SR White Cement
Shifting gears to SR Chemical, part of the trusted Shree Ram Group, they're a standout white cement brand with nearly six decades of history. They've carved a niche for themselves as the only manufacturer of Portland Blast Furnace Cement in the country. SR Chemical has broadened its horizons to industries like oil & gas and detergents since 2005. SR Chemical's white cement has earned a reputation for quality and durability, making it a hot favorite for residential and industrial projects. Their dedicated team of professionals keeps a finger on the market pulse, collaborating with related companies to adapt to changing customer needs and deliver spot-on products.
4. Ultra Tuff
Moving onto Ultra Tuff White Cement, a star player under UltraTech Cement's banner. Known for its superior quality and impressive characteristics, it's become a trusted choice for various construction projects. The key to Ultra Tuff's success lies in its low water demand, making mixing and application a breeze. Despite its premium attributes, Ultra Tuff White Cement doesn't break the bank, making it accessible to a broad consumer base. Its excellent water resistance makes it ideal for applications where moisture control is critical, such as wall clays. All in all, it's an all-rounder that's gained popularity in the construction industry for achieving long-lasting and aesthetically pleasing results.
5. Dfix Enterprise
Next is Dfix Enterprise, a relatively new kid on the block since 2015, but already making a splash in India's white cement industry. They cater to various sectors, including adhesives, construction chemicals, floor coatings, and consumer sectors. Quality is the name of the game for Dfix, with a dedicated in-house lab for quality testing and expert controllers keeping a close eye on the products. Their standout product, DFix D+ white cement, known for its excellent quality and performance, has quickly become a darling of the construction industry. DFix D+ white cement is not just strong but also durable, making it a solid choice for construction projects.
6. Aster Cement
Think of the finest white cement in India and Aster Cement readily comes to mind. Quality, for Aster Cement, isn't just a buzzword, it's their credo. Their manufacturing process is governed by high standards, picking only the choicest raw materials like superior kaolin and limestone to formulate their white cement. This meticulous approach gives rise to a first-rate white cement product, catered to the wide-ranging needs of customers. Their expansive marketing network deserves a special shout-out, consisting of distributors and dealers stretched across India's expanse. Thanks to this extensive network, Aster Cement makes sure its superior white cement is available far and wide.
7. Ambika Cement
This Kota-based company is recognized as one of the top 10 cement brands in the country, and for good reason, they've been in the game for over three decades! The company's star player is the Ambika Maxx Decorative White Cement. This product has become a favorite within India, largely due to its balance of affordability and quality. It's no wonder folks feel they're getting a bang for their buck with Ambika Maxx. Despite being a non-government private unlisted company, Ambika Cement has built a robust reputation for producing reliable, high-quality white cement products.
8. ACC Limited
Part of the renowned Adani Group, ACC Limited is a key player in the Indian building materials scene. They bring a lot to the table, from their rich legacy to their capacity for innovative research and product development. Their flagship brand, AC Super White Cement, has a fascinating story. Launched in 1997 with Bollywood icon Amitabh Bachchan's endorsement, it started small but soon skyrocketed to the top. At one point, it held a whopping 15% market share. And though newer brands have chipped away at its dominance, AC Super White Cement remains a respected name in the industry, vouched for its quality and reliability.
9. Listo Paints Private Limited
Founded in 2010 and based in Bengaluru, Listo Paints Private Limited has earned a solid reputation in the white cement industry. With an impressive range of products that includes Interior Acrylic Emulsion, White Cement, and Acrylic Wall Putty, their white cement is known for its superb finish and reasonable price. It's easy to use, just like your average Portland cement, making it a handy option for construction and renovation projects. They take pride in crafting eco-friendly products that do less harm to the environment but still uphold high quality. This eco-conscious outlook makes their white cement all the more appealing.
10. Coromandel Cement (Part of India Cements Limited)
India Cements Limited is no stranger to the Indian cement manufacturing scene. They offer a bevy of high-quality cement brands like Sankar Cement, Raasi Gold, and the star of the show, Coromandel Cement. Coromandel White Cement is something special. Its purity is off the charts, with a 90% pure white composition. Coromandel White Cement is also super durable, it effortlessly fills minor plaster cracks, creating a smooth, flawless surface. It serves as a great primer for premium emulsion paint, ensuring brilliant results and optimal color output. If you're looking for stellar results and maximum color output, India Cements' Coromandel White Cement is a no-brainer.
Conclusion
Summing it all up, as India becomes more urbanized by the minute, white cement has become a hot ticket item. So, the story of white cement in India isn't just about a construction material. It's a nod to the amazing blend of innovation, quality, and aesthetics that can transform something as common as cement into an aesthetic marvel.
Santosh Kumar, He is a SEO + Blogger have 12 years of experience in writing tutorial, informative and product reviews topics.