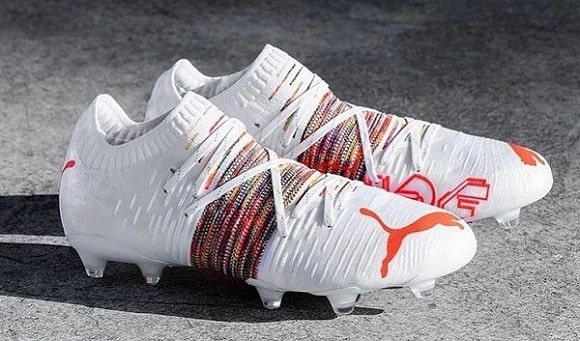 See, in today's day and age, shoes aren't just a thing to wear for long walks, running, or hiking to keep your feet safe and sound and comfortable as well. Now shoes have become sort of a style statement. And now, we aren't talking about some foreign nation, we are talking about the shoe scene in India. Apply it to you, for example, would you buy a pair of shoes just because they are super comfortable, but don't look good or stylish? Well, most likely, you wouldn't, correct?
And yep, shoe companies or brands are catching onto this behavior of customers, and that's why they are now into making stylish shoes without compromising the quality or comfort factor. Which in a way, is a win-win for everyone. Right? So, if you are looking forward to buying a new pair of shoes, then you should definitely buy them from a company that's not only good at it but also keeps up with the latest trends. That's why we are here with the list of the top 10 best shoe companies in India for 2023. Let's get down to it then, shall we?
List of Top Shoes Companies In India
1. Nike
Okay, why not start with a brand most of us know and adore? We are talking about Nike here, just to be clear. See, when someone says Nike, we immediately think of trendy shoes that are super comfy and durable. Nike is known to keep impressing us with fresh designs every year. For instance, have you had a chance to check out the Nike Men's React Miler 3? It's like a dream for those who enjoy trail running. And the Nike Men's Air Zoom Vomero 16? Oh, it's a treat for anyone who likes to feel they're running on clouds! That's because it is that much more comfortable. All in all, Nike is the brand you should turn to when you are pretty serious about buying quality shoes that will last for years to come.
2. Adidas
As you may already know, sneakers used to be just for casual outings, but now? Well, people in India are wearing (or should we say "styling") them at parties and even work events! And spotting this trend, Adidas came up with this cool thing called 'Sneakers Day'. It was a fun-filled event from October 22-25, displaying their stylish shoe collection. Manish Sapra, a big name from Adidas India, shared that sneakers here in India aren't just a fashion statement. They're a way of life now, intertwined with our music, art, and traditions. And of course, thanks to all this, Adidas is one of the big shoe brands in India's footwear scene.
3. Puma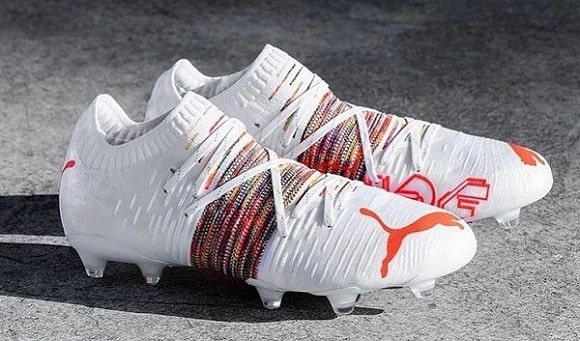 See, Puma's been in the game for a long time. In fact, they'll be celebrating their 75th birthday in 2023! Originating from Germany, Puma's always been linked to sports and style. And yep, over the years, they've made shoes for big sports names like the fastest man in the world, Usain Bolt, and football legends like Maradona and Pelé. Lately, Puma's been growing really fast in India too. They've seen a huge 46% jump in sales in the last year alone, even more than big names like Adidas and Nike. People are getting more fitness-conscious in India, and many love the sporty yet stylish look of 'athleisure'.
4. Woodland
See, if rugged, stylish shoes are your thing, you probably have heard of Woodland! And even though people across the globe adore their Woodland shoes, not many realize that this brand has its roots right here in India. And even during the whole pandemic chaos, when they had to temporarily shut a few stores, they remained resilient. But there is some exciting news from Woodland that they are planning to open even more outlets soon. Well, that just goes to show how dedicated they are at what they do.
5. Bata
For Indian customers, it feels like Bata's been around forever, right? Okay, maybe not forever, but a whopping 125 years, to be exact! Though it started off in Europe, ask anyone in India, and they'll probably say Bata feels so Indian! It set foot in India back in 1931, offering shoes tailor-made just for our unique lifestyle. Considering our hot weather, they've got a ton of sandals and flip-flops. And yes, the best part is that their shoes are built to last, so you won't be shoe-shopping anytime soon.
6. Reebok
Reebok began its journey in the UK in 1958 before tapping into the Indian market. And no one can't deny the fact that it was actually Reebok that brought the new and exciting twist in India when it comes to sportswear, especially their shoes. And even though they faced some hurdles early on, they didn't get discouraged. Instead, they observed what Indians wanted and crafted products that catered to our tastes, from shoes suited for our diverse terrains to clothes perfect for our weather. And yes, as of 2023, Reebok believes in the power of the internet, staying connected with its customers to keep itself ahead of the game, that's a smart move, don't you think?
7. Liberty
Now, you've got to be kidding if you say you live in India but don't know any brand named Liberty. It is a footwear brand that has been around for literally ages, and they're still winning at their shoe game in the country. This year, they've been making even more sales than last year. Yup, they're still in style and we Indians are loving it! Can you believe they make almost 40,000 pairs of shoes every single day? Wow, right? And the best part is that most of them are crafted right here, in our homeland. They're all about supporting Indian industries. We recently stumbled upon an interview with Anupam Bansal from Liberty on FinancialExpress.com, and it sounds like they have big plans to produce even more shoes for us!
8. Red Tape
Okay, let's be real, who here hasn't eyed a pair of Red Tape shoes? Just as we thought, almost everyone has! Right? And why not? Red Tape brings together the best of both worlds, killer style and pure comfort. It's become THE shoe for all the young and ambitious people out there. Always in step with the latest trends and yet, quality remains top-notch. Honestly, it's no wonder so many of us are head over heels (pun intended) for this brand! And seeing how popular they've become, they've opened up new stores in places from Jhansi to Delhi. So, the next time you're out shopping, look around. A Red Tape store might be right around the corner, quite literally! That's because they are now offering their franchise to many in India, and thanks to that, the number of Red Tape stores is increasing every single year.
9. Lee Cooper
Now, Lee Cooper is known to bring that classic British touch right to our feet. Would you believe they've been setting trends since 1908, starting off in the busy streets of London? That's over a century of coolness! And all thanks to Reliance Retail teaming up with the US-based Iconix in 2021, India's now got even more of Lee Cooper's fabulous style. And here's a nugget of history, Lee Cooper actually made its Indian debut way back in 1995 as a shoe brand. Now? They're dishing out not just stylish shoes but also jeans and some pretty sleek accessories.
10. Mochi
Rounding up our list is an Indian footwear brand, we are talking about Mochi. From the looks of it, you may think it is just a generic local brand, but no, Mochi is big in India. They have more than 190 stores spanned across India, yep, Mochi is that big in the country. If you still think of it as a local brand then you should know that this brand is known to offer some of the most reliable collections of footwear in India, like shoes, sandals, heels, and whatnot. Along with that, they also make awesome accessories like bags, leather belts, socks, and things like that. And if you have already been following this brand, you may know about their recent "It's Always A Good Time In Mochi," right? Well, that was to promote some of their new footwear, especially the shoe collection in India.
Conclusion
That'll do it. Now, whenever you are in need of a pair of new shoes for you or your loved ones, just turn to any of the companies or brands listed above, and you'll be good for the most part. That's because these are by far the best ones in India as of 2023.
Santosh Kumar, He is a SEO + Blogger have 12 years of experience in writing tutorial, informative and product reviews topics.