With the ever-evolving landscape of work, the concept of remote jobs has gained remarkable traction in recent times. The allure of working from the comfort of one's home, eliminating tedious commutes, and maintaining a healthy work-life balance has led to a surge in demand for work from home jobs in India. If you're on the hunt for the Top 10 Best Work from Home Jobs in India, you're in the right place!
In this comprehensive guide, we will walk you through a diverse range of remote job opportunities that span various industries and skill sets. Get ready to discover jobs that not only offer flexibility but also boast enticing earning potential.
1. Content Writer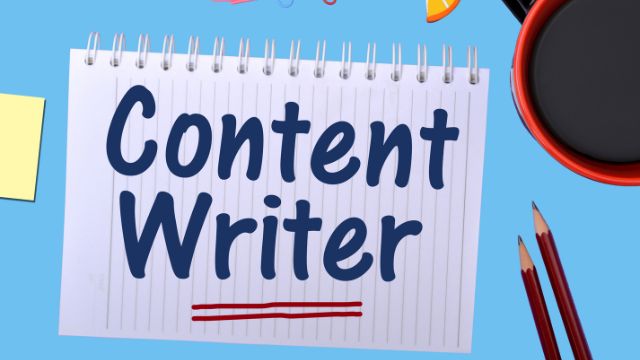 If your passion lies in crafting compelling narratives, then a Content Writer role might be your perfect fit. As a content writer, you will be responsible for generating engaging and informative content across different platforms, catering to a wide audience.
Job Profile:
Research and create original content on diverse topics.
Develop content strategies to meet marketing goals.
Collaborate with editors and SEO experts to optimise content.
Salary: ₹3-6 lakhs per annum
Whether you're an expert in technology or have a penchant for lifestyle pieces, the demand for quality content is incessant. Sharpen your writing skills and dive into the world of content creation, all from the comfort of your home.
2. Virtual Assistant
Are you organised, efficient, and adept at multitasking? Becoming a Virtual Assistant allows you to provide administrative support to businesses or entrepreneurs remotely, helping them streamline operations.
Job Profile:
Manage schedules, emails, and appointments.
Conduct research and compile reports.
Assist in basic bookkeeping and data entry tasks.
Salary: ₹2-4.5 lakhs per annum
From managing calendars to handling correspondence, your role as a virtual assistant can significantly contribute to a company's productivity, all while you enjoy the perks of remote work.
3. Online Tutor
If imparting knowledge and nurturing young minds resonates with you, consider stepping into the shoes of an Online Tutor. With the rise of e-learning platforms, the demand for online tutors has witnessed a remarkable surge.
Job Profile:
Teach students in various subjects or skills.
Create lesson plans and conduct engaging sessions.
Provide personalised feedback and assistance to learners.
Salary: ₹3-7 lakhs per annum
Whether you're an expert in mathematics, languages, or even playing a musical instrument, your expertise can find a platform to shine as an online tutor.
Are you interested in exploring more opportunities? Check out the rest of the article for in-depth insights and valuable information on the best work from home jobs in India. Don't miss out on your chance to find a rewarding remote career!
4. Graphic Designer
If your creativity knows no limits, a Graphic Designer role might be your calling. This job allows you to translate ideas into stunning visuals, making a significant impact on branding and communication strategies.
Job Profile:
Design visual content for various platforms.
Collaborate with teams to understand design requirements.
Stay updated with design trends and software proficiency.
Salary: ₹2.5-6.5 lakhs per annum
From designing logos to creating social media graphics, your artistic flair can find an outlet while working remotely as a graphic designer.
5. Software Developer
Tech-savvy individuals with a knack for coding can embark on a remote journey as a Software Developer. This role involves creating, testing, and maintaining software applications for diverse purposes.
Job Profile:
Develop, test, and debug software applications.
Collaborate with cross-functional teams on projects.
Stay updated with programming languages and trends.
Salary: ₹5-10 lakhs per annum
As technology continues to dominate various industries, software developers play a pivotal role in driving innovation and creating user-friendly solutions.
6. Digital Marketer
In the digital age, businesses rely heavily on Digital Marketers to enhance their online presence and drive engagement. This role involves strategizing and implementing marketing campaigns across digital platforms.
Job Profile:
Plan and execute digital marketing campaigns.
Analyse data and optimise strategies for better results.
Stay updated with the latest digital marketing trends.
Salary: ₹4-8 lakhs per annum
From social media management to search engine optimization, your skills as a digital marketer can contribute significantly to a company's growth trajectory.
7. Data Analyst
Data-driven decision-making is crucial for businesses, and that's where Data Analysts come into play. This role involves collecting, analysing, and interpreting data to provide valuable insights.
Job Profile:
Collect and process data for analysis.
Create visualisations and reports to communicate findings.
Collaborate with teams to identify data-driven solutions.
Salary: ₹4.5-9 lakhs per annum
Unlock the power of data by diving into the realm of data analysis, all from the comfort of your home office.
8. Online Counsellor
The importance of mental health has taken centre stage, and Online Counsellors play a pivotal role in providing support and guidance to individuals seeking help through virtual sessions.
Job Profile:
Conduct virtual counselling sessions with clients.
Provide guidance on various life challenges.
Maintain confidentiality and ethical standards.
Salary: ₹3-6.5 lakhs per annum
Empathy, active listening, and a passion for helping others can pave the way for a rewarding career as an online counsellor.
9. E-commerce Specialist
The e-commerce landscape is thriving, and E-commerce Specialists are in demand to manage online stores, optimise product listings, and drive sales through various digital channels.
Job Profile:
Manage online product listings and inventory.
Optimise product descriptions and images.
Implement e-commerce marketing strategies.
Salary: ₹3.5-7.5 lakhs per annum
From crafting compelling product descriptions to analysing sales data, your role as an e-commerce specialist contributes to the success of online businesses.
10. Language Translator
Fluency in multiple languages can open doors to a rewarding career as a Language Translator. This job involves translating written or spoken content from one language to another, catering to a global audience.
Job Profile:
Translate written or spoken content accurately.
Ensure cultural nuances are maintained.
Collaborate with clients to meet translation needs.
Salary: ₹3-6 lakhs per annum
Breaking language barriers and fostering cross-cultural communication are at the heart of the language translator's role.
Comparison of Top Job Portals for Remote Work
| | | | |
| --- | --- | --- | --- |
| Job Portal | Features | Specialisation | User Reviews |
| FoundIt | User-friendly interface, diverse job listings | All industries | ⭐⭐⭐⭐⭐ |
| RemoteJobsIndia | Exclusive remote job opportunities | Tech, design, writing | ⭐⭐⭐⭐ |
| FlexiRemote | Customised job recommendations | Various industries | ⭐⭐⭐ |
In conclusion, the Top 10 Best Work from Home Jobs in India offer a plethora of opportunities for individuals seeking a rewarding remote career. From content writing to software development, there's a remote job option for every skill set and passion. Embrace the freedom of working from home while contributing meaningfully to your chosen field. Explore these options, polish your skills, and embark on a remote journey that promises growth, comfort, and fulfilment.
Disclaimer: The salary figures mentioned in this article are approximate and may vary based on factors such as experience, location, and company policies.
Santosh Kumar, He is a SEO + Blogger have 12 years of experience in writing tutorial, informative and product reviews topics.