The Indian automobile industry plays a crucial role, contributing 7.5% to the overall GDP and 49% to the manufacturing GDP. Within this industry, the car detailing sector stands out. As car owners have started prioritising professional vehicle care, the demand for high-quality car detailing services has increased. This trend has opened up a promising opportunity for those considering a car detailing franchise. Wondering where to begin and what to consider? In this blog, we've covered you with all the essential steps and considerations. Let's dive in.
Franchising a Car Detailing Business in India
Amidst the growing Indian automotive market, investing in a car detailing franchise in India offers an exciting opportunity for auto enthusiasts looking to make their entrepreneurial mark. As India's car owner population grows, the car detailing business in India is growing. With a franchise, you are stepping into a ready-made business model enjoying brand recognition and an established customer base. The doors are wide open for a prosperous journey.
If as an aspiring entrepreneur, you want to extend beyond car detailing services consider automobile franchises that cover everything from spare parts to accessories. Keep in mind that this path needs more technical know-how, so choose wisely.
Benefits of Car Detailing Franchise
Now you may wonder what the benefits of selecting one of the best car detailing franchises in India are instead of starting your own car detailing studio. Below is the curated list of benefits that you get when going for a car detailing franchise: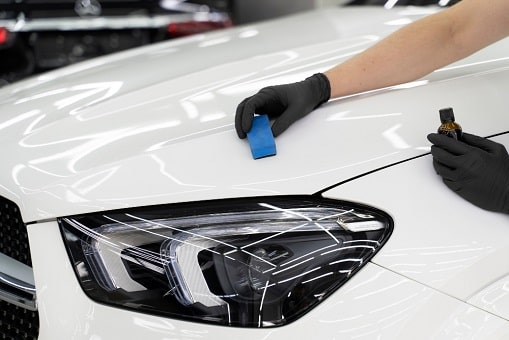 One-time investment
Investing in a franchise is a one-time cost or a fee, that opens the door to ongoing assistance and guidance throughout your journey. This initial investment will include everything from inception to completion.
Proven business model
Instead of starting your independent car detailing studio, choosing a car detailing franchise gives you access to a tried-and-true business model. This proven framework provides you with a list of do's and don'ts, ensuring efficient operations and reducing the risk of significant pitfalls.
Choosing the best location
Opting for the best car detailing franchises in India will help you select the best location for your detailing studio. A location bustling with foot traffic and potential customers.
Setting up the studio
The franchisor will guide you through the process of setting up your studio, encompassing everything from layout and design to lighting, colour schemes and fittings. This attention to detail will give your studio a professional touch.
Access to best products
Associating yourself with the best car detailing brand gives you access to the finest products used in detailing services. These include offering the best ceramic coatings for cars which are graphene ceramic coating and high-quality paint protection films.
Continuous support
The car detailing business is a blend of technical expertise and artistic finesse. Continuous learning and training from the known car detailing brands are essential as they have mastered the art of providing top-notch car interior cleaning services in India,  exceptional car paint protection services in India and the professional application of ceramic coatings and paint protection films.
Online presence and media support
In the digital age having an online presence is as crucial as having a physical one. Associating yourself with the leading car detailing franchise in India you will be able to put your best foot forward online to reach the right audience.
Steps to Apply for a Car Detailing Franchise in India
Application submission
When you have enough data and want to move forward, submit the franchise application form that the franchisor has provided.
Meeting and interview
An initial meeting or interview with the franchisor is to be planned. This gives an opportunity for both sides to get to know one another better and determine whether a fruitful partnership is possible.
Legal documents review
Review the franchise agreement and disclosure document with the help of legal and financial counsel. Make sure you understand all the conditions and commitments.
Site visit and evaluation
If the franchise involves a physical place, plan a visit to the site to evaluate the desirability and viability of the possible location.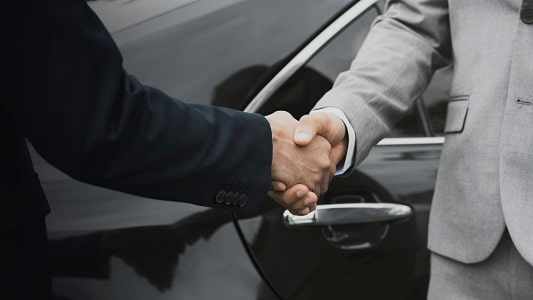 Signing the agreement
You will sign the franchise agreement if you're content with the terms and conditions. This generates a legal obligation between the franchisor and the franchisee.
Starting the studio
Set up your car detailing business in accordance with the franchisor's standards and suggestions. Launch your franchise with suitable marketing initiatives and, if necessary, an incredible opening celebration.
Ongoing operations
Profit through the franchisor's continuing assistance, which includes operational advice, marketing support, and training updates.
It is necessary to note that these are the basic steps and the steps can vary as per respective detailing franchise.
Conclusion
The world of Indian car franchises is moving towards an excellent future, whether it is through the restoration of a car's shine, or car's interior cleaning services, or the breakthrough of protective ceramic coatings. Investing in this business is an opportunity to earn profit from the rising demand for professional car detailing services.
Santosh Kumar, He is a SEO + Blogger have 12 years of experience in writing tutorial, informative and product reviews topics.