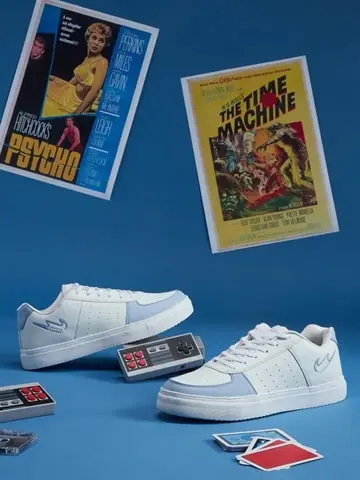 When a man walks into a room wearing a color that conveys some sort of message, other men defer to him, and women are attracted to him. Thus, wearing the right colors can make you look like you're in charge without having to say anything. If it's commonly said that you can judge a man by his shoes, then the shade of his shoes first leaves an impression. But we often forget to coordinate shoes for men with their outfits. And that's where color makes a lot of difference.
So, here is the article that will help you to find the best shoe color combination to embellish your outfit or attire. Let's delve into it.
A Guide to Men's Shoe Color Combinations with Outfits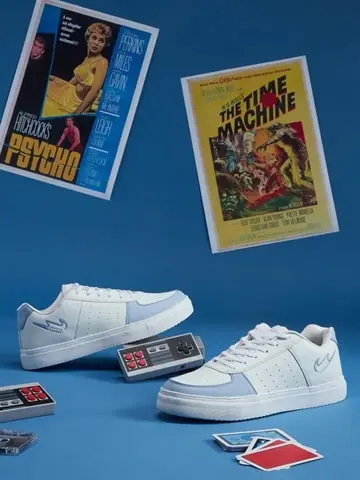 After looking at your face, people tend to look at your shoes before anything else. Therefore, it's vital that your entire appeal should work with the shoes.
But if you take a look around, you'll see that people are wearing all sorts of different clothes with all sorts of different colors. However, you need to keep one thing in mind when choosing what colors to wear: the shade should match the rest of your outfit, or it will stand out in a bad way. For people who have to get up early and go to work, neutral colors are usually the best choice.
If you have a variety of options to wear, then you would need more varieties of shoes for men to look for. For instance, dark-colored shoes are versatile, and they can go with any color of outfit. But if you are wearing an entire black shirt and pants, either you can contrast with neutral shade or compliment with bold and sassy black shoes. So, heed equal attention to your footwear because they easily last longer.
Black Shoes
Starting pairing your outfits with classy and bold black shoes for men. A few colors always look modern, and black is one of the popular and favorite options among them. Isn't it? So, whether you prefer casual or formal style, black is the must-have type of shoe in every man's closet. It looks formal mostly, and hence it restricts your options sometimes. So, you need to be careful about your outfit while doing this. You need to believe that nothing works better than a black pair of shoes. If it comes to casual, you would want to wear something according to it, be it with chinos or jeans. Your perfect pair of black shoes will complement well your navy or black jeans. If you are looking for work, match the black shoes with a grey suit. Just make sure to avoid pairing them with red, brown, olive or beige color of bottom wear.
If you want to add a dash of quirky style to your personality, then navy blue shoes are the perfect option. Pair your casual navy-blue shoes or sneakers with charcoal chinos and a full-sleeves shirt. But it's generally best to avoid matching your shoe and bottom wear colors too closely. If you're unsure, go for a brighter sock in a complementary shade, like red, to break things up. So, don't blend your navy shoes with black or blue tones of shade outfits.
White Shoes
White shoes for men can never go wrong with basics and are perfect to pair with every other color of outfit. It is a must-have shoe in the closet of all the guys who want to be high always in the fashion game. You can partner your white shoes with a plain white tee and grey jeans or trousers to give a mesmerizing look. For a trendier appearance, you can layer the same appeal with a checked shirt. You can also pair the white shoes with denim shorts for your café hopping look. So, open your creative eyes and just rush to experiment with your looks with white shoes.
Grey Shoes
If you ask what color of outfits match with grey shades of shoes for men? Then, the answer is simple- almost all! If you're looking to branch out with your grey shoes, try pairing them with mid-wash jeans in autumnal colors like burgundy, burnt orange, plum, khaki, and olive green. You can also mix and match grey and brown shoes with colors like tobacco, cognac, tan, and dark chocolate. In addition, the grey shoes look perfect with casual wear. Whether you are looking for Friday date nights or Sunday brunches with your friends, just match them with dark jeans.
Colorful Trainers
Time was that bold-hued sneakers were only for exercise. Now, they've crept from the streets into offices, an eye-catching way to show your style and personality. In fact, they only really work with neutrals unless you're able to pull off some very advanced colour-matching. Since colorful trainers are so casual, the wisest thing is to style them with jeans, anything from white to black. The joggers can be a great companion from thin grey, black to navy or chinos are the safest option. So, allow your shoes to do the talking.
Final Thoughts
This article has covered every aspect of shoes for men, color combination, style and patterns to your outfits. Whether it's making a perfect black shoe combination, putting a pair of grey casual shoes with an apt informal outfit, or teaming up the blue shoes with white trousers, you are an expert now.
 Now that you know all there is to know about matching the perfect shoes to your outfit, why not shop for a pair of your favorite color of shoes for men at Campus Shoes online store? They not only concentrate on their design and style but also ensure their availability in varied colors and combinations. Their craftsmanship is top-quality and reliable, ranging from running shoes to walking shoes and even flip-flops for men. With so many options to choose from, they're sure you'll find the perfect pair of shoes to match any outfit!
Santosh Kumar, He is a SEO + Blogger have 12 years of experience in writing tutorial, informative and product reviews topics.