Shoes are one of the most significant aspects of your appearance. They elevate your look in various ways and can be a game changer. How you style your shoes can further tie your look, making your personality shine. However, two of the most important aspects of any good pair of shoe is its comfortability and confidence.
How do you feel when you put on a new shoe? Do you feel confident? If so, then that can be the one for you. Hence, go through some of the best Steve Madden shoes to find the one that makes you groove and feel good about yourself. Steve Madden produces a variety of shoes for both men and women that you can individually go through to purchase the one you like.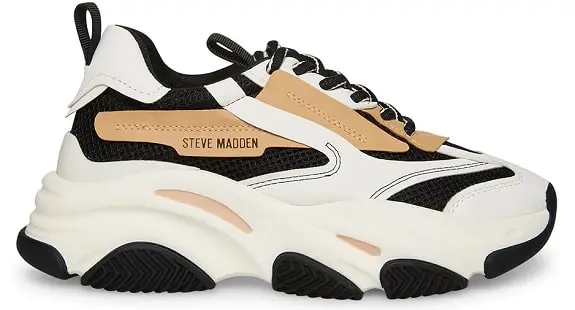 Get Some of the Best Steve Madden Shoes to Boost your Appearance and Style
For Women
As a woman, purchasing a shoe that makes you look great and stylish is important. However, your comfort and confidence are even more important. Go through the following Steve Madden shoes to find the one that will fit you best:
●       Corral
Corral is a pair of loafers that come in the shade of camel. It is a sleek and shiny flat shoe that can make your outfit look great every occasion. Whether going somewhere formal or casual, slip on a pair of loafers by Steve Madden shoes and be ready to outshine everyone else.
The corral loafers are closed-toe shoes you can pair with most of your clothes. Since it is in a cream colour, it's not something that might have stood out a lot, but it is also given a shiny appearance that always makes your shoe look new.
●       Makenna
Makenna is a luxurious-looking pair of shoes that only some may find comfortable. However, it comes with two strong, thick straps in rose gold. Since Makenna is a heeled Steven Madden shoes, its straps ensure that the heel of your foot is always kept on the shoe. It stops you from wobbling whenever you walk. Furthermore, since it comes with thick straps, it will last a long time.
Steve Madden shoes are known for their durability and quality, which is reflected in Makenna.
●       Superbly
Another remarkable piece of shoes that will make you incredibly confident while walking in them is the Superbly pair of gladiator flats. These flats come with semi-thick soles and strong straps that keep your feet poised on the shoe. It comes in beige or black, and its last strap around your ankle has a buckle on it.
The buckle adds a style flair; whether you wear western or ethnic clothes, you can wear the Superbly in all of them. Moreover, the sole of the Steven Madden shoes is not left plain. Instead, they come with patterns that increase the attractiveness of the shoes on your feet.
●       Lessa-R
One of the glamorous pairs of Steve Madden shoes is the Lessa-R which does not come in a specific colour. The reason behind it is that it's entirely covered in rhinestones. If you want a bling for an evening full of clubbing, this is the best pair of shoes you can find in the market.
What makes it great is that it's a pair of wedges. That means it has a thick heel at the back and the front. It will give you all the support and balance you need with its ankle strap. Wedges are the most comfortable pair of shoes, and since it comes combined with the quality of Steve Madden, it is made even better.
For Men
Even though Steve Madden provides a variety of shoes for women in equal amounts, it also provides shoes for men. In the men's section, you can find some of the most comfortable and practical pair of shoes, and some of them include the following:
●       SM-1211
The SM-1211 pair of Steve Madden shoes is a pair of thick leather boots. It has one of the best carving and designer features drawn onto it. First, the shoe is sewn to its sole, making it less likely to wear and tear with time. Moreover, it has thin lines of abstract designs on the shoe. Such a design is incredibly eye-catching and gives the shoe some character.
The SM-1211 has thick straps that you can tie tightly on your foot. And since the shoe comes above your ankle, it can make you look incredibly smart, boosting your confidence.
●       Losanblges
Like Steve Madden shoes have loafers for women, they also have loafers for men. But the one specifically for men has a different sole and leather coverings. The leather is also sewn together to give it better durability.
You can pair this loafer with your smart-casual outfits to be comfortable and confident. Even though the Losanblges may look plain at first glance, it has an entirely incomparable classy elegance.
●        Possess
The Possess comes in white and is a sports shoe. It has an incredibly thick sole and comes with ventilating material that makes it feel breathable within the shoe. It has great lacing that further adds to its overall appeal.
Having white sports shoes is essential to make your wardrobe complete. There is no single outfit you couldn't rock with a pair of classic white shoes. Be it a casual meeting, or a dressy occasion, if you don't know what to wear, you can pull on a pair of white Steve Madden shoes to complete your look and feel confident.
Conclusion
Confidence is key to every outfit. And your shoe can make or break your entire look. Steve Madden shoes have some of the best quality shoes to make you feel comfortable and confident. Hence, you can purchase a great pair of Steve Madden shoes that look great.
Even if you are looking for sports shoes, you may find them in the sneakers section of Steve Madden. Such a brand has a variety of categories for every shoe you may desire.
Santosh Kumar, He is a SEO + Blogger have 12 years of experience in writing tutorial, informative and product reviews topics.