Miss World, founded by Eric Morley in United Kingdom in 1951, is often regarded as the longest continuously running international beauty contest. This Miss Universe Organization hosts one of the three largest annual beauty pageants, Miss Universe. American garment manufacturer Pacific Mills launched the competition in 1952.
At the local, national, and worldwide levels, beauty pageants are many. Thousands of young women from small villages and major cities around the country compete each year in local beauty pageants.
This is followed by picking a single winner based on their perceived attractiveness and elegance. After winning the state competition, she will compete as a representative of her nation in the Ms. X competition. Several Misses from different states, like Ms. Utha, Ms. Nevada, etc., will compete for the title of Miss USA.
Each year, there are two distinct beauty pageants known as Miss World & Miss Universe. Essentially, they are just beauty contests, and the winners are then expected to make an appearance at several high-profile events before the next year's winner is revealed.
There are only three major beauty pageants: Miss Universe, Miss Earth, and this one. Winners of the Miss World contest tour the world for a year representing the organization and its many charitable initiatives.
First held as a Bikini competition to showcase the newest in swimwear, the title of "Miss World" was later popularized by the press. As a result, Morely has chosen to make the contest an annual event & has expanded the number of rounds.
Difference Between Miss World And Miss Universe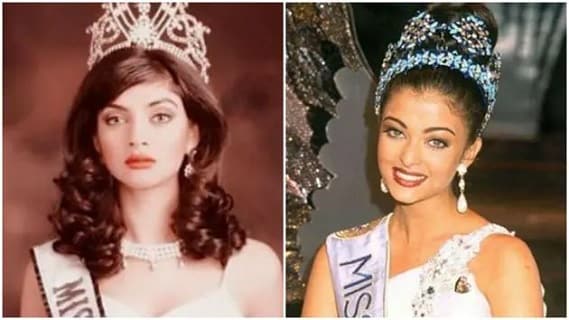 Want to know which one is more prestigious and what the difference is between the two? Continue reading below:
Criteria
To be eligible to compete for the Miss Universe crown, a contestant must fall between the ages of 18 and 27 on January 1 of the year of the competition.
Miss World contestants must be between the ages of 17 and 27, however this range varies per nation. Therefore, prospective applicants should double-check application deadlines. The same age range in the United States is 18–26.
Prestigious
There are no hard numbers to back up which title is more prestigious, but when it is about real achievement, the former is clearly in the lead. Although both Miss World and Miss Universe are regarded as worldwide pageants, the former has been around since 1951 and the latter since 1952.
There is no official ranking between the two pageants, although the Miss Universe contest is generally believed to be more prestigious than Miss World. Miss Universe has been called into question by skeptics who point out that women from Earth compete in the pageant.
Purpose
Another distinction between the two pageants seems to be that Miss Universe uses her platform to fight for humanitarian concerns and become a voice that helps bring about a good difference in the world, whereas Miss World uses her platform to promote beauty with a purpose.
Judgment rounds
The contestants for the title of Miss Universe will be judged on three main criteria: their evening gowns, their swimsuits, and their interviews.
There will be three rounds of judging for the Miss World competition: preliminary, semifinal, and final. The point system for each round is different. In addition, there are five bonus contests that a participant may enter during the preliminary round to boost their score.
Headquarters
Both Miss Universe and Miss World have their headquarters in different countries; the former is in New York, while the latter is in London.
Leads
Paula Shugart chairs the Miss Universe contest, while Julia Morley leads the Miss World event.
First woman to win title globally
In 1952, Armi Kuusela who belongs to Finland became the first-ever Miss Universe. Kiki Hkansson of Sweden is the first woman to ever earn the title of Miss World. In 1951, she was officially recognized as queen.
First woman to win title from India
Sushmita Sen made history as India's first-ever Miss Universe. She was the first to claim the championship in 1994, and subsequent winners include2000 Lara Dutta and 2021 Harnaaz Sandhu.
From India, in 1994 Aishwarya Rai won, in 1997 Diana Hayden, in 1999 Yukta Mookhey, in 2000 Priyanka Chopra Jonas, and in 2017 Manushi Chhillar have all won the title of Miss World.
Other than Miss Universe & Miss World, the most prestigious beauty pageants are Miss International & Miss Earth. Although many beauty pageants take place each year across the world, only these four consistently grab international attention.
Santosh Kumar, He is a SEO + Blogger have 12 years of experience in writing tutorial, informative and product reviews topics.