Holi is an annual Hindu festival that is celebrated with great pomp and show in various corners of the country. Like every year in 2022, Holi will be celebrated in  March. The tentative date for the festival is the 17th and one 18th of March. It is one Friday and Saturday.
Shubh Muhurat of the festival
If you want to do any puja during this time, you must have a clear idea about the shubh Muhurat. The tithi starts on 17th March. It is on Thursday, and the tithi will commence at 1.29 PM. Purnima Tithi will end by 18th March, Friday. The tithi will approximately end at 12.49 PM.
If you are interested in Holika Dahan, the shubh Muhurat tithi commences from 17th March. You can start it from 9.03 PM and it will end by 10.13 PM. You have to finish the process by this time. Please start the process within the stipulated time. The Holika Dahan duration will continue for 1 hour and 10 minutes. It is enough for anyone to finish the puja and other rituals. Please make all the prior preparations for the puja.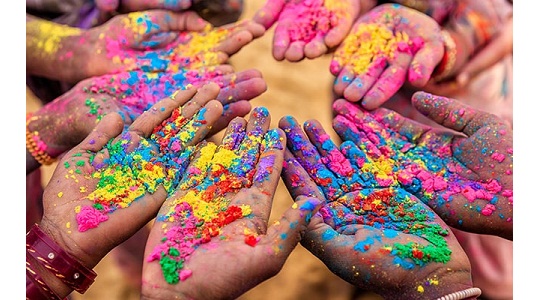 About Holi Festival
Holi is the next famous Indian festival next to Diwali. As you know, Diwali is the festival of lights, and Holi is the festival of colors. There is a long history behind the celebration of this festival. The primary motive of the Holi festival is good always wins over evil. A long time back, there was a king named Hiranyakashipu. He was the king of demons and was known for his cruel acts. Daitya Guru Shankar once suggested him to do intense penance to please Lord Brahma. He tried to maintain the order and got a boon from Lord Brahma after severe penance.
Hiranyakashipu's only intention was to rule over three worlds. One is the Earth, the second is the atmosphere, and the third is God's world. He did every possible thing to win. He also wished to gain worship from everywhere including his son-Prahalad. The tragic part was Prahalad was a strong devotee of Lord Vishnu. He disobeyed his father's order of worship. This made Hiranyakashipu angry.
Then Hiranyakashipu asked his sibling Holika to help him. She was an evil person who received the boon that she would not be hurt with fire. Hiranyakashipu asked Prahalad to sit on the lap of Holika. We all know that Prahalad was a strong devotee of Lord Vishnu. He happily accepted his father's order. He sat on Holika's lap. However, the evil power of Holika became ineffective, and in turn, she was burnt. Prahalad was saved from this. Thus, from that day, Holika is celebrated just before the day of Holi. It signifies that good will win over evil.
On the other hand, the festival of Holi is also linked with Lord Krishna and Radha. A lot of stories are related to this festival. Holi is celebrated all over India. It starts with Holika Dahan, which is an integral part of the event.
Santosh Kumar, He is a SEO + Blogger have 12 years of experience in writing tutorial, informative and product reviews topics.