A new business started by an individual or a group of people is called a business startup. There are many new businesses in the market, but not all of them are called startups. A startup business means to offer a new product or a new service that is not offered anywhere else or offered anywhere in the same manner that the startup offers.
In India, startup businesses are getting more and more popular and with the help of the Modi Government's Startup India initiative, more people are being encouraged to go for startups. So, if you are also planning for a startup business, then this article is going to be very useful for you. This article is going to explain how to register a startup in India.
Let us get started: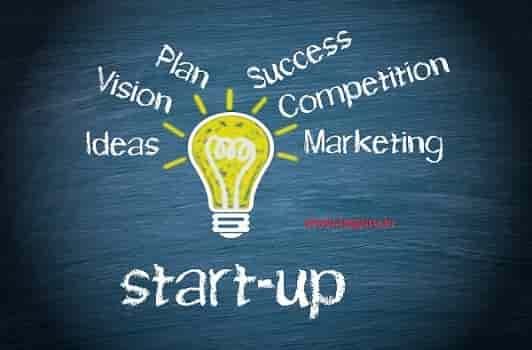 Step 1: Your first step is to incorporate your business. You will have to do it just like any other business that you start. It can be under LLP, partnership firm, or Private limited company. You need to get the PAN, registration certificate and complete all other formalities.
Step 2: As your second step, you will have to register on the Startup India website. You need to open https://www.startupindia.gov.in/content/sih/en/registration.html and then register on it. You will have to register by giving the OTP that is provided on your mobile number and then fill in all the other required details.
Step 3: You need to get DPIIT recognition after you create a profile on the Startup India website. DPIIT stands for Department of Promotion of Industry and Internal Trade. You will be able to enjoy several benefits when you get this recognition like tax exemption for three years, fund of funds access, and many others. For this, you need to click the Get Recognition button and complete the process.
Step 4: You will be displayed a startup recognition form and you need to make sure that you are filling in all the required details on that form. You will have to give all the correct information in this form. Once you are done with filling in the application, you can click on submit.
Step 5: You will have to make sure that you have all the required documents handy with you to complete the registration process. So, you will need your company PAN card, a copy of your start company registered certificate, all the details of the directors of the startup, proof of the new concept in the form of a website, a video, a pitch deck, or any other form and trademark or patent details.
Step 6: You will receive a registration number once you are done with all the above-mentioned steps. But you will receive the certificate of recognition only when all the documents submitted by you are verified completely. This verification process is going to take at least two working days.
The process of registration for a startup in India is very simple. You must have understood that point after looking at the above steps. But you need to be very careful while uploading the documents that are required for registering a startup. If you upload any wrong document, if you miss uploading any document or if you have forged any important document, then you will have to pay a fine of Rs 25,o00 along with fifty percent of the paid-up capital for the business. So, you need to be very careful and check all the details and documents that you are uploading during the registration process. So, what are you waiting for? If you have a startup idea then it is time to get started with it.
Santosh Kumar, He is a SEO + Blogger have 12 years of experience in writing tutorial, informative and product reviews topics.