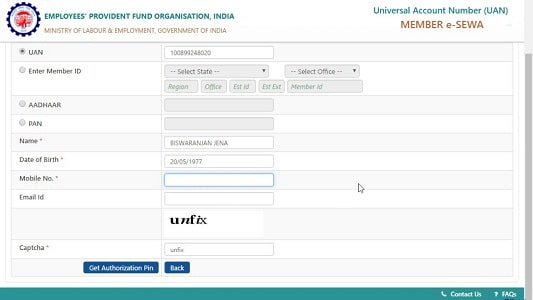 The universal account number registration or activation is very convenient and easy to manage. In this way, you can keep a keen eye on your account anywhere and anytime. Registration for UAN is a matter of few minutes, but you can look at your current account balance to withdraw the amount. The process can be carried forward with the help of an internet connection, as most people have a computing device.
During this drive, they can access registration in few minutes and get their hands on such support, which makes their work relatively more straightforward. In recent times, all the processes have taken place through the internet, which means you need not approach a platform for registering your UAN number. Here you will discuss few steps for registering a UAN number.
What is the use of UNA?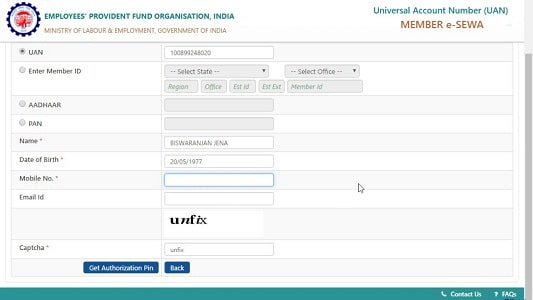 The UAN stands for universal account number that is allotted to employees by EPFO. It is a number which is works as an umbrella for members. Basically, it is the ID that is provided to them once in a while. On the other hand, it is the identity of members which is allotted to individual ones. The primary purpose for providing members with such identity is to help them to view member identification numbers. If individuals want some changes in the already allotted universal identification number, they have to go for distinct procedures. Nowadays, people can readily get their hands on numbers through an internet connection as most of them have access to computing devices.
How to generate UNA for yourself?
First and foremost, UAN is a 12 digit number provided to every team member by EPFO. To generate your UAN, go to the https://www.epfindia.gov.in/.
Secondly, there is an option named as essential links in which you have to select direct UAN allotment by employees. Next, you have to add your mobile number, which is linked to your Aadhaar. In this way, you will receive an OTP.
After registering your OTP, the data will automatically be filled according to your Aadhaar. After that, check out your details, whether it is correct or not. Finally, click on obtain UAN, and you will receive SMS through your registered mobile number.
For registering your UAN Number, you can directly visit the website. It is an official site that is readily available.
There you will find an option known as activating UAN. Employees must click on the option.
Moving further, on the next page, they have to add their details. The details consist of their UAN, member ID, Aadhaar number, or PAN.
The details, as mentioned earlier, will not be enough; you have to fill up some personal details like your name, date of birth, mobile number, email ID, and captcha.
Once you are done filling in the above details, you have to click on the option mentioned on the page known as 'get authorization pin.'
The pin plays an essential role in cross-checking your details. The team member will receive their pin on their mobile number, which has been registered with their UAN.
Furthermore, on the very next page, the employees have to enter their OTP. Then, finally, click on validate OTP and activate UAN.
The employee receives some password details. That will be provided to them on their registered mobile number.
You can check out your UAN and passport details. But you are also allowed to change the password that you receive on your registered mobile number.In case if you forget the password, you can set up a new one for not to have trouble approaching.
Santosh Kumar, He is a SEO + Blogger have 12 years of experience in writing tutorial, informative and product reviews topics.