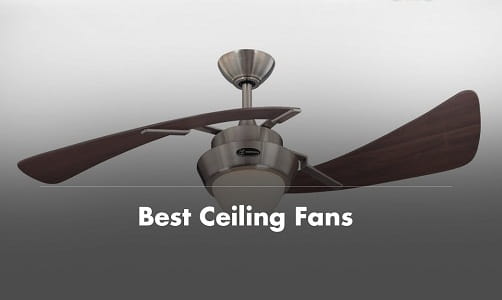 Ceiling fans are used to cool down the room in which it is installed. Before you decide to hire an electrician, let's have a look at the costs required to install a ceiling fan in India. Also, some of the most common questions have been answered.
Costs of a Ceiling Fan
The beginning step is none other than shopping for a ceiling fan. There exist many details that should be taken into consideration based on your requirements and available space. Have a look at the blade span whenever you are shopping for fans. The blade span of a ceiling fan varies depending on the room space.
Apart from blade span, one must likewise think about the inbuilt ceiling light feature of the fan. If you wish to have a light, then go for an LED model ceiling fan that happens to be energy efficient and will save you electricity costs as well. These kinds of bulbs also last significantly longer when compared to other models.
Electrician Installing Ceiling Fan
Select a ceiling fan that operates on DC motor because this will save you a lot of money to run it. A lot of ceiling fans are available with an adjustable wall switch that enables you to handle the speed of the blades based on how the temperature is. A lot of money can be saved when the fan is not operating on maximum speed.
Go for the fan that suits your style, let it be rustic wood blades or perhaps something which is modern. Choose the design that blends in with the rest of your space. Based on the features, ceiling fans with basic units cost you around 1000 INR to 7000 INR. Knowing its installation cost per unit can assist you in deciding which one happens to be the better choice.
Costs of Installation By an Electrician
It is highly recommended that you let a professional handle the case to avoid any issues of wiring.
How much will hire a certified electrician cost for this job?
If wiring is not a part of the fixture when installing the ceiling fan, then it is not going to be that costly. However, if wiring happens to be involved in the installation, then it is going to be expensive. The mode of mounting the ceiling fan can add extra costs.
Installing Ceiling Fans
It will cost you approximately Rs.150 to Rs.250  to fit in a ceiling fan, excluding the price of the fan. However, this number can vary based on some factors such as high ceilings, no wiring etc. Such factors can add an extra amount to the installation costs. It is very important to get a fixed quote from an electrician before beginning the work. A lot of electricians offer a flat fee for this kind of work since it is common. Sometimes, it can take just an hour for the work to be finished based on the experience of the electrical contractor.
Conclusion
Summer is approaching soon, and some individuals have thoughts about how to remain cool indoors moving around their heads. Although it is possible to fit in an air conditioner, the costs are too high. Instead, it is better to make a cost-effective approach to keep your room at a moderate temperature during spring and summer. One of these cost-effective methods is installing a ceiling fan.
Santosh Kumar, He is a SEO + Blogger have 12 years of experience in writing tutorial, informative and product reviews topics.