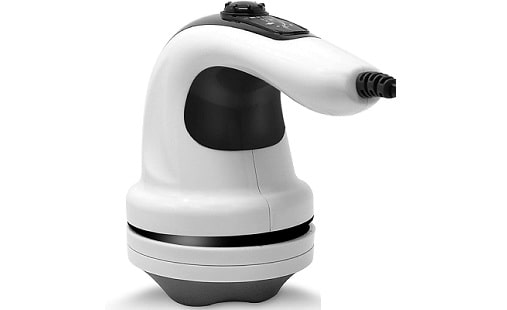 As we all know, body massager machines are brilliant devices that can relieve your pain and discomfort and improve your overall living standard. Therefore, you need to know how to use a body massager machine properly to get the desired results.
Basically, massage is a therapeutic practice that helps relieve pain, decrease stress, etc. But it is not always possible to get a massage from a professional. That's where body massager machines come into account. By using these devices, you can get quick relief from pain and enhance your lifestyle. Further, this machine is ideal for use at home,and you can operate it on your own.
In this article, we are going to talk about how you can use a body massager machine at home. You can follow these tips and tricks to use the machine appropriately and get the desired results. Also, it is an excellent method to get relaxed at home.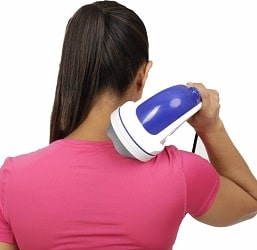 In general, most people like to use electric body massager machines because they are convenient to use. They come with a rechargeable battery that can allow you to use the machine with ease. They also come in different types, so make sure that you are buying the right body massager machine for your use. Here is how you can use the body massager machine properly.
Read the Owner's Manual:
First of all, you need to read the owner's manual that came with your machine. By doing this, you can get complete knowledge of your massager and learn its settings. This will also let you know about the important features of the machine so that you can use the device appropriately. Moreover, different machines come with different settings and designs, so by reading the user manual, you can use the machine conveniently.
Also, you can come to know whether you need to charge the device before using it, keep it plugged throughout the massage session, or wait for it to warm up. The owner's manual will give you all the details so that you can operate the machine without any problems.
Spot the Area Where You Want to Massage:
The next step is to identify the area where you want to use the device. Once you learn about your device, then you can check your body and spot the area where you want to use your massager.
Set the Device to Its Lowest Setting:
As per your pain and discomfort, you can set the device to relieve your pain. It is a good idea to start the device at its lowest setting and then slowly increase it according to your needs. This way, you can have a better experience while using a body massager.
Cool Down the Device:
Once the massage session completes, you can allow the device to cool down before storing it. If you have an electric massager that heats up for a massage, then you need to ensure that the device is cooled properly after use. Then keep the device in the storage bag that came with it. Otherwise, you can store it in a cloth bag or any other bag. However, you need to ensure that the body massager is protected from dust.
Tips for Using the Body Massager Efficiently:
Don't apply additional pressure while using the massager machine. Usually, electric machines don't require extra pressure to work. So, you can simply use it in your pain area and let it do its work.
To protect the cord, you need to ensure that you don't wrap it around the device. You can wrap the cord in a coil shape and tie it. Also, when unplugging the device, don't hold the cord and pull it. You need to hold the head of the cord and pull it safely.
While carrying the machine without its cover, you can hold the device instead of holding the cord. This way, you can allow the cord to last for a long time.
Make sure that you have stored the device in a storage bag and kept it in a dry and safe area. Also, it should be away from children for safety.
Ensure to use the machine for the amount of time indicated in the owner's manual. Mostly, this duration is from 5 to 10 minutes. So, don't exceed this duration.
Conclusion:
This is how you can use a body massager machine efficiently. We hope that you have liked this guide and learned the process of using a body massager.Also, you can follow the tips to ensure that there are no difficulties while usingthe body massager machine.
Santosh Kumar, He is a SEO + Blogger have 12 years of experience in writing tutorial, informative and product reviews topics.