India is a nation that is perhaps disregarded by many in their love for sport. This is mainly down to their number one sport not being anywhere near as popular worldwide as it is there. Cricket is the most watched sport in India by quite some distance with research showing that cricket draws in 93% of sports viewers throughout India. The popularity of cricket is mainly down to the infrastructure of the country with high availability of cricket training and coaching centres. They also play host to the Indian Premier League, the most popular cricket league in the world. However, whilst cricket is unlikely to ever be touched, there is a new sport taking the fancy of an entire generation.
Basketball has picked up a wider following in India in recent years. Played in many high schools, colleges and universities, basketball is especially popular amongst the younger generation. As NBA players have become pop culture icons across the globe, their reach has allowed people from outside of the US to take notice.
The NBA have been making strides to deepen their roots in the South Asian country themselves in recent years. NBA broadcasts were previously limited to playoff games in India but regular season games are now available to watch too. NBA odds currently have the Boston Celtics as championship favorites this season and Indian fans will now be able to see just how good they have been. In an interview with Forbes India, NBA deputy commissioner Mark Tatum confirmed that watching the sport has never been easier.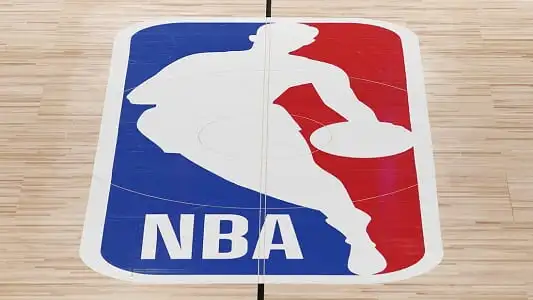 Tatum revealed that the league had entered into a partnership with Viacom18 in 2021 which allowed fans to watch games in both English and Hindi. These games are broadcast in India on Sports18, VH1, MTV and on the digital platforms Voot and Jio TV.
It was estimated that following the completion of the first season of this partnership, there were more than 24 million fans watching live NBA programming. In addition to broadcasting games, India's public service broadcaster Prasar Bharati reached an agreement with the NBA to broadcast classic games, documentaries, WNBA games and NBA G-League programming.
The first major step in this relationship began in 2017, when the NBA founded the NBA Academy India, an elite basketball training center in the nation's capital. A fully funded academy, youngsters had the training of NBA basketball coaches Scott Fleming, Todd Gates and Ronald Cass with some even bagging scholarships to play college ball in North America.
It was made even stronger when the Sacramento Kings and Indiana Pacers made history by playing the first ever NBA game in India. They played two pre-season games in Mumbai to a raucous audience, with one game thrilling the crowd by heading into overtime. However, four years prior, Indian fans had their interest piqued majorly for a different reason.
Punjab born Satnam Singh became the first Indian drafted into the NBA when the Dallas Mavericks selected him with the 52nd overall pick of the 2015 NBA draft. This was the true path-breaker for many Indian basketball fans and was likely the catalyst for the eventual relationship. Although Singh would end up not making an appearance in the league, instead playing for the Mavs' D-League affiliate the Texas Legends, his one in a billion path to the draft cannot be understated.
More recently, the NBA have enlisted the help of Hindi superstar Ranveer Singh. One of Bollywood's biggest stars, Singh appeared in the NBA All-Star game earlier on in February and is now an NBA brand ambassador for India. This of course attracted the attention of the Indian public, especially with Ranveer promoting the NBA across his social channels, in which he spoke of his long admiration of LeBron James and the sport of basketball as a whole. He is the perfect ambassador for the league and could be integral in the NBA's attempts at penetrating the Indian market.
The Indian national basketball team has also made some steps in the global game in recent years, rising up to rank no. 83 in the FIBA rankings. Indian basketball team captain Vishesh Bhriguvanshi spoke to the Times of India about his hopes for the future of Indian Basketball. He believes that we are seeing the beginning of a blossoming relationship between India and the sports of basketball, proven by the amount of NBA content that he is seeing shared by Indians on social media and other online platforms every day.
With a population of 1.2 billion, it is no wonder that the NBA wants to capture the sporting hearts of India. It is one of the biggest untapped markets in sport and whilst cricket is unlikely to ever topple from that number one spot, there is nothing saying that basketball cannot become a strong number two.
Santosh Kumar, He is a SEO + Blogger have 12 years of experience in writing tutorial, informative and product reviews topics.