Are you thinking of purchasing a term policy anytime soon? If the answer is yes, then you are certainly making the right move since it is essential in every portfolio. You should already have a general idea about the meaning of term insurance which is pure life coverage at a relatively affordable premium.
Here, the insurance company offers life coverage throughout a specific tenure. At the same time, a fixed sum assured is paid to the nominee of the policyholder in the case of their demise within the policy term. These policies offer no other maturity benefits unless you choose a term plan with a return of premium feature. Term insurance thus helps in securing the financial future of your family in case of your unfortunate demise. It will aid them in covering their monthly and lifestyle costs, future goals, and debt repayments if required. However, is there any age limit for a term plan? Term plans come with specific benefits at every stage of life, which means that they are vital portfolio assets, irrespective of what age you are at the moment. Therefore, it is always good to buy term insurance early on, though you can still purchase the same at an older age.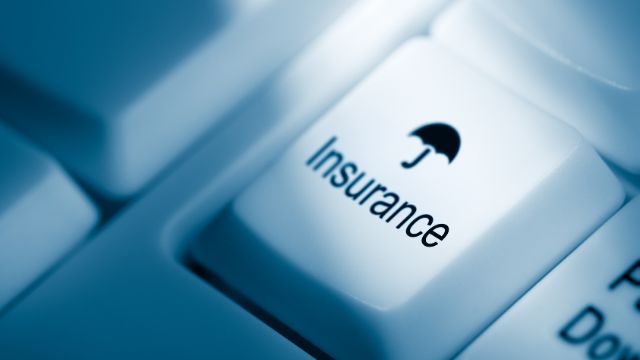 Age Limit For Term Insurance- The Basics
The age limit for a term policy is usually 65 years (upper limit). The minimum entry age is 18 years. Hence, this means that you can purchase term insurance (by paying a sizably higher premium) at the age of 65 and potentially get coverage up to the age of 99. Here's taking a closer look at an age-wise term insurance journey and the advantages that you can expect in this regard.
Term Insurance in your 20s
Term insurance policies come with multiple accompanying advantages in the 20s. Buying term insurance early on means getting a higher coverage amount at a comparatively lower premium.
You may have already taken education loans and possess other liabilities. At this juncture, if anything happens to you within the policy period, your family will be financially able to cope with these liabilities. If you are not married yet, then it will probably ensure adequate financial support for your parents in their old age if you are no longer around.
Term Insurance in your 30s
Your 30s are when you are likely to marry, purchase a home, and have children. As a result, your responsibilities will naturally go up considerably, while your dependents will increase. Term insurance will offer the right coverage to ensure ample financial support for all these dependents, enabling they can repay home loans and other liabilities while taking care of monthly costs and raising children with quality education even when you are not around.
Term Insurance in your 40s
The 40s are a period when your children are steadily preparing for higher education, which may require a sufficient corpus. Term insurance will help your children cover educational costs while also helping the spouse and other family members cover any liabilities left behind in case of your unfortunate and untimely demise within the policy period.
Term Insurance in your 50s
This is a time when health issues start surfacing, or future concerns have to be addressed regarding the same. In addition, your children may start standing on their own feet from a financial perspective while needing your support periodically as well. Term insurance plans with suitable riders (critical illness riders) can help you insure yourself financially against any sudden critical illness and hospitalization, along with taking care of your spouse and children's future security if you pass away within the policy tenure.
Now that you have an idea about the age limit of a term policy and other age-wise benefits, you should make sure that you start as early as possible. A popular adage is the early bird catches the worm. Hence, you will be able to get higher coverage at an early age for a comparatively lower premium. You can also get more flexibility about scaling up your coverage in the future, along with adding or changing riders whenever needed. Your premium amounts will be really low, ensuring that you do not have to pay a humungous amount each month, leaving enough for other investments.
While choosing a term policy, make sure that you choose a suitable coverage amount based on your life stage and responsibilities. You should also periodically review and enhance coverage throughout the term insurance policy duration. Ensure that you choose a trusted and reputed insurer with a good claim settlement ratio (CSR) and track record. You should also calculate your premium for a chosen coverage amount and take a closer look at the policy documents. Here's to ensuring greater peace of mind and financial security for your family with the right term insurance plan.
Santosh Kumar, He is a SEO + Blogger have 12 years of experience in writing tutorial, informative and product reviews topics.