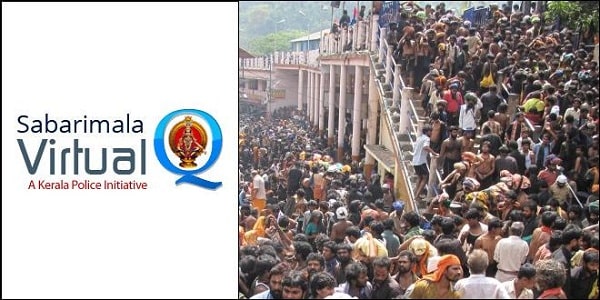 In Southern India, one of the most famous temples is Sabarimala Temple. The temple was built on a hilltop in the Sabarimala in Kerala. The worship months and times are restricted for Sabarimala, and hence it becomes imperative to book a Darshan before you proceed. The temple management recently launched a virtual queue system that helps crowd management and helps the people by ensuring that they don't have to stand in a physical queue.
The queue booking system has now been opened for 2021 – 2022, and you can either use the online portal or the mobile application to book the darshan slot. The whole process is very straightforward, and you would need to enter your basic details and ID proof to book the slot in the queue. Once you have booked the place, you will be given the time and date for the booking. During that slot, you would need to visit the temple.
Sabarimala Darshan Date & Timings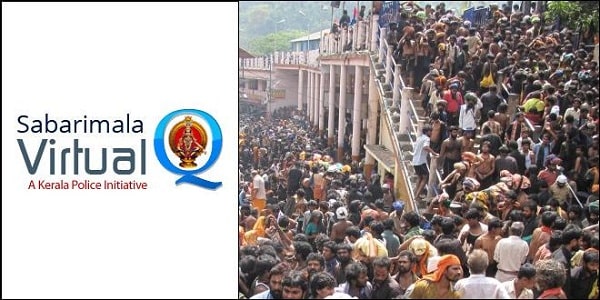 As mentioned earlier, Sabarimala Darshan timings are restricted to certain dates between specific timings. In the table below, we have listed the same for you. The slots open up for these dates, and a massive number of tickets are made available so you can easily book a slot in the virtual queue. Always remember to be on time in the given slot to save yourself from any inconvenience.
Steps to book Sabarimala Virtual Queue Online
Below are the steps that you would need to follow to book a place in the virtual queue. Check out the details below.
You need to start the process by visiting the official website of Sabarimala Ticket Booking. The direct link to the website is

https://sabarimalaonline.org/#/login

.
On the homepage, you can click on Virtual-Q. You will be redirected to a new page to enter the Date and then click on the Login button. You can book for yourself or up to 5 users at a time.
Now, click on the Register Link and start filling the registration form. This would require you to upload a photo, fill in the details, and enter the ID proof details.
Once the registration is complete, start by clicking on the Sabarimala Ticket Booking and enter the date once again for which you would like to book the slot.
Click on Submit button, and the website will now display your ticket on the screen. You can print this ticket for future reference, and your job is done.
You should note that the virtual queue booking system is free, and you should not pay anyone to book the place in the queue. You should report anyone seeking money for a virtual queue token on

pol@kerala.gov.in

.
Santosh Kumar, He is a SEO + Blogger have 12 years of experience in writing tutorial, informative and product reviews topics.