Krishna Janmashtami is one of the famous Indian festivals celebrated with great pomp and show. Unlike other years, in 2022 18th and 19th Day of August will be marked as Krishna Janmashthami. It will be Thursday and Friday. This year it will be the 5249 birth anniversary of Lord Krishna.
Puja timings and shubh muhurat of Krishna Janmasthami
Let us know about the puja timings and shubh muhurat of Krishna Janmashthami, Dahi Handi will be organized on Friday 19th of August. Parana time will be after 22.59 on the 19th of August. Ashtami tithi will end on Parana day. Alternate parana time will be after 5.52 am on the 19th of August. You can do it after Parana on the next sunrise after Devi Bisarjan. In many places, Parana is done after midnight. It also depends upon some tithis and timings. All places may not have the exact timings for the puja.
The role of Rohini Nakshatra is vital during this period. Many things of Krishna Janmashthami depend upon Rohini Nakshatra. It would help if you considered it during the commencement of the puja. It is best if you take proper instructions from the priest.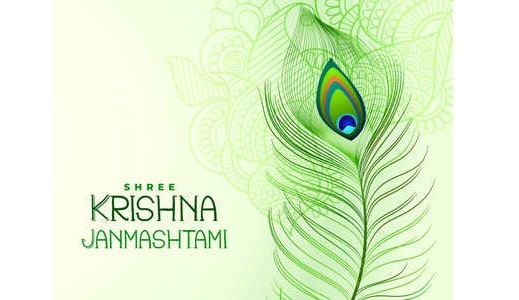 About Krishna Janmashthami festival
A lot of stories are related to this festival. This day is celebrated as the birthday of Shri Krishna. There was a place named Mathura where lived a cruel king "Kansa" . He had a sister named Devaki. After Devaki's marriage with Vasudev, a prophetic voice came to Kansa. The voice used to say that soon there will be an end to his tyranny with the birth of the 8th son of Devaki. This made him much irritated. Kansa started killing almost all the sons of Devaki. When it was the turn of the 8th son, Kansa took some particular measures. With the birth of the 8th son, a prophetic voice came to Vasudev. The voice instructed him to take the child by crossing the Yamuna River to Gokul. Vasudev was instructed to exchange his son with the daughter of Nand and Yashoda.
He did as he was instructed. The journey to Gokul was not smooth at all. While crossing the river, it was heavily raining, and a five-headed snake protected Vasudev and his son from the heavy rain. Soon after exchanging the baby, Vasudev returned to prison where they were imprisoned. Hearing the birth of the child, Kansa went to the prison. When he was about to kill the baby, Devi Durga appeared and informed him that the 8th child was born and he would kill Kansa. However, Lord Krishna was raised by Yashoda, and with, this he grew up to kill Kansa and free Mathura from his dictatorship. The day when Lord Krishna was born is celebrated as Krishna Janmashthami.
People visit temples to offer prayers and worship. If you have Lord Krishna idol in your house, you can offer puja. Lord Krishna loves to have sweets and makhana. Most of his devotees offer the favorite dishes of Lord Krishna during the puja. He is put on a beautifully decorated Jhula. You have to perform Sankalpa after morning puja. You should have whole-day fasting.
Santosh Kumar, He is a SEO + Blogger have 12 years of experience in writing tutorial, informative and product reviews topics.