It is a story about a Haunted House in the city. The name of the house is Vibhuti Mansion. There was an 11 year old kid that lived among the ghosts. The name of the kid was Pinaki. Pinaki was found on the doorsteps of the house as a baby along with a note that says the boy should be protected by the people who live in Vibhuti Mansion.
Col. Suri lives in the house of ghosts along with his wife Mrs. Suri. Happy was their son, who was like an elder brother to Pinaki. Happy &Pinaki were called the bhoot bandhus. Both of them are fond of each other and always have fun around the house. Gappu is a cute little talking dog who was also a part of the ghost family. The ghost family takes care of Pinaki and allows him to be within limits while he is growing. Pinaki grew older and wanted to go to public school. The family has no choice but to come out of the haunted place. Pinaki manages the balance between humans and ghosts in a series of fun and comedy. It is fun to watch how Pinaki hides the true identity of his ghost family.
The Bhoot Bandhus Cartoon Characters Names
Let us discuss in detail the cartoon characters of the story one by one: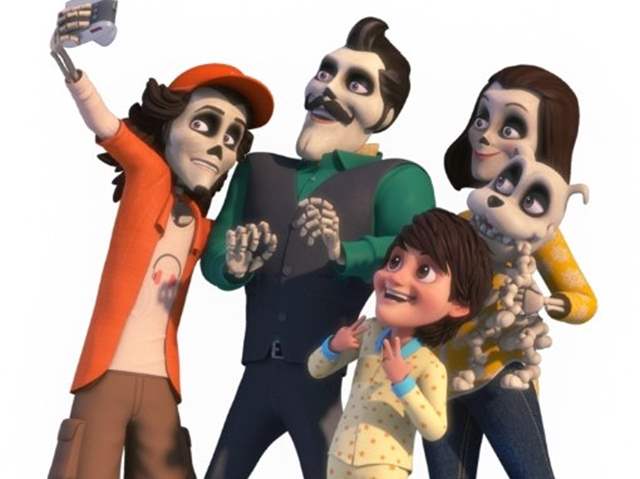 Pinaki
He is an 11 year old smart boy who is a part of the ghost family. He understands the ghost culture well and keeps balance between humans and ghosts when necessary. Pinaki played tricks to make things in his favor when required. Pinaki is sincere, hard working and became a teacher's favorite.
Col. Suri
He is the most senior ghost in the family. He always keeps the other family members under his control. But if necessary he can bend the rules for the sake of family reputation. He manages the balance between school and family very well.
Mrs. Suri
She is also called Aunty Suri. She is a strong lady and she loves and supports Pinaki. She is good cook and always loves to cook various food dishes and recipes for the family. She always invents weird recipes. The family members get scared of her cooking and her variety of dishes.
Happy
He is the son of Col. Suri. He always treats Pinaki as his younger brother. He is the funniest ghost in the family. He was very dramatic and always made silly mistakes. Happy always made everyone laugh by cracking jokes. He also used to sing and behave in a funny way.
Gappu
He is the pet dog in the family. He was also a ghost dog and he used to speak like a human being. He always invented new gadgets that can help the family if needed.
Sohail
He is best friends with Pinky. He is also a classmate of Pinaki.  He has a habit of speaking fast when he is scared or when he gets into any problem.
All the cartoon characters are weird, funny and highly entertaining. The entire story is based on an awkward situation. And it is interesting to see how Pinaki manages the situations and keeps the balance between Ghost and human beings.
List of Other Cartoon Shows
Santosh Kumar, He is a SEO + Blogger have 12 years of experience in writing tutorial, informative and product reviews topics.