Right from childhood most of the kids have a particular preference for some special characters. Out of them, Chingum is the most noted ones. He is known for most of his comedy acts. He is an inspector who is a South Indian. He always talks in a south Indian tone. This is his specialty. You can catch the various episodes of Chingum on Amazon Prime. They are available on this site. You can watch it at any point in time. Chingum is getting transferred to Shantiwood. He will be in charge of the City Police station.
Principal characters of Chingum:
Here you will learn about the principal characters of the Chingum serial. The title song of this serial is so lovely that the kids will love to listen to it several times. The serial is full of happening events. Each day new episodes are shown, and all of them are interesting and exciting at the same time. Now let us have a glance at the main characters of this serial.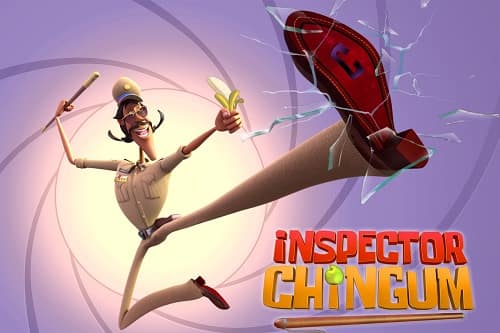 Inspector Chingum:
He is known by Inspector Chingum, who is from South India. He is in charge of the police station. He has a bike that is used for catching the culprits. But the main problem is that he consistently fails to capture the culprits. He comes to the spot at the end of the session.
Motu:
Inspector Chingum has some friends, and out of them, Motu is the noted ones. He loves to have samosas. He eats thirty to forty samosas at a time. Motu is a kind-hearted person who always peoples during tough times.
Patlu:
Patlu is another friend of Inspector Chingum. He is a thin person who lives with Motu. Patlu tries his level best to stop any crime. He has a sharp brain that helps him to get tricks during tough times. Patlu has a cute look for which the kids love him.
Professor:
He is a research scientist who is always engaged in various research works. Most of his works are awarded. However, when Motu and Patlu go to his research room they make a mess up his research work. Sometimes Inspector Chingum visits his office and makes the same mess.
Bangali Babu:
He is a resident of the locality who is known for his loose talks. He is a Bengali person who prefers talking in Bengali language. He has a significant figure for which people love to see him. He wears dhoti and Punjabi. He comments a lot but all in vain. He is a good friend of Motu and Patlu. He is seen with Inspector Chingum. The other name of the Bengali Babu is Ghasita Ram.
Final Note:
So, if you want to show your kid something happening and funny, you can allow them to watch each episode of Inspector Chingum. It will be a fun-filled episode for them to watch all the episodes. It can also keep the little ones engaged for an extended period. Just try it once for your kid.
List of Other Cartoon Shows
Santosh Kumar, He is a SEO + Blogger have 12 years of experience in writing tutorial, informative and product reviews topics.