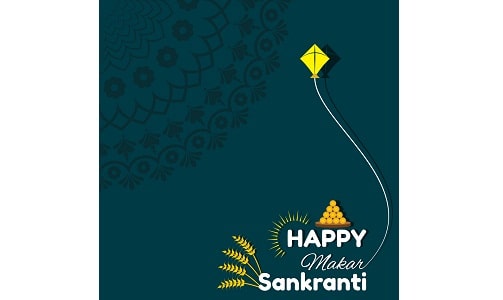 Makar Sankranti is another auspicious day for the Indian people. Every year this day is celebrated on the 14th or 15th day of January. It is also known by the name of Maghi. It is a prominent Indian festival. Many people eagerly wait for this day. You must know it well that the farmers wait for this festival. It is believed that by worshipping, they can produce good crops. This will help to lead their family in a better way. Thus, it is a special day for the farmers. Various other rituals are also performed, along with the puja.
Makar Sankranti Dates For 2024
You all must be waiting to know about the date of Makar Sankranti. In 2024, Makar Sankranti will be celebrated on the 15th Day of January. You can perform the Makar Sankranti Punya Kala from 7.15 am to 5.40 pm. You can start preparing for the puja and other rituals, one day before. You need to get up early morning on 14th January to commence all the ritual associated with puja. It would help if you  take a holy dip on rivers like Ganga, Yamuna, or Saraswati. It is essential.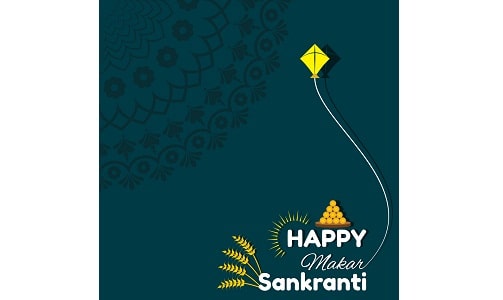 What is the significance of Makar Sankranti?
Every festival has some significance. Similarly, Makar Sankranti has a story behind it. Sankranti is a deity. In history, it is found that Sankranti killed a devil whose name was Sankarasur. The next day after Sankranti, is called Karidin or Kinkrant. This is the day when Devi slew Kinkarasur. You can collect all the information related to Sankranti from a book named Panchang.
As per the scholars, the time between Makar Sankranti and 40 Ghatis is found to be very promising and good. You can start something good during this period. These 40 ghatis is called as Punya Kaal. You should perform any type of activities like taking bath in the holy river, offering prayers and Shraddha rituals during this period. It will be good.
If it is found that Makar Sankranti takes place after the sunset, then all the Punya kaal activities must be postponed till the next sunrise. However, all the Punya kaal activities must be done during day time. Makar Sankranti is the day and the date on which the sun begins to move from the northward point. This period is known by the name of Dakshinayan. You must know two things. One is the Dakshinayan and Uttarayan. The first one states about negativity, and the second one state or supports positivity. As the sun starts its journey towards the North Pole, so people take a holy bath on the rivers. During this time, the sun brings effects on the zodiac signs. Studies have also revealed that the entry of the sun on zodiac signs of Cancer and Capricorn will get fruitful results.
So, this is a special day in the life of every Indian people. People try to start something new to bring good luck to their life. Just before the Makar Sankranti, the sun is found in the Southern Hemisphere. It seems that some super power controls the whole earth.
FAQ
What is Makar Sankranti?

Makar Sankranti is a Hindu festival that marks the transition of the sun into the zodiac sign of Capricorn (Makara). It signifies the end of the winter solstice and the beginning of longer days.

When is Makar Sankranti celebrated in India?

Makar Sankranti is typically celebrated on January 14th or 15th each year, depending on the solar calendar. It is one of the few Hindu festivals that follows a solar calendar rather than a lunar calendar.

How is Makar Sankranti celebrated?

The festival is celebrated with various regional customs, but common practices include taking a holy dip in rivers, flying kites, and preparing traditional foods like sesame seed sweets and dishes made with newly harvested crops.

Why is flying kites a significant part of Makar Sankranti celebrations?

Flying kites during Makar Sankranti is symbolic of reaching for new heights and the transition to longer, brighter days. Kite-flying competitions are common, adding a playful and competitive element to the festivities.

Are there regional variations in how Makar Sankranti is celebrated?

Yes, Makar Sankranti is celebrated with diverse customs across different regions of India. In South India, it is known as Pongal, while in North India, it is marked with kite-flying and bonfires. In Gujarat, the festival is associated with the International Kite Festival.
Santosh Kumar, He is a SEO + Blogger have 12 years of experience in writing tutorial, informative and product reviews topics.