It is another famous Indian festival that unmarried young girls mostly do. It is said that most Indian girls look and dream of having a partner like Lord Shiva in her life. This is because Lord Shiva is handsome and has all the qualities. To get the dream fulfilled, they celebrate Maha Shivratri. Shivaratri is celebrated throughout the night. If you want to do this puja, you have to keep fast for a day untill the puja is accomplished or completed. If you keep fast you will get the blessings of Lord Shiva. You will get numerous such facts related to Shivaratri.
Puja timings and shubh muhurat of Shivaratri in 2022
Like all the years, in the coming year, Shivaratri is going to be held on 1st day of March 2022. It will be Tuesday. The puja will commence at 12.08 AM and will end at 12.58 AM. You have to complete your puja within this period. The puja timings will be for 50 minutes. Soon after the completion of the puja, you can break your fast. This day has a special significance in all aspects. It is an auspicious day.
What is the story behind Maha Shivaratri?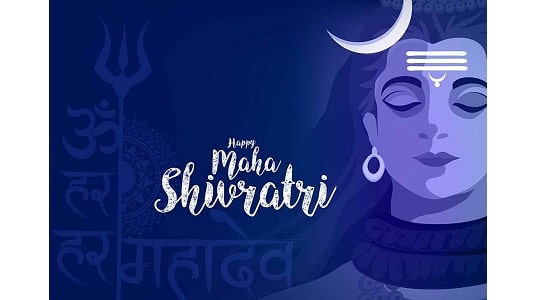 You must have heard that many girls celebrate Shivaratri with complete dedication and honesty. But do you know what the history behind this puja is? It is found that after the death of Sati, Lord Shiva went to deep meditation. No one could bring  him out of this state of mind. But Sati reincarnated as Parvati. Shivaratri is the day Lord Shiva and goddess Parvati are again united. This is why the 14th day of the dark fortnight is celebrated as Mahashivaratri.
According to the Hindu Mythology, Lord Shiva also dances of preservation and creation. This is something unusual. It is also considered to be thanks giving day. Lord Shiva drank and consumed the poison. This made her throat blue. Hence he is known by the name of Neelkanth. You will get many stories that will reflect and show the importance of Shivaratri.
To perform the puja hassle-free you have to wake up early in the morning and took a bath. Now you have to dress in a clean cloth and vow before the idol of Lord Shiva to start the Sankalpa. In the next step, you have to offer Bel leaves and Datura flowers to Lord Shiva. These are the main ingredients of puja. At the end of the puja, you have to perform the aarti in front of Lord Shiva. At last, you have to complete the prana. It is an integral part of puja. If you want, you have to follow a specific time for prana.
It would help if you remembered that shivaratri is different from Mahashivaratri. Shivaratri is celebrated on the fourth day of Krishna Paksha, while Mahashivaratri is celebrated on the fourth day of Krishna Paksha in the Phalgun month.
It is not only a great festival but celebrated with complete honesty and dedication. If you show your respect and true dedication, you will get the result.
Santosh Kumar, He is a SEO + Blogger have 12 years of experience in writing tutorial, informative and product reviews topics.