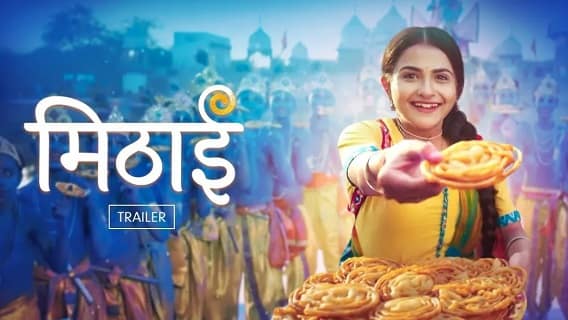 Mithai is a popular Indian Hindi TV series that was adapted from the original Bengali version. The show's success in Bengali inspired the producers to create a Hindi adaptation. When the time comes, we'll see how popular this series is among the Hindi-speaking population.
The latest Zee TV series, Mithai (Meethai), is a translation of the popular Zee Bangla show of the same name. Meethai's plot has proven so popular with viewers in the area that the show's creators have chosen to adapt it to Hindi. To replace Rishton Ka Manjha , the new show Mithai premiered from April 4, 2022.
Debattama Saha & Aashish Bhardwaj are only two of the many stars featured in the Mithaai television series. Mithai, a young, passionate girl who works as a sweets vendor, is at the centre of the Mithai serial's story. Everyone around Mithai feels more energised because to her positive attitude.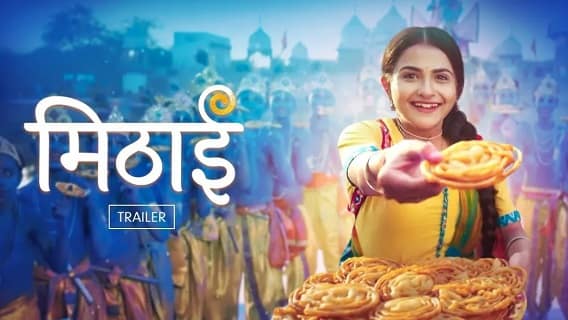 Story
Mithai, the sweets vendor, is always upbeat and ready to make a sale. When she sells candy to the Modaks, she forms a close relationship with them. Later, Mithai escapes her wedding to an unsuitable suitor, prompting Dadu to arrange her marriage to Siddhartha.
 However, Siddhartha isn't interested in marrying Mithai since he does not really believe in marriage after seeing the dismal union between his parents as a youngster.
Then, Dadu sets the wedding for Mithai and Som, but Som bails on the big day. Sid must marry Mithai to protect Dadu's reputation, but his apathy and Torsha's meddling cause marital strife.
All of the residents of Monohora—Ratul, Sandip, Rajib, Dhara, Sreetama, Sreenanda , Rudra, and Sreenipa—to make appearances, and the narrative reveals their romantic entanglements.
Over time, Sid comes to accept Mithai as his wife, and Torsha gets married to  Som and moves into the Modak household in order to exact her vengeance on Mithai.
Eventually, Sid and Mithai, along with the other couples, fall in love with one another. Bengali sweets, love, and family togetherness are at the centre of this emotionally resonant and culturally evocative tale.
Timings
The series is premiering on Zee TV from April 4 and will run weeknights at 7 p.m.
Cast Real Names
The cast names of the Mithai TV serial includes:
Debattama Saha as Mithai
Aashish Bharadwaj as Siddharth Choubey
Yatindra Chaturvedi as Hari Mohan Choubey
Abhishek awasthi
Pooja Dikshit
Nisha Jha
Manoj Rathore
Shubha Saxena
Priom Gujjar
Alpesh Dixit
Mithai has a prime time slot at 7:00 PM, thus it should do well in terms of viewership ratings. It will go up against Colors' Udaariyaan and Star Plus' KKIS for the title of most watched show.
Mithai's charming love tale won over viewers, making it the most-watched TV series in Bengal; its Hindi adaptation is likely to do the same.
Santosh Kumar, He is a SEO + Blogger have 12 years of experience in writing tutorial, informative and product reviews topics.