As one of the major events that has happened in this modern world, the well-known COVID-19 pandemic has definitely made some permanent changes to how people are going to continue living their everyday lives. In times where all you have to do is stay at your house in order to protect yourself and the people around you, keeping yourself entertained can be a rather difficult thing to achieve. This is mostly noticed as people have been used to living this busy life filled with activities that take over most of their free time. However, as all of this is no longer an option people have turned the other way round and managed to enjoy the time they spend at home.
This is where technological development and online gaming have become a common activity that many have explored. A rather impressive fact is that the Indian online gaming market has noted an impressive growth of 10-12% increase in user engagement all over India during the pandemic. The CEO of All India Gaming Federation, Ronald Landers stated that their standard user base was 5,000 but, with the COVID-19 outbreak, there are 6,000 to 6,500 players online on a daily basis. As more and more people have been spending their time online, playing various games such as casino table games, India is looking at a 50-100% increase of revenue in the coming quarter.
In this article, in particular, we are going to focus on the most popular card game among Indian players that is known as Teen Patti. We are also going to explore why so many players have decided to play this game during this period of time. So, continue reading and you will find out more.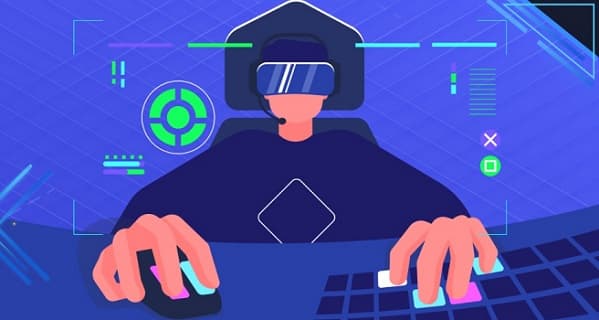 The Influence of Teen Patti
The Indian online gaming market is expected to grow up to $1 billion by the year 2021, according to a Google-KPMG report. As the major factor that is responsible for these increasing numbers is the change in demographics of the online gaming world in general.  This means that the younger audience is no longer dominating the online entertainment and different kinds of players are now looking for the best product to invest their free time in.
The majority of players have been exploring the virtual versions of their favourite activities as there has been a huge rise in popularity of the online card games such as Teen Patti. A few small enterprises have been reviewing these platforms and want to bring a safe gaming experience to the players. If you are curious to learn more about Teen Patti, small enterprises now offer Teen Patti Gold guide so that you can get the gist of the basic playing rules and further expand your knowledge.
The Rise of Teen Patti in India
For starters, the most notable reason for the major increase in interest in playing online games of this kind is the world pandemic due to COVID-19. This rather familiar experience has made people realize how much they have to value the time they spend at home as they have to find a way to keep them entertained at any point of the day.
Circumstances like this one are considered to be crucial for the thriving moments of the online gaming industry as players from all over the world started to explore this activity. A natural step during a lockdown is moving some of our habits online. "The constant increase of players suggest that not only are Indians understanding the benefits of playing casino games online but also enjoying them." – Christopher Baude.
As for the popular card game of Teen Patti, it is not that surprising to see the rise of the popularity of this game in particular, because many Indian players have been enjoying this game within a group of friends and around the family gathering. However, with the COVID-19 and all of the restrictions that came with it, all of those players have turned to the online source of entertainment and have been enjoying the easily accessible game of Teen Patti.
The Closing Remarks
This is only one of the many examples of how the COVID-19 pandemic has affected the gaming industry during the recent turn of events. Knowing how much people have been enjoying the online versions of their favourite games, has opened up so many possibilities for game developers to create so many more games incorporated with the latest technological advances stating that online games and major online platforms are definitely here to stay.
Santosh Kumar, He is a SEO + Blogger have 12 years of experience in writing tutorial, informative and product reviews topics.