Most of the people love to spend quality time with family and friends in the park or backyard of the house during the evening hours. But when we are sitting with our loved ones, a distracting and buzzing sound is always there, which is very irritating and painful too. Yes, these are mosquitoes which makes it tough for us to sit outside during the evening hours. There are various products available in the market, which helps to get rid of the mosquitos for the time being. Well, mosquito machines and mosquitoes' sprays do it. But, choosing the right remedy for the mosquito bites is quite hard. Well, we shall hereby, help you to choose the best solution for the mosquito. Come, let's get started.
Alright! We shall have a look at some features to get rid of mosquito bites.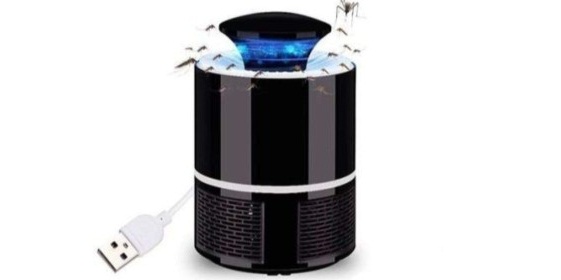 Effective use
The first and foremost to get rid of anything that annoys is that looking for effective usage of the product that overcomes the annoyance nature. This method uses a machine to capture mosquitoes, which is highly effective and affordable as well. Here, the best mosquito killer machine can be kept anywhere like homes, offices and even places like lawn, gardens, or park.
This mosquito killer machine silently traps the buzzing mosquitoes, without even disturbing your activities. This machine is available in various forms and designs that can even be kept in the baby's room. Moreover, mosquito machines are devices that do not use any kind of chemicals to control mosquitoes. On the other hand, mosquito sprays are quite harmful as it uses chemicals like Pyrethrins, Bacillus thuringiensis (Bt), and Permethrin.
Fast control
Controlling the rapid growth of mosquito is a bit hard. Therefore, opting for mosquito machines can minimize the risk of painful mosquito bites to some extent. And, many people incorporate mosquito machines, who feel uncomfortable with the sprays containing chemicals and wish to kill mosquitoes in large number. But, by using mosquito spray, only a part of mosquito is killed, which is comparatively very small compared to the mosquito machines. Also, using mosquito sprays can degrade the original nature of one's property.
Environment-friendly
Mosquito machines act as environment-friendly machines as they possess no ozone-depleting gases or dangerous chemicals. Also, mosquito machines can be reused multiple times unless and until there is an advancement of the existing machine. The only disadvantage is that it requires power. Some of the mosquito machines consume more power that is it requires to be charged approximately 10 hours. But mosquito sprays are considered "relatively safe" and more environment-friendly than mosquito machines. At times, using mosquito spray can cause skin irritation, resulting in an allergy. So you should do a test patching before using it.
We hereby conclude by saying that; both mosquito machines and sprays are convenient and comfortable in their way. Depending on needs, the use of mosquito sprays and machines can vary. Here, the final choice is up to you to choose the right one that ultimately keeps you away from the annoying creature.
Santosh Kumar, He is a SEO + Blogger have 12 years of experience in writing tutorial, informative and product reviews topics.