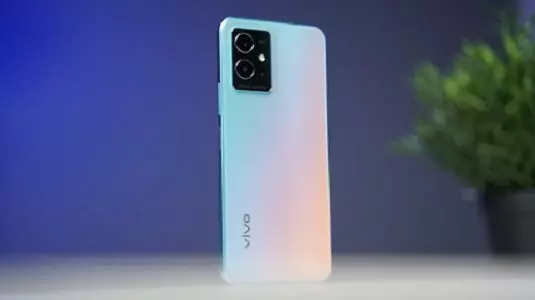 Vivo T1 5G is one of the highest-rated smartphones launched by Vivo in 2022. Without a doubt, in the first quarter of this year, the Vivo T series was one of the most hyped smartphone series of the year. By looking at the specifications and all the features, it won't be a completely wrong statement to make that the hype for Vivo T1 series smartphones was well deserved. At the time of writing this post, there are nearly 150k reviews on Flipkart for Vivo T1 5G device with 4.4-star ratings.
These stats indicate how crazy the sales were when Vivo launched the Vivo T1 series smartphones in the Indian market. Without a doubt, under the 20k price point, Vivo T1 5G is the best device you can get. If you were to buy a 6GB ram variant, it'd be more than enough for regular usage, and even for moderate gaming because it comes with the Snapdragon 695 processor. On top of that, you get a 120Hz refresh rate display with impressive brightness and color reproduction. The specifications of this smartphone make it a true value-for-money device under the 20k price point.
But the thing is, recently some users are complaining about charging issues with Vivo T1 5G. If you have bought this device recently, and your VIvo  T1 5G is not charging then keep on reading today's post. Here we will let you know about the possible reasons and their fixes. So let's get down to it then.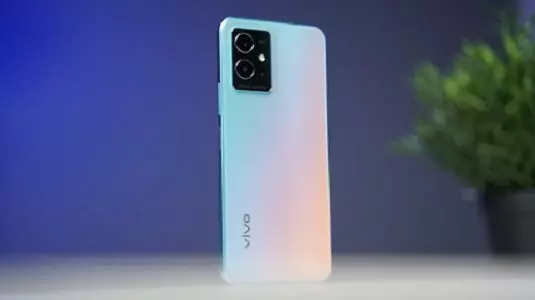 Troubleshooting Vivo T1 5G not charging issue
The following could be the reasons why your Vivo T1 G5 not charging:
Type-C Port Blockage
Defective Charging Cable
Charger Brick Is Not Working
Software Issues
In most cases, these are the reasons why you are unable to charge your smartphone device. Below, we'll discuss why these issues occur and what you can do to avoid and resolve them. Our main focus will be to let you know about the fixes, so you can charge your smartphone without going to a mobile repair shop.
Type-C Port Blockage
In the majority of cases when you are having issues regarding not being able to charge your phone properly the problem is actually with the charging port of your device. The Vivo T1 5G comes with a type-C port. And compared to micro-USB ports, the chances of type-C being faulty are pretty less. It could be that your phone's charging port is blocked because of dirt, for that you can use a needle to clear it out carefully. Or we'd recommend going to a mobile repair shop to have it cleaned.
You won't face this issue of the charging port being blocked by dirt because the clear case that comes with Vivo T1 5G provides specific protection to the charging port. If you are still facing charging issues after cleaning the blockage from the charging port, then try the other fixes listed below.
Defective Charging Cable
The charging problem you are facing could be because of the defective charging cable. You can test it out by connecting your phone to a computer/laptop using the charging cable. If the computer/laptop doesn't detect your device, then it is certain the problem is with the charging cable. In that case, you can't do much, just buy a new charging cable. In our opinion, purchase a braided charging cable that will last longer because of its impressive durability.
Charger Brick Is Not Working
Sometimes it happens when you accidentally drop the charging brick, and in that case, it could cause problems when charging your phone. You can verify quite easily whether your charging brick/adapter is faulty or not by using any of your friends or family members' phone chargers. Again, when the charger brick or adapter is broken, you can't do much about it, so go ahead and buy a new one. And always make sure to buy the official Vivo phone charger with the same power output.
Software Issues
Usually, when people have charging issues with their phones, they think that there's something wrong with their phone, charger, or charging cable. But it could be that the problem is actually software related. If you have been using a smartphone for many years, you may have encountered this situation. If you found out with the previous fixes on this post that there is nothing wrong with your phone's charging port, adapter, or charging cable, then try the following fixes:
Factory reset your Vivo T1 5G by going to the settings. This will for sure resolve the issue if there is any glitch or bug in your smartphone.
If that doesn't solve the charging problem then we recommend you update your smartphone operating system to the latest version. For that go to the settings menu and find the System Update option.
In most cases, these fixes will work just fine and you'll be able to charge your Vivo T1 5G properly again. But if you are still having issues then we'd recommend you to visit the nearby Vivo store.
Santosh Kumar, He is a SEO + Blogger have 12 years of experience in writing tutorial, informative and product reviews topics.