A true beauty of a woman depends upon various factors and this thing changes with the time. Every year, new faces are there which can be considered as the most beautiful. So, it is the same in 2019. We are here to compile the top 25 most beautiful women in the world 2019 based on their looks, profession, photos and few more things.
Considering the physical attribution can't help finding the perfect beauty that's why we are also considering some reputed sources to come up with this list. Let's leave the old talks and jump to our latest list of 2019 –
List of Most Beautiful Women in the World
1. Selena Gomez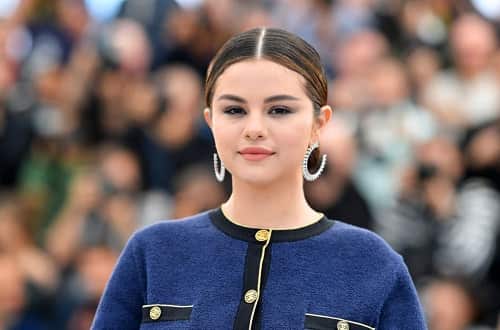 With all the stunning looks and attractive personality, Selena Gomez holds the first position in the list of Top 25 most beautiful women in the world 2019. As Selena is Disney's former starlet, she got a huge advantage to achieve fame in the nick of time.
Everyone used to know her due to the relationship with Justin Bieber (Canadian Singer) in the old days. Now, Selena is also a singer, songwriter, and producer known for her recently launched Netflix Series "13 Reason Why". She has 54 awards and she got nominated for 129 times.
2. Scarlett Johansson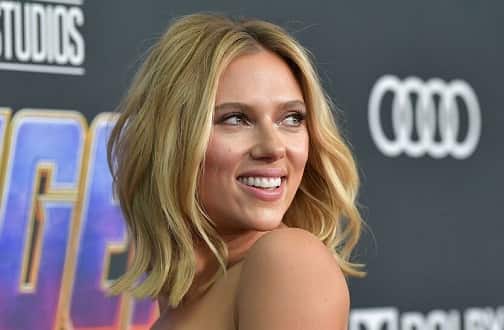 One of the most beautiful American actresses known for the role of Black Widow in Marvel got the second place in this list. Yes, we are talking about 34 years old Scarlett Johansson. She is the world's highest paid actress.
Her multiple time's appearance in Forbes magazine keep her in the hype. Having a star on "Hollywood Walk of Fame" is the dream for every celebrity and Scarlett Johansson achieved it a long time ago. If you consider Marvel's Universe, you can find that Scarlett is the most popular girl.
3. Deepika Padukone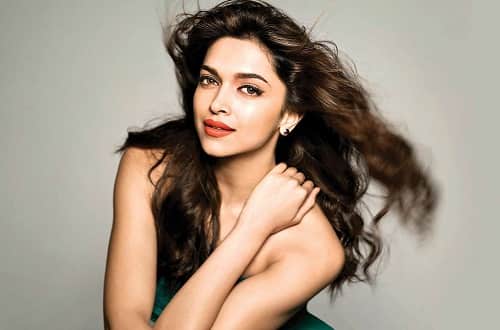 Next in our list is from Bollywood, Deepika Padukone, known for her mesmerizing performance in Bajirao Mastani, Padmavat, XXX: Return of Xander Cage and lot more. She was also in 2019 Met Gala with a unique look. She has received several awards for her performance and dialogs delivery.
She started getting the intense fame after her 2013 released movie "Yeh Jawaani Hai Deewani". You can find her on Instagram, Facebook and Twitter. Considering the fame, she seems like the most beautiful girl around the world. The reason behind the huge popular was her first Hollywood movie, XXX.
4. Liza Soberano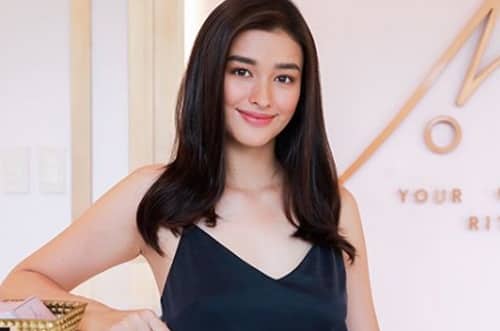 Filipino American actresses are low in numbers but they are known for their beauty. Liza Soberano is the youngest actress to rule in movie industry due to her looks. Her carried started in romantic comedy movie My Ex and Whys.
In 2018, Liza was named as most popular endorser model in Asia campaign. She was also featured on Vogue's website due to her fashion choice in the same year. Currently, she is doing plenty of series and movies to be launched in 2019.
5. Priyanka Chopra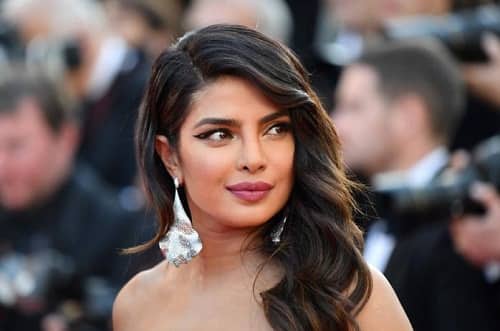 One more name in the same list is from the Indian Film Industry. Priyanka Chopra is formers miss world and she was recently in hype due to her marriage with Nick Jonas. After getting nominated for "Sexiest Asian Women" by the London based weekly.
 Being the sensational performer in Bollywood and getting a number of awards in the past, she is a well-known actress. Quantico was a popular series and Priyanka Chopra performed really well that she got an impressive reputation.
6. Katherine Langford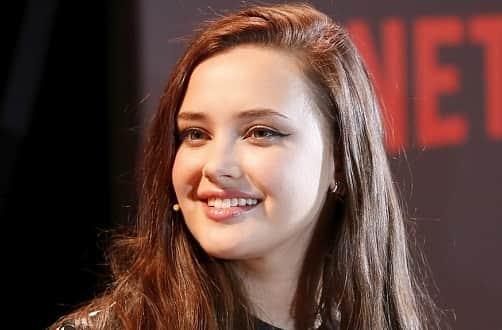 If a woman with zero sized figure is beautiful than you can feel pretty bad with this choice because Katherine Langford is here to prove you wrong. Her latest drama series" 13 Reason Why" based on ragging makes her the most popular and beautiful girl.
Katherine born in Perth, Australia and started acting in early life but she was rejected due to being a chubby girl but the same girl is famous for her great performance and looks. If you have watched this series then you can find her remarkable voice running in the background, narrating the story.
7. Nana Im Jin-Ah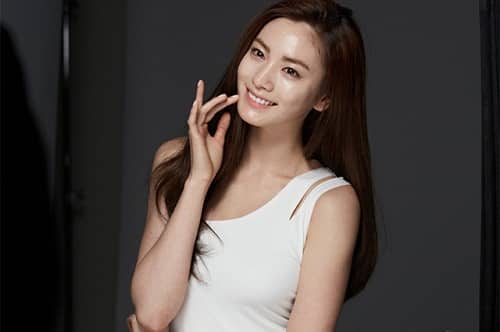 Popular crush for most of the men around the world is Nana Im Jin-Ah due to her prettiest looks. This Chinese girl has done a vast number of films under her belt in China and after that she has completed many series.
Recently she jointed popular k-pop band and that's the reason behind keeping her in the list of top 25 most beautiful women in the world 2019. Even, she joined the fourth season of the real men that is quite a popular series to watch.
8. Pixie Lott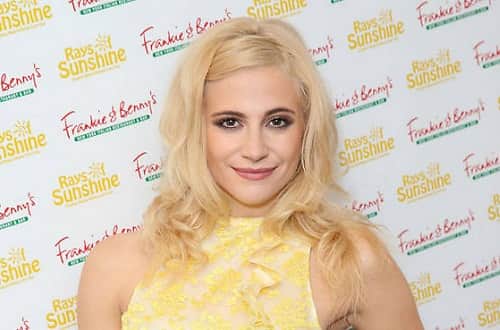 Hitting the screen as a pop star and her role model in music videos, she becomes the well-known women for the year. If you look back in 2018, she was in the hype and she got the highest position for prettiest girl position. Way back in 2018, she got the 45th position for sexiest women list.
After competing against many other popular stars and offering a number of music videos, Pixie Lott becomes the new face for the industry. In this list, she holds the 8th position based on her looks, performance in music videos and her popularity.
9. Ana de Armas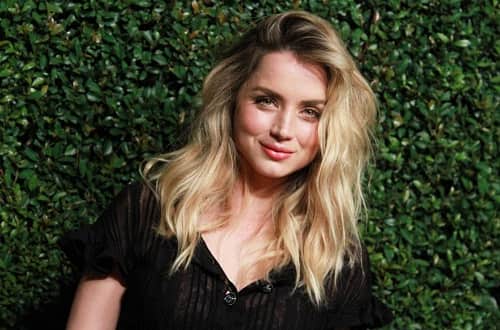 Cuban actress, Ana de Armas, hold the 9th position in our list for her Spanish show El Internado.  Her first American movie was in 2015 and then she acted in movies like "Exposed, War dogs, hands of Stones, and blade runner 2049".
 All these movies are highly popular and her TV series like El Internado, Hispania, and la Leyenda take her to the new level. Currently, she is working in Hollywood and there are many movies to release this year.
10. Hande Erçel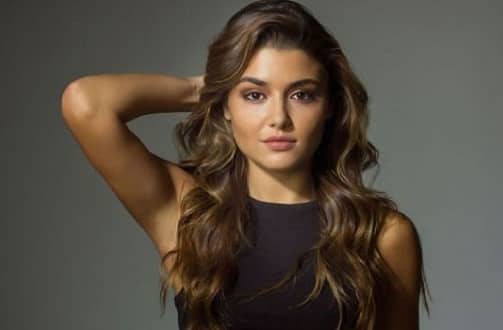 Not a popular name but definitely her looks can make you fall in love. Hande Erçel is Turkish TV actress and she held the first position in the list of most beautiful women but we are keeping her at the 10th position due to lower popularity.
This 25-year-old actress is working in many series right now and it is sure that she will make to the Hollywood in the next couple years. She has series like Aşk Laftan Anlamaz, Love Bird, Çilgin Dersane Universalized and many more.
11. Angelina Jolie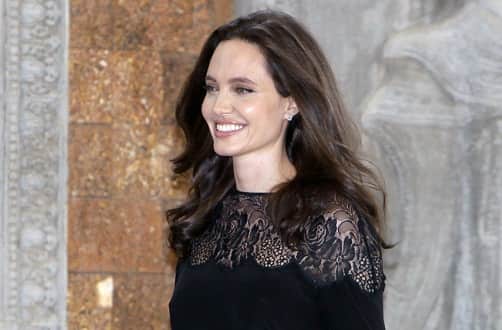 Some people may be expecting Angelina Jolie name in the top 5 but she can't make it due to all the new faces in the same industry. Angelina was born on June 4, 1975 and she is the oldest in this list. This LA girl performed in a number of movies and her looks are mesmerizing the people watch her movies due to looks.
But, we can't deny her great acting and performance. She is also cited as the highly paid actress in Hollywood and these reasons make her get the spot in our list of top 25 most beautiful women. Even, Angelina is the brand ambassador of Louis Vuitton.
12. Aishwarya Rai Bachchan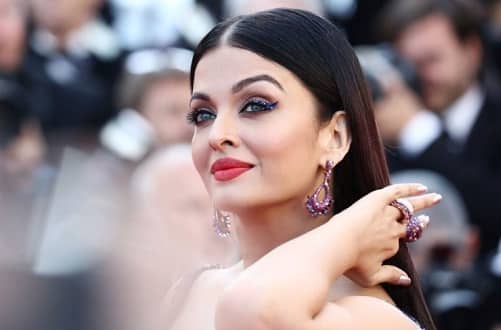 Aishwarya Rai Bachchan is there is almost every list of "Most Beautiful Women" and there is no doubt in it. Getting the crown in 1994 for miss world and doing an impressive performance in a number of Bollywood and Hollywood movies made her receive plenty of awards in the past.
She was also awarded the Padma Shree Award by the Indian government. She has acted in more than forty films in Hindi, English, Telugu, Tamil and Bengali. She started her career with Iruvar and Aur Pyaar Ho Gaya films of Mani Ratnam.
13. Beyoncé Knowles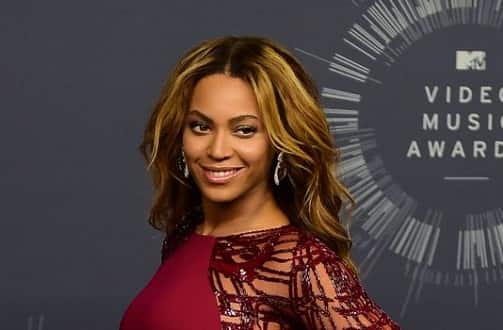 Who can forget the name of popular singer Beyoncé Knowles born on Sept 4, 1981 in Houston, Texas, U.S. she has more than 22 awards and she been nominated for 62 times. She is the most nominated girl and the second most award-winning woman in Grammy's history.
As you listen to her songs then you may know that she is also referred to as Queen B by her fans and she is called the most successful musician around the world due to her achievements. Queen B is married to successful Hip-Hop Artist Jay Z.
14. Gal Gadot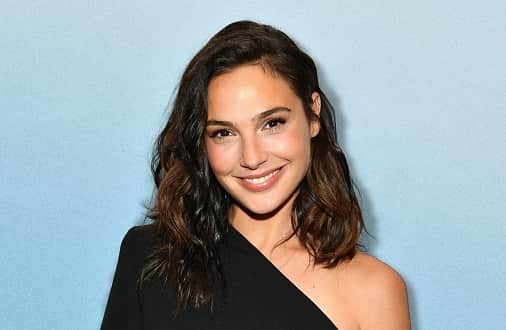 Israel's Popular Actress, Gal Gadot has the 14th position in our list for her stunning looks and a pretty smile. Gal Gadot recently turned 33 on 30th April. She is definitely the real beauty and her acting in the recent movie, Wonder Woman put her in the fame.
Being in the 5th month of pregnancy and performing action was typical but she did a great job during her reshoot of the movie. Her huge success in Wonder Women makes her popular among boys as well as girls. Having said that, we can't forget that she has many other movies with jaw-dropping action to keep everyone feels stoned.
15. Emma Watson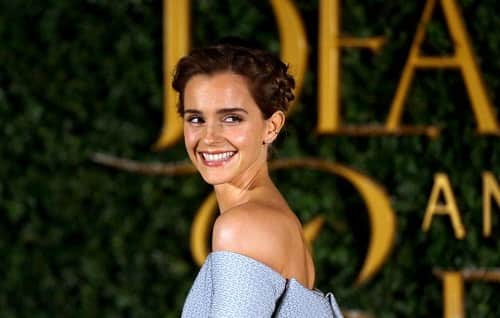 Who can forget the tale of Harry Potter and the popular actor from the movie series, Emma Watson. Born in Paris on April 15, 1990, and started her career with Harry Potter, she is considered as the most talented girl.
She has performed in many other movies like Noah, Perks of Being a Wallflower,and The Beauty and the Beast. Still, we can't forget her great performance in that small age. However, we won't see her in any JK Rowling's tail because she doesn't want to stick with only one movie series.
16. Halle Berry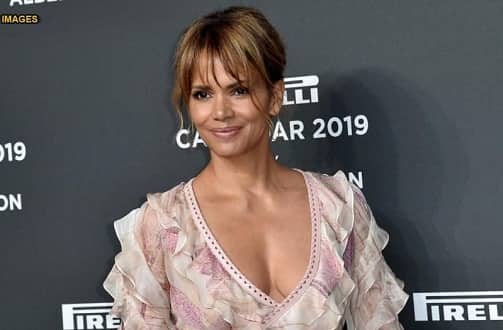 Starting her career as a model and performing in many popular movies make Halle Berry as the well-known girl around the world. Her performance is absolutely stunning and this thing let her achieve the title of being the highest paid actress in Hollywood.
She got Oscar for her leading role in 2002 film, Monster's Ball. She is the only African American women to get this award due to her impressive acting. One last thing, she is the oldest actress in this list as she was born in Cleveland, Ohio, the USA on August 14, 1966.
17. Kat Dennings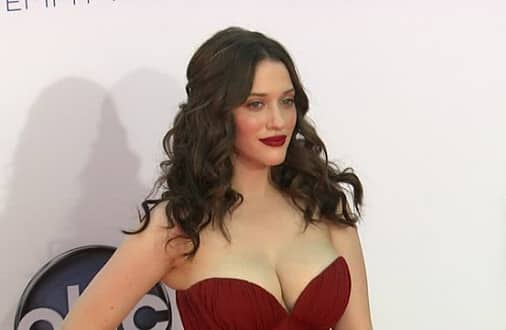 Born on June 13, 1986 in Pennsylvania, United States, Kat Dennings have the 17th position in our list of top 25 most beautiful women in the world 2019. She started acting from her first debut in HBO's Sex and the City.
After that, she performed in plenty of movies which make her the stunning actress. Her popular movies are Big Momma's House 2, 40-Year Old Virgin, Nick and Norah's Infinite Playlist and many more to watch.
18. Mahira Khan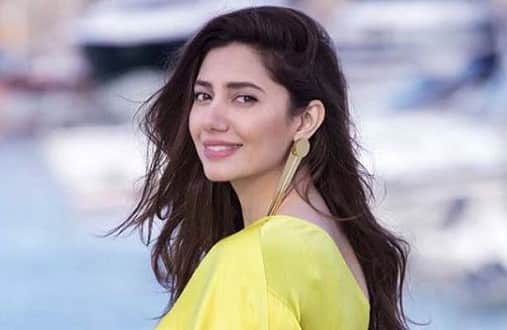 Pakistan is known for beauty and one of their popular actresses is Mahira Khan who started her career as a VJ in 2006. After that, she performed in a TV serial named Humsafar. She started learning and keep on getting better with time.
After spending a couple of of years in the same industry, she moved to the next scale by performing in Shah Rukh Khan's recently launched movie "Raees". She also made debut alongside Atif Aslam and it was a hit romantic movie.
19. Emily Ratajkowski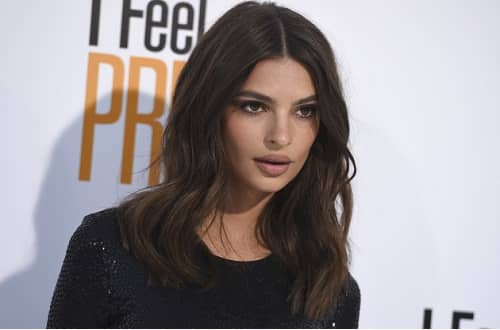 After starting her career at the age of 14, Emily Ratajkowski got the 19th position in our list. Emily born in Westminster, London, England and she made her professional runway which led to the start of her career in the movie industry.
She walked on Paris Fashion runway and she has done the same for the biggest designed around the world. She also did teen print catalog and it increased her popularity in the nick of time that's why is here in this list.
20. Rihanna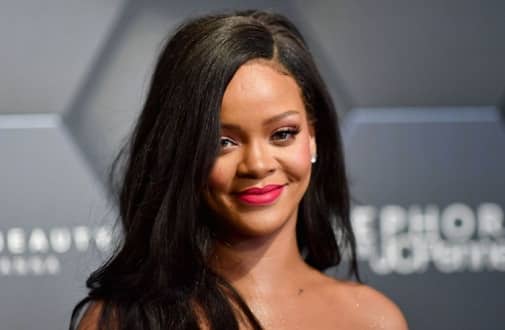 How can we skip the name of popular music artist Rihana when she has such stunning looks, great voice and incredible fan base. She is referred to as Riri and she is called as the most popular celebrities around the world.
She started her career with demo tapes and then she auditioned for Jay-Z at the age of 16. At that time, Jay-Z was the president of Def Jam records. Riri was signed and then her released keep taking her to the next level and made her the most popular girl.
21. Anne Hathaway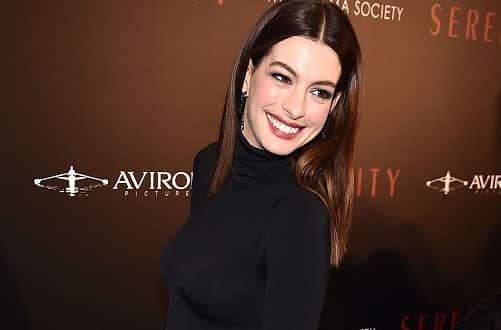 Doing the first major role in The Princess Diaries of Mia Thermopolis, she got the kick start with her acting career. Her recent launched movies like Love and Other Drugs, The Devil Wears Prada, Rachel Getting Married and few other increased the popularity.
Getting praised for her looks, beauty and performance keep her in the list of top 25 most beautiful women in the world 2019. She played the role of Cat-woman in The Dark Knight Rises. You may haven't noticed it but she was Anne Hathaway.
22. Lana Del Rey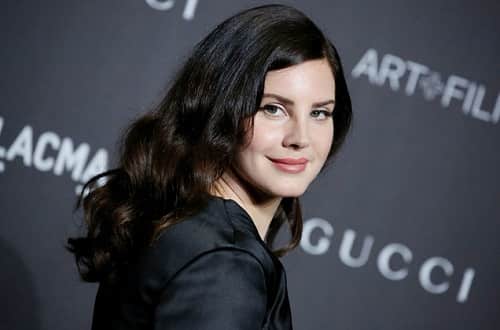 Lana Del Rey, A singer and Songwriter hold the 22nd position due to her popularity and she was named as the most beautiful in the past year also. Her retro vibe, music and unique voice make her as the most popular woman.
Her real name is Elizabeth Woolridge Grant and you can recall the 80s with her name. She did a great performance in songs and she has plenty of retro music to make you fell in love that's why you can check out her songs.
23. Cobie Smulders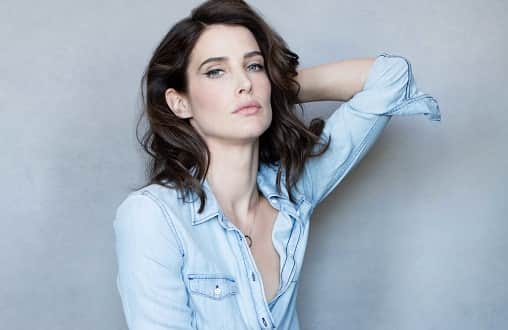 Canada based actress Cobie Smulders is highly known for her television show as Maria Hill in the Marvel Cinematic Universe and How I Met Your Mother. Her fluent accent in French keep her in the hype and she has plenty of awards.
Considering her looks and lovely performance, she is ready to win the hearts. She was well known for her great performance in Canadian shows but now, she has many American serials and a lot more that's why she holds the 23rd position.
24. Mila Kunis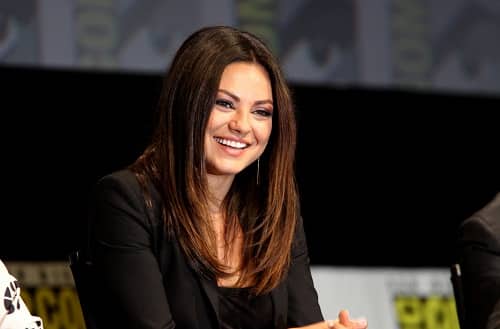 Next in our list is Ukraine girl Mila Kunis from Chernivsti. She was nominated for the golden globe as the best-supporting actress. Even she is from Ukraine but Mila and her family moved to Los Angeles when she was seven years old.
At the age of 15, she did her first major role Jackie Burkhart in a TV show, "That '70s Show". She gave the voice to Meg Griffin in animated series called Family Guy. Her favorite adventure hobbies are a junkie and love sky diving.
25. Sofia Vergara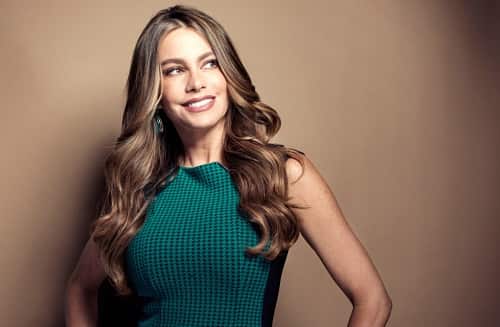 No doubt that Sofia Vergara's beauty stands out of all the women mentioned in this list. Born in Colombia on July 10, 1972, Sofia started her career when a photographer discovered her as she was walking along a Columbian beach.
After that, she got a number of modeling offers which led to her popularity. With tons of modeling offers and doing a couple of movies, she becomes the most influential Latinas in Hollywood for her great roles.
Conclusion
To come up with the list of top 25 most beautiful women in the world 2019, we searched on plenty of reputed sources and focused on their photos, career start, current popularity and the important fact, her looks so we give the right position to each of them.
All these things helped us come up with the list. If you think that we forget the name of any remarkable beauty then let us know by commenting down below.
Santosh Kumar, He is a SEO + Blogger have 12 years of experience in writing tutorial, informative and product reviews topics.