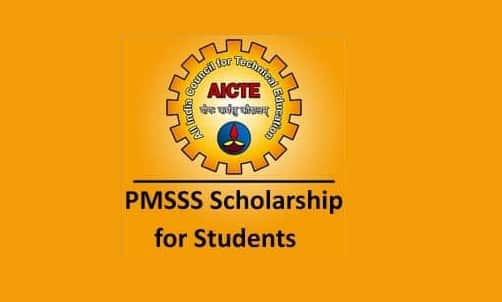 Mostly, the education system of Jammu & Kashmir has been at a huge gap from the education scenario of mainland India. With not even a private university in its hold, over 80% students here had been seen to struggle to excel in the careers of their choice and desire.
In lieu of this, the government of Jammu & Kashmir decided to start a scholarship to encourage and promote the students of J&K to pursue higher and professional education from other states. This is PMSSS.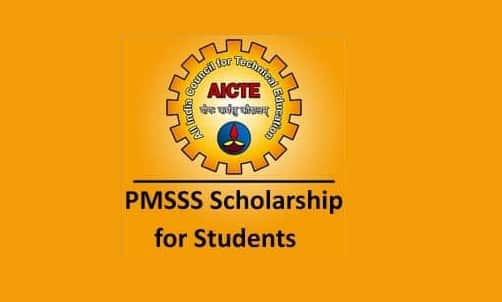 What is PMSSS?
PMSSS or Prime Minister's Special Scholarship Scheme for Students is a very renowned scholarship program. Its students are a part of the pools of some of the most prestigious colleges including Lady Sri Ram College, St. Stephens College, NSIT Delhi, BIT Mesra and Delhi College of Engineering.
Every year crores of rupees are invested through this scholarship program in order to provide meritorious students, the gift of higher education. The amount varies from a few thousands to lakhs of rupees per student depending on the degree, type and level of course. The scholarship takes in five to six thousand students annually. It includes various student expenses including tuition fees, food, travel, books & study materials and accommodation.
Courses Available Under PMSSS
From B.Sc. (Agriculture) to BBA/BCA/B.Sc. (Physiotherapy), from B.A. to B.Com, PMSSS offers a wide variety of courses to choose from. This also includes medical fields, hotel management, architecture, technology, pharmacy and creative.
Eligibility Requirements
There are three main eligibility requirements that a candidate has to fulfil in order to be eligible for PMSSS Scholarship.
1. Qualification
The students who pass and clear class 12th examination are eligible to apply for PMSSS Scholarship Program. The examination must be affiliated to either CBSE or J&K Board. Or, the student must have completed 3 years of class 10th diploma from J&K State Polytechnic.
2. Domicile & Residence
Each student must be a resident of J&K and must carry a Jammu & Kashmir domicile and,
3. Marksheets
(of class 10th and 12th )
4. Identity Proofs
(Aadhaar Card, Address Proof, Photo ID Proof etc.)
5. Scanned Copies
(of recent photograph and signature)
6. Annual Family Income
The annual income of the family of the applicant must be less than or equal to eight lakh rupees.
Fee Structure & Miscellaneous Expenses
PMSSS scholarship offers relief to students from a huge range of expenses including but not limited to tuition fee, hostel & mess fee, library fee, university/college/training fee, books & stationary charges, examination charges etc.
How to Apply for PMSSS?
Follow the below mentioned steps to register for PMSSS Scholarship Program.
Sign-up & Register: Go to the link aicte-jk-scholarship-gov.in, click on Sign-up. Fill up your email ID, phone number and other required details.
Confirm: As you register, you'll receive a confirmation link on your email. Click on confirm to complete the registration.
Login: Login into your account using your email ID and password
Fill Up the Application Form: Enter the details as required, upload necessary documents, upload scanned photograph & signature, and click on 'Submit'.
Print for Verification: Take a printout of all your documents along with the application form. Find out a Facilitation Centre set up by J&K Government nearest to you. The members of the centre will check, verify and stamp your documents for applying in PMSSS Scholarship Program.
Selection Criteria
AICTE sets up its own counselling centres at various points in the state of Jammu & Kashmir. All the registered candidates have to appear for counselling in their respective centres allotted. After verification of documents, interview process and paperwork, the list of shortlisted candidates is released.
Students, in PMSSS are selected on the basis of merit and disbursement upon counseling. A student who has registered but does not appear for counselling shall not be considered for selection in the PMSSS Scholarship Program.
Last Date
The last date of PMSSS application submission generally falls during summers mostly May and June. Exact dates for 2019 are yet to be announces. Stay tuned.
For more information about the scholarship program, you can communicate through AICTE-J&K's official email ID i.e. Jkadmission2018@aicte-india.org.
Santosh Kumar, He is a SEO + Blogger have 12 years of experience in writing tutorial, informative and product reviews topics.