"Handsome" is often used to describe a man who is physically attractive or appealing. There is no doubt that India is one of the country having a number of beautiful faces and physique who have won best titles on various international and worldwide competition. So, we come here today to list the top 30 most handsome men in India being a part of any industry and field.
They have been ranked not only on the basis of popularity but their actual physique, look, and charm they have.
List of Most Handsome Men in India
30. Karan Tacker
He is an Indian television actor and model. The dashing looking Karan Tacker was born in Mumbai; he started his career with modeling assignments such as Nivea Men Cream. Later on he became famous for his role viren vadera from serial Ek Hazaron Mein Meri Behna Hai, Star Plus. According to news source he is dating with Krisyle D'souza but they have not accepted their relationship on screen.
29. Vidyut Jamwal
Next on our list is Vidyut Jaiswal from Kanpur. He is 5 feet and 11 inches tall. In addition to this, Vidyut is addicted to thegym and he has developed a lot of muscle mass with regular workout. The actor has a 45 inches chest along with 18 inches biceps and he worked in movies like Force.
28. Gautam Rode
Gautam Rode is a television actor and a host. He is one of the charming TV personality. He has been a part of many famous TV shows like Saraswatichandra, Maha Kumbh, Ek Rahashya, Ek Kahani and others.He has got avery cute smile with a charming face and slim fit physique. In spite of being 39 years old, he has maintained a fit body. Besides his acting skill, he has also an impressive dancing skill.
27. Varun Dhawan
The next handsome man on our list is Varun Dhawan. He also started his career with Student of the Year and he climbed the stair of the success quite fast. He is the son of David Dhawan and his brother is also a director. There is no doubt about the physic of Varun and he is surely one of the most attractive men in India.
26. Yash
Yash is a popular Kannada film actor who has gained a significant fan following in South India. He is often considered handsome by many of his fans, who admire his rugged looks and masculine personality.
25. Rana Daggubati
Rana is one of the most desirable men due to his massive and perfect shaped body and finely trimmed medium beard in most of his looks. He is basically a south Indian Actor, but he has also been the part of Bollywood Movies like Baby and one upcoming 'The Ghazi Attack'.He has been very famous since the movie 'Bahubali: The Beginning'. He is not only an actor but also a Producer, Photographer, and Video Editor.
24. Aditya Roy Kapoor
He is a Hindi film actor who has been part of various hit movies in supportive roles. Besides that, he has done lead roles in movies like Aashiqui-2, Ok Jaanu. His smile is the best part that makes him one of the handsome guys to pick on this list. He has slim built physique with intoxicating eyes.
23. Allu Arjun
What makes Allu Arjun one of the picks of most handsome men in India? Obviously, his style. He has left many actors behind in terms of style and attitude. He is basically a South Indian Actor with fair complexion and slim fit body. His hair style and angular jaw add more to this handsome look.
22. Tiger Shroff
Tiger is very good looking Hindi movie actor. He has got cute face and very sweet smile which adds more in being handsome. He has as tunning body which perfect shape. He has long hair and slim body. He is a very good dancer and known as an action star.
21. Karan Singh Grover
Karan is a very good looking actor and a model. He has got nice built body with the simple hair style. He has white tone skin and decent height. He was known from the TV serial Dil Mill Gaye and Qubool Hai. Besides serials, he has been a part of Bollywood movies like Alone and Hate Story 3.
20. Akshay Kumar
He is the only fittest actor overtime in Bollywood. He is also known as Khiladi in Bollywood film industry. He is also a Martial artist and he has maintained his physique. He has been the part of hundreds of movies in Bollywood.
19. Suriya
His real name is Saravanan Sivakumar. He is one of the fittest actors in Tamil Cinema. He has been the part of various super hit south Indian movies including Singham and Singham Returns. His signature style has been his beard which gives him a dashing look.
18. Siddharth Malhotra
Siddharth Malhotra also doesn't need any introduction. This actor is 6 feet 1 inch tall and in addition to this, he has a biceps size of 16 inches which is complemented by 42inches of thechest. The first movie he worked in was Student of the Year and since then he delivered many hit movies. As per the rumors, he is in arelationship with Alia Bhatt.
17. Arjun Rampal
Arjun Rampal is one of the famous celebrities in Bollywood and he has delivered hit movies like Rock On and Rock On II. He has huge biceps of 15 inches and he has achest size of 43 inches. The actor has a high fitness level even though, he is 44 years old. Arjun is surely one of the most handsome men in the Bollywood and his wife is really lucky to have him.
16. Shaheer Sheikh
Shaheer was a lawyer by profession, but he turned to a television actor and a model later. His charming personality and role in 'Kya Mast Hai Life' and 'Navya' made him very popular. He has a very cute smile and long hair. He is tall and has a white He belongs to Jammu and Kashmir.
15. Mahesh Babu
He is a very charming personality of Telugu cinema. He is also one of the most handsome men in South Asia. He has a slim body, tall height, and a very intoxicating eye. He is not only an actor but he is also a producer, philanthropist, and media personality. He has played as a lead role in most of the movies.
14. Mohit Raina
Most of we know Mohit as the 'God Shiva' in the Hindi TV serial 'Devo Ka Dev Mahadev'. His outstanding performance in the serial has made lots of viewers inclined to be his fan. Very well groomed body, cute smile with dimples and tall height makes him one of the most handsome men in India.
13. Karan Kundra
He is the television personality, actor, and a model. He has been a part of various TV reality shows like Roadies. What makes him most handsome are his eyes which are very intoxicating, his hairstyle, smile and tall height. He is also one of the best anchors of different TV shows including Gumraah.
12. John Abraham
We all know John for his bodybuilding, fitness, and stunning physique. He is one of the great actors in Bollywood film industry. His cute smile with dimples makes thousands of fans fall for him. His rough and rigid personality is really appreciated and he is now one of the most handsome men in India.
11. Ranveer Singh
Ranveer is said to be the lover boy of Bollywood film industry who has ruled the heart of millions of girls. He has the broad physique and tall body. His smile is killer which definitely makes him more charming. He has played as a lead actor in 'Ram-Leela', 'Bajirao Mastani', 'Band Baja Baarat' and much more which are the great blockbuster.
10. Virat Kohli
Virat Kohli is one of the best cricketers that Indian Cricket team could have. He is currently the captain of Indian National Cricket Team. He is best known for being the fittest player as he has maintained his body very well. His appearance with the beard is loved by many fans making him one of the most handsome men in India.
9. Shahrukh Khan
We all know Shahrukh Khan not only for his acting and movies but as the most romantic icon of Bollywood film industry. His decent hairstyle with acute smile with a dimple makes him look charming even in his 50s age. He has given 100s of blockbuster movies and he has made millions of fans following which makes him one of the most handsome men in India.
8. Shahid Kapoor
He is one of the most handsome looking actors in Bollywood right now. He has admired many times for his difficult roles in movies.
7. Ranbir Kapoor
Ranbir Kapoor is an actor of Bollywood film industry. He is known as a very cute and lovely boy of Indian Film Industry. He has given many hit movies including Rockstar and Barfi. He has got a tall body with, fair white tone and a nice.
6. Vivian Dsena
He is a television actor, first appeared in Star One channel serial Pyaar Ki Ye Ek Kahaani. He is one of the handsome hunk tv celebrities.
5. Barun Sobti
Barun Sobti is a popular Indian television and film actor who is admired by many for his good looks and charming personality. He is often considered one of the most handsome men in the Indian entertainment industry.
4. Salman Khan
Everyone knows who is Salman Khan. No doubt that he is the most handsome personality and actor in Bollywood. His every style is appreciated and liked by millions of people. He has got one of the best physiques of all time. He has given 100s of blockbuster movies in his career.
3. Kartik Aaryan
Kartik Aaryan is a Bollywood actor who has gained popularity in recent years for his acting skills and charming personality. Many people in India consider him to be handsome, and he has been featured in several lists of the most attractive men in Bollywood. He is known for his youthful looks, charming smile, and a well-toned physique. However, it's important to remember that opinions on physical attractiveness can vary from person to person, and what one person finds attractive may not necessarily be the same for another.
2. Prabhas
Prabhas is an actor who proved that you do not need to work on big budget movies to be successful. His introduction is not at all required as you might be knowing that he worked in Bahubali Series. You would have seen him fighting in the movie and you surely don't need any confirmation about how handsome and humble he is.
1. Hrithik Roshan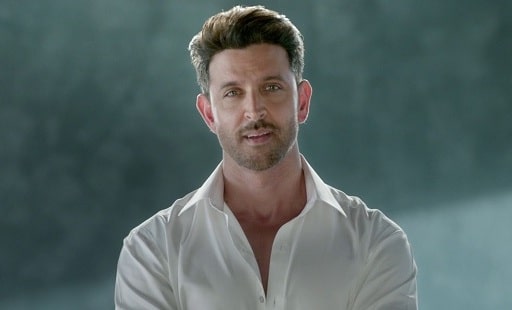 Hrithik is the finest actor in Bollywood. His acting and dancing skills are unmatchable. Besides that, he has one of the best-looking body. His tall body, long hair style, hazel green eye color and killer smile makes him the top ranked among the most handsome men India.
These were the top picks of most handsome man in India from different categories and fields. Though the choice differs from a different person but you can't deny the fact that they definitely belong to this category.
Santosh Kumar, He is a SEO + Blogger have 12 years of experience in writing tutorial, informative and product reviews topics.