The first thing that a person would think of when buying furniture is Laminate. Here, we are going to tell you about top manufacturing brands in India that provide exclusive and a broad range of decorative veneers and laminates in standard thickness and size.
These brands are chosen to keep in mind their extensive network of retailers and distributors in the Indian market that has an ability to offer desired laminates at any part of the world.
What is Laminate and its applications?
Before we proceed with the top laminate brands, let us know what a laminate is. It is a wooden product that is used as overlays on wood-based furniture. Laminate beautifies the appearance of your house.
Due to its enhanced durability, it is quite easy to maintain. Decorative laminates are brittle and hard sheets that have a thickness of nearly 1 mm. They are mostly used as laminated wood panels, table tops, other kinds of wooden furniture.
Decorative laminates are generally classified as low-pressure laminates, edge banding, and high-pressure laminates. Depending on the needs of the end-user, the entire market of laminates is categorized into four different segments such as flooring, furniture, cabinets, and store fixtures.
Decorative Laminates are commonly used by people due to their artificially created surfaces. They come in a broad range of patterns, textures, and colors to choose from. Based on the type of surface finishing, the look of these laminates is considered to be an important aspect to decorate as well as safeguard wooden furniture.
List of the best laminate brands in India
1. GreenPly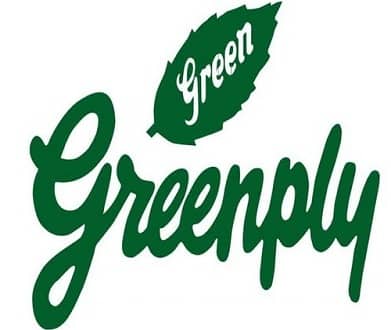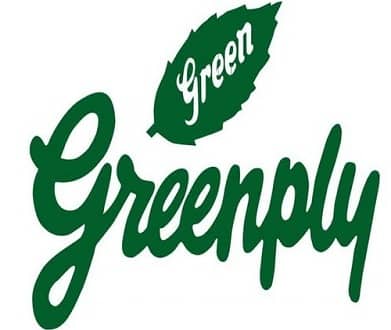 GreenPly has been ranked among the top 3 manufacturers of laminates with a capacity of around 12.2 mn laminate sheets per year.The firm is mainly into making plywood of varying grades, particle boards, decorative laminates, wood veneers, and medium density fiber boards. GreenPly Industries Ltd. is a recognized multi-national firm based in India. This company has around 2500 employees with a network of more than 12000 distributors and dealers.
GreenPly is twenty-four years old company in India. Besides decorative laminates, this company also manufactures decorative veneer, block board, plywood, MDF and laminate flooring too. Laminates produced by GreenPly firm are sold in the Indian market under the brand of "GreenLam Laminates".
The manufacturing units of this company are located at Nalagarh in Himachal Pradesh and Behror in Rajasthan. Some of the features of its Laminate collection are as follows:
HPL
Reflection
HD Gloss
Antistatic
Unicore
Fire Retardant
The different types of laminates produced are:
Anti-fingerprint
Stone
Retro
Matt
Super Gloss
Suede
Laminate sheets produced by this company has a thickness of 0.7 millimeters, 1 millimeter, 1.5 millimeters. They are made in different sizes such as 4'x8′, 3'x7′, 4'x10′, 5'x12′
2. Sunmica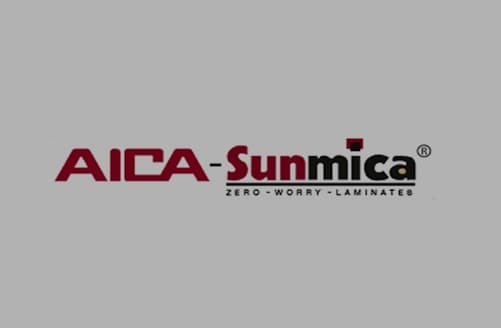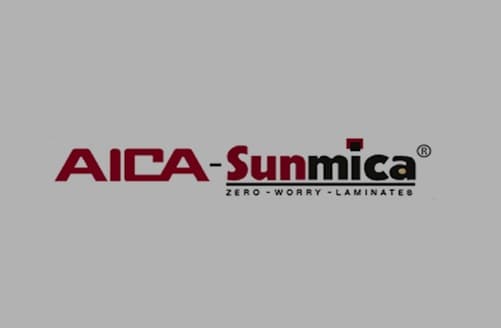 Sunmica is a leading brand in the entire Indian Laminate Industry. Most of the people relate furniture with Sunmica as they do not know that Sunmica is not a laminate, it is a popular brand that manufactures laminate.  Due to this reason, this brand has got so much popularity that it has become a household name.
Sunmica has got the highest brand recognition among Indian customers. AICA Laminates India Pvt Ltd. got established in the year 2011.The decorative laminate sheets manufactured by this company are used in the form of an overlay on wooden furniture.
Before November 2011, the business division of Sunmica was a division of the popular Wadia group, Bombay Burmah Trading firm.
In the year 2011, Sunmica got acquired by a Japanese firm "AICA" that manufactures as well as markets several types of building materials that include laminates. The manufacturing unit of Sunmica laminate company is located at Rudrapur that lies in the northern region of Uttaranchal.
3. Formica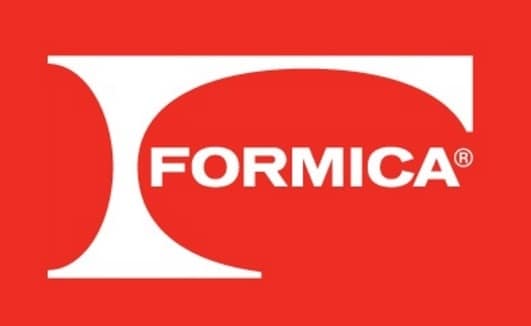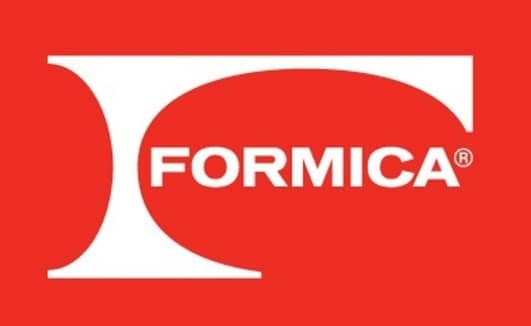 Formica International is a US-based firm that takes pride to have invented this product for the first time at "Westinghouse Electric Corporation" located in the U.S. in the year 1912. This company is now owned by the New Zealand based firm "Fletcher Building Products Ltd." Fletcher has a main laminate producing unit at Ahmedabad, Gujarat, India.
Formica has entered in the Indian market recently. This brand provides designed surfacing solutions both for commercial as well as residential customers all over the world. This company is also the largest manufacturer of world-class high-pressure laminates.
"Formica International" is a US-based firm that began its operations from the US and, then spread it to entire Asia and Europe. Till date, this company has successfully delivered its services in India for nearly 10+ years.
4. CenturyPly


CenturyPly is the 1st"ISO 9002" certified firm in India.This company also sells ready to use furniture via Nesta retail outlets. CenturyPly is an established company that has been operating for the last thirty years. It manufactures decorative laminates and plywood that also comprise of furniture stores under the brand 'Nesta'.CenturyPly is the first Indian firm to launch Borer-Proof plywood in 1997.
Century Plyboards Ltd. has its manufacturing factories in Guwahati, Chennai,Karnal, Kandla, Burma, and Kolkata.It has recently launched VENLAM that implies Veneer Laminate, that is made using layers of permeated Kraft paper and decorative face veneer. The thickness of laminates manufactured by CenturyPly ranges between 1 MM and 0.8 MM
The entire product range of Century Product is:
Lookbook 1 MM
Starline 0.8 MM
Monocore
Specialty Laminates
The different types of laminates offered are:
Abstracts
Solid
HD Laminates
Woodgrains
Textures
Magnetic
Fire Retardant
5. Merino laminates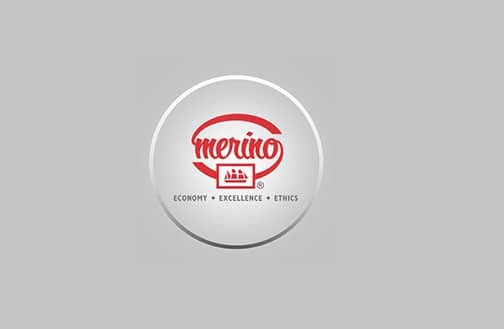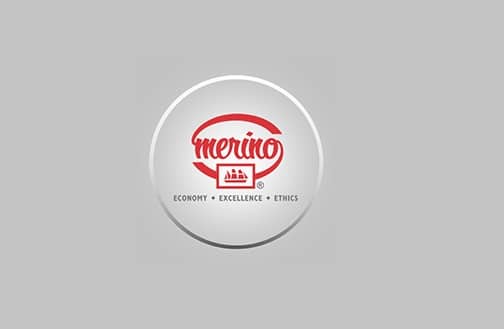 Merino Laminates is the leading manufacturer as well as exporter of world-class plywood, and decorative laminates mainly for interiors of a house. HPL (High-pressure decorative laminates) also got added to the product portfolio when the firm set-up its laminate manufacturing plants at Hapur and Rohad.
Merino is ranked as the 3rd largest manufacturing firm of decorative laminates worldwide. The "Merino Laminates" firm began its operations in the year 1981 as the "Merino Group". It extended its operations to laminates manufacturing. Merino Laminates export its superior quality products to sixty countries all across the world and employs three thousand people across 3 manufacturing locations. It has nineteen offices in different cities in India.
6. Durian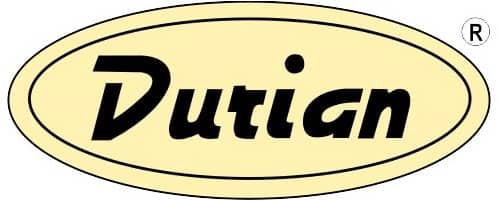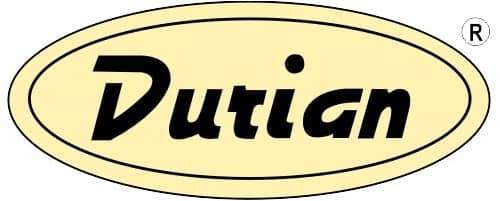 On 1st Feb 2006, Durian began its exemplary unit for the manufacture of decorative high-pressure laminates.This firm is widely known for its exceptional artistry, unyielding passion and unsurpassed quality for excellence. In addition to Decorative HPL (High-Pressure Laminates), Durian firm has a highly efficient chemical plant that produces resins used in the laminate manufacturing process.
Durian is also popular for the production of Abrasion Resistant Laminates, Metal Foil Laminates, Chalk Board Laminates, Digital Printed Laminates, Post Forming Laminates, Door Skins, and Screen Printed Laminates.Their unit is equipped with specialized chemical plant, that manufactures resins. These resins are used in the laminate production.
7. Sundek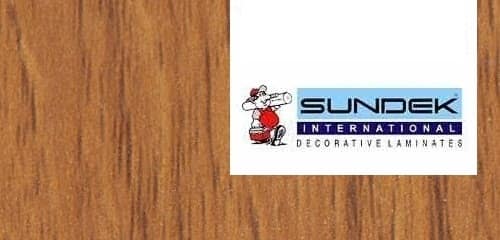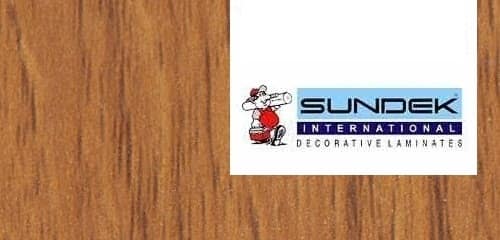 Sundek is recognized as the pioneer brand in HPL or High-Pressure Decorative Laminates in India. It started its operations in India in 1987. Sundek provides an impeccable production unit that lies 45 km away in village Rajpur. This factory has got advanced and ultra-modern imported machines and world-class technical practices from all across the globe.
8. Signature Laminates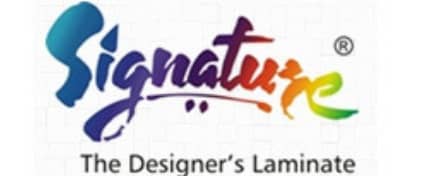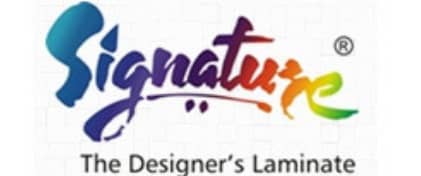 Signature is a popular Indian brand that manufactures decorative laminates. 40% of its production is exported to different parts of the world.Colour plus Laminates is another remarkable brand under the brand of "Signature Laminates Pvt. Ltd". It was launched in the year 2004 with an aim to cover the domestic market.
Some of the signature product range are:
Decorative Laminates
Pos-Forming Laminates
Colour Core Laminates
Door Laminates
Compact Laminates
Scratch Resistant Laminates
Anti-Static Laminates
UV Proof Exterior Clad Panels
Fire Retardant Laminates
Some of the top products manufactured by this firm are
Solids
Cork Designs
Woods and Abstracts
Texture
Stone
9. Virgo laminates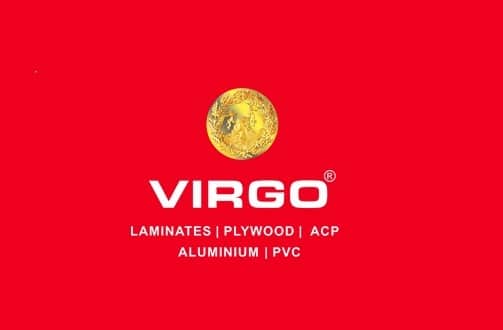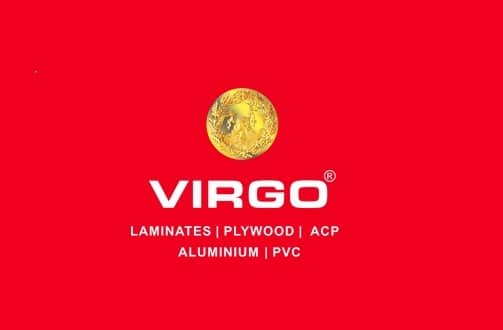 Virgo laminates is a renowned brand in decorative laminates. This company began its laminate manufacturing facility in 2000 that has more than a million sq. ft of manufacturing space.
The Virgo Group of firms occupies a key presence in the field of veneers, plywood, decorative laminates and particle board market in India. With a workforce of more than 1000 employees, Virgo laminates is a highly recognized firm known for its remarkable market presence in several countries all over the globe.
10. Royale Touche Laminates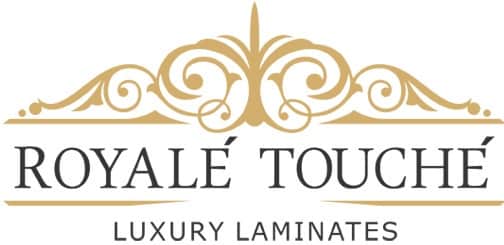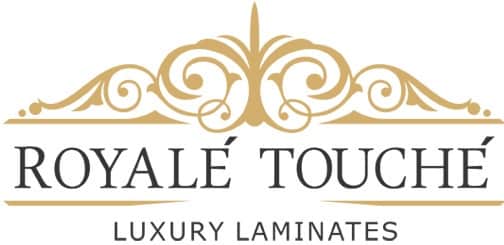 Royale touche is luxury laminate brand that began its operation in India in the year 1978 in Gujarat. "Royal touche" is a well-known group of companies such as Royal Bond "Adhesive", Royale Touche "Vitrified Tiles", Royal Decor "Luxury Furniture" and Royale Touche "Laminates".This company produces luxury laminates that show a superior level of compact and high-pressure laminates of around 1 millimeter, 1.25 millimeter, and 2-millimeter thickness.
The vast product range of Royale Touche Laminates comprise of:
Plain Colours
Wood grain
Abstract
HD prints
Wood grain horizontal
Digital Design
Below is their product series:
iMark Series
iKids
Crystal 850
Compact
Super Exclusive
Xterior Compact Laminate
With so many brands available in the market, buying a good quality laminate becoming a daunting task. Specialization in decorative laminates, an extensive range of network, and their world-class quality makes all of the above-listed brands a good option to consider when buying a laminate.