The IT Infrastructure Library (in short, ITIL) is a framework for IT service management that aids enterprises in streamlining service delivery operations. It's worth noting that according to PayScale, the average income for an ITIL-trained director is $126,000. IT directors with ITIL abilities earn 19 percent more, making it the second-highest paying role after team leadership, which commonly earns a 21 percent raise.
ITIL certifications vary from Foundation to Master, and the ITIL Foundation certificate is the first level of the ITIL Qualification Scheme. One of the most well-known qualifications for IT service management experts is ITIL 4 Foundation.
In addition, you should be aware that obtaining one of these will be highly challenging, and it will be more difficult if you are a working professional. Because of this, it won't be easy to find the time to prepare for the ITIL exam.
What is ITIL 4? – Know more details:
AXELOS owns the ITIL framework, and ITIL 4 is the newest version. In 2007, ITIL v3 was released as a replacement for the previous version. Until now, there has only been a minor upgrade (in 2011). Indeed, the world had evolved, and ITIL4 was released in January 2019.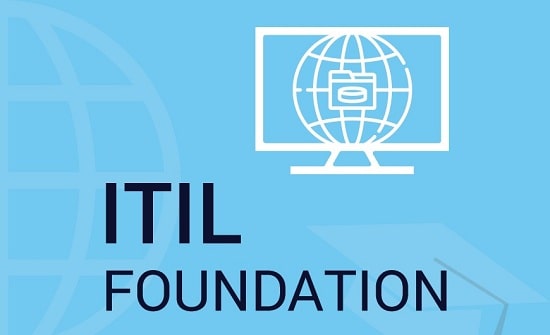 ITIL 4 Foundation exam information
The ITIL 4 exam consists of 40 multiple-choice questions with four response possibilities.
There is always just one correct option.
The passing percentage is 65%, which equates to at least 26 correct responses out of 40
There are also no trick questions. However, some may contain the term "NOT," which can easily mislead.
You have around 1 hour to complete the exam.
The exam is a "closed book," meaning that no materials, notes, slides, or other items are permitted.
Fundamental principles of ITIL 4
Taking an ITIL training course can help organizations learn how to plan and manage IT services more effectively. Using them can help an organization manage dynamics, focus on and choose improvement opportunities, and help an association embrace ITIL ideas and tailor them to their specific situations. You may recognize the ITIL Practitioner fundamental values if you've taken the ITIL Practitioner course; however, they've been updated and enlarged for the ITIL MPT (Managing Professional Transition) bridging course.
These fundamental values should not be treated independently; you must consider each one during your ITIL foundation exam to make a choice. You could even print them on a large sheet of paper and adhere them to the walls of your conference room.
A greater emphasis on creating value: A business must plan all elements of its operations, whether explicitly or implicitly, to deliver more value to its partners. The service consumers are the most important of these partners.
Begin where you are: Avoid starting without planning and constructing anything new without considering what is already available. Typically, there is an unusual arrangement for reusing current administrations, measurements, initiatives, duties, and individuals.
Iteratively progress with input: Aim to avoid doing everything at once if you can help it. Organize tasks into manageable segments that may be completed when it is most convenient for you. An ITIL v4 certification training online explains how to use input before, during, and after each emphasis to ensure that activities are exciting and appropriate, regardless of whether conditions alter.
Collaborate and advance perceptibility: Collaboration across boundaries resulted in more superior outcomes in purchasing, more relevant to aims, and a higher possibility of long-term achievement. The ITIL training courses explicitly state that work and results should be transparent, avoid concealed planning, and share data to the greatest extent possible.
Be thorough in your thinking and efforts: Except if the association undermines the service as a whole, not just on its portions, the results will be long-lived. Results are presented to clients through legitimate service and data reconciliation, innovation, association, individuals, practices, accomplices, and arrangements, all of which should be composed to provide some motivation.
Maintain a viable and simple design: ITIL foundation training teaches participants how to apply the fundamental steps required to accomplish a task. Dispose of anything that does not contribute to esteem creation. Create appropriate structures that communicate outcomes using result-based deduction.
Enhance and automate the process: First, you should improve your work by eliminating errors and inconsistencies.
Essential and special tips for you to pass the exam easily
Because the amount of information above might be somewhat daunting, so read the following most crucial exam study advice.
Look out for words like "best," "not," "correct," or "incorrect" when reading the question. They have the potential to be game-changers, so don't gloss over it!
While time management is critical, there is no reason to rush. You have 60 minutes plus 15 minutes (if you are not a native English speaker), or nearly two minutes for each question.
Answer the simple questions first. The more difficult ones are not worth your attention. Keep an eye out for them later.
Try to eliminate all incorrect answers if you don't have the correct one handy.
Every question must have a response. Don't let anything go by without responding, even if you don't have a clue about the correct answer. However, there is a 25% possibility that you are right, and you will not be penalized for it.
When answering the questions, don't try to draw on your personal or professional experiences. This exam focuses not on "how we do things at our workplace," but instead on "how ITIL 4 expects it to be done."
Please read the notes in the student workbook, as many questions will be based on them.
The two practice examinations included in the ITIL 4 Foundation textbook can be a helpful study tool.
Wrapping up
Thus, this concludes our discussion of how to pass the ITIL Foundation on the first attempt. All you need to do is remain committed and confident. It's a little challenging but not impossible to accomplish. Using the methods above, you should be able to complete the task on the first attempt.
Santosh Kumar, He is a SEO + Blogger have 12 years of experience in writing tutorial, informative and product reviews topics.