Various tactics are designed to enhance your chances of triumph in Ludo betting. We unveil a collection of invaluable tips and tricks that will empower you to ace the game of Ludo in the online realm. Also, know how online ludo betting has become a formidable force in the virtual world of Ludo.
Online Ludo
Ludo, one of the best casino games, has been cherished for generations. With its charm and strategic gameplay, mastering Ludo has become a coveted goal for many online gaming enthusiasts.
It is a board game usually played between 2 to 4 players.
The objective of this game is to take all four of your pawns to the centre of the board before the opponents.
Exciting winnings await each game.
Online ludo has brought the same emotion and excitement as the classic board game.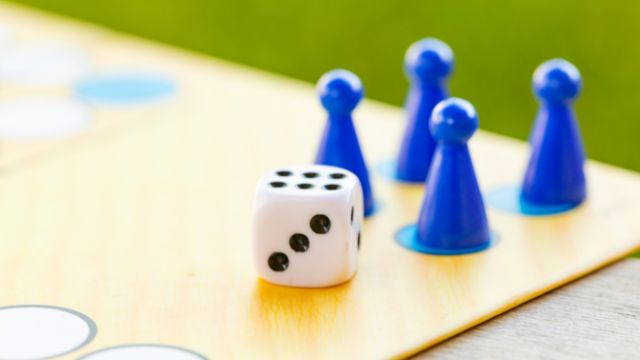 Top Ludo Betting Strategies

Mastering the popular board game of Ludo requires a combination of strategic thinking and planning. A solid set of winning tips and tricks can significantly enhance your chances of winning.
This section will explore top Ludo strategies to help you dominate the Ludo board and outmaneuver your opponents. So, gather your dice, assemble your pawns, and get ready to level up your online Ludo betting skills.
Get all the Pawns Out Early
It is one of the essential tips in Ludo. Get all your pawns out at the earliest. A pawn can be taken out when one has rolled a six.
Keep Moving all the Pawns
You have to focus on all the pawns and move them strategically. Check your opponent's pawns and consider the best approach to reach your goals. Also, look for opportunities to block your opponent's moves potentially. If an opponent consistently targets your pawns, consider changing your route or placing your pawns in safer positions.
Attack Your Opponents' Pawns
Cutting your opponents' pawns is one of the finest attacking moves in Ludo. It means that the pawn will have to start from the beginning. However, you cannot cut your opponents' pawns when placed in the safe zone or the respective finishing areas.
Plan Ahead
Take time to analyze the board and plan your moves accordingly. Anticipate the possible outcomes of each move. A solid plan can give you a significant advantage. You should also know where all your pawns are on the table and keep all the pawns at a safe distance from your opponents' pawns, at least seven spaces away.
Hone your Skills
Ludo is a game of skills, and just like any other game of skill, it needs practice. You can play demo games to elevate your skills and then move on to the real money game.
The convenience of playing the game has made it more engaging. Playing and winning has never been this easier.
Why is Online Ludo Popular?
Ludo has been a popular game among people of all ages. With the threat of Covid restricting social interactions, the virtual version of Ludo picked up the pace. It was an instant hit and continues bringing excitement and rewards to millions worldwide.
Let us look at a few reasons why Ludo continues to create headlines in the online gaming world:
The game is easy to play, and the objective is crystal clear when you glance at the Ludo board.
Taking your pawns home is an exciting feeling. Fighting your opponents and moving the final pawn home brings plenty of joy.
Developing innovative strategies is another exciting element while playing online Ludo. E.g., to attack your opponent's pawns and ensure a safe passage for your pawn.
The excitement of playing and winning Ludo is unmatched, and the board game will remain one of the most nostalgic games.
Concluding Thoughts

Ludo is a popular board game that is fun and keeps players immersed. It is a game of skills, and players must stay on their toes while playing it. Play Ludo smartly using the tips mentioned above and become a Ludo pro.
Santosh Kumar, He is a SEO + Blogger have 12 years of experience in writing tutorial, informative and product reviews topics.