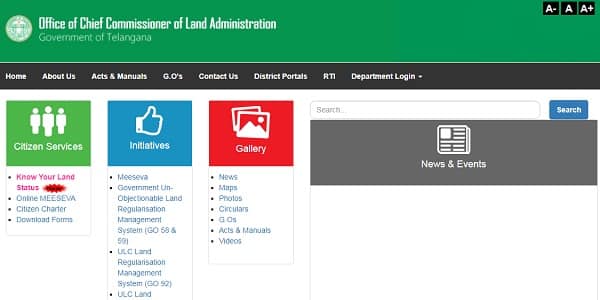 Telangana is one of the youngest states in India and it was formed just a couple of years ago after the partition of Andhra Pradesh. Telangana has an added advantage over its parent state and this advantage is the presence of Hyderabad in the geographical boundaries of the state. Hyderabad is not just a popular tourist place but it is also a place where you will be able to find multinational companies and world-class education institute. There are several other cities and towns in Telangana which serve as the epic centre of growth. Probably, this is the right time to purchase land in Telangana as you can reap multi-fold benefits in upcoming years.
You would have come across the news of fraud in real estate deal so while you are investing money in Telangana, how can you really avoid this? Well, the answer is quite simple and you can avoid an investment from going bad by check the details of the transaction. Now, your question would be that how can you do it? The answer is that you can verify the land deals by simply checking the land records of the property that you are interested in. The land records are now made available online for the people so that they can be checked easily and quickly.
Advantages of Checking Land Records
There are only and only advantages of checking the land records in any city that you are planning to purchase the land in. Before we tell you about the advantages, you must know that the service is absolutely free for people. These land records can be used to verify the details of the land that are shared by the present owner. This way, you will know that the details that are provided to you are correct. There are times when people have bought the disputed property and land records can also help you in checking if there is a case going against the property that you are interested in. With all these benefits, we are sure that you wish to check the land records so below are the steps for the same.
Steps to Check Land Records in Telangana

You can follow the steps listed below to check all the details.
The link to the website that you can use to check the land records in Telangana is http://ccla.telangana.gov.in/Welcome.do. This website was commissioned recently and it provides with the required facilities.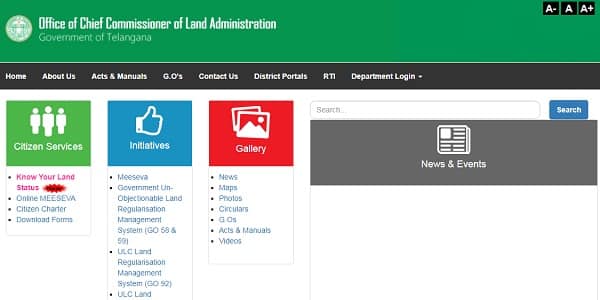 Once you are on the page, you need to click on Know Your Land Status which falls under Citizen Services. This will take you to a new page where you can avail various land-related
On this page, click on Pahani & Record of Right. Again, you will find yourself on a new page where you need to enter the details about the property.
Enter the name of the district, Division, Mandal, Village and select the search criteria. Input a value in the search criteria and click on get details.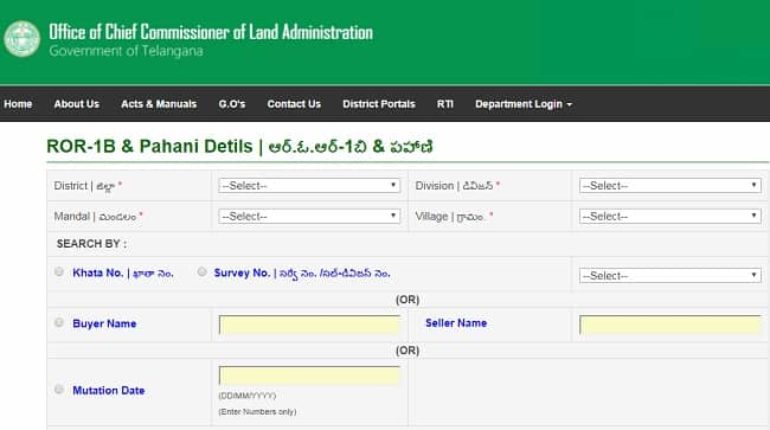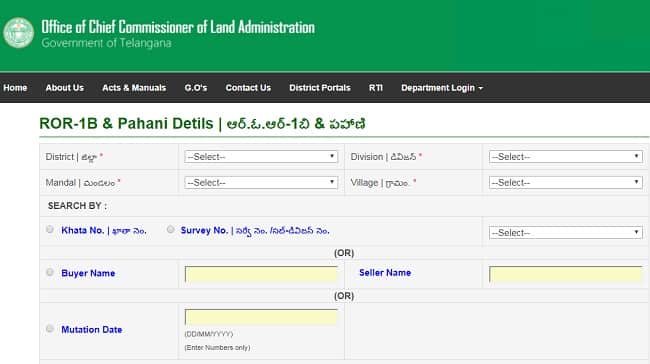 A pop-up will now appear on the screen which will display the land records in PDF format.
What are Other Services Offered?
There are many other services which are offered by http://ccla.telangana.gov.in/Welcome.do website. You can create an account on the website and login to citizen services which will then help you in fetching more details and availing more services. If you need any type of form then you can also find a lot of different forms on this website. You can download the form as per your need. Apart from this, the website shares information about acts and laws. You can even file an RTI using this portal.
In terms of land details, you can check the maps of the plot and you can also check land transaction details. Apart from this, you can check the details of property tax, revenue court case and civil court case.
Bottom Line
This was all the possible information about checking the land records in Telangana. Bookmark this link and bookmark the website that is used to avail all these services. You can also go ahead and share these details with your friend or family who are planning to purchase property in Telangana.
Santosh Kumar, He is a SEO + Blogger have 12 years of experience in writing tutorial, informative and product reviews topics.