Mother's Day is a lovely time for honoring mothers and showering them with love and appreciation for all they do. Well, if you are looking for gifting options, flowers are a classic and eternal gift that can convey many emotions, including love, admiration, and appreciation. There is a compelling reason why flowers are gifted on Mother's Day.
Quite naturally, you need the best Mother's Day Flower Delivery to send beautiful, attractive, and fresh blooms to your Mother. Here's a quick look at how the gifting tradition on Mother's day began and what options you can get while choosing flowers.
How Did the Custom Begin?
Having flowers for Mother's Day dates way back to ancient civilizations. In those days, beautiful flowers were seen as symbols of spring and fertility. The Greeks and Romans celebrated their goddesses of motherhood with flowers and offerings, and the Christian church later incorporated these ethics into the Mothering Sunday celebration.
Way later, around the 20th century, Mother's Day became a holiday in the States, and the custom of bringing gifts began. Due to their beauty, flowers rank among the most popular Mother's Day gifts. They are a straightforward yet potent method of expressing gratitude and love to the people you cherish. Flowers may also make any space more cheerful and make everyone smile.
But selecting the perfect flowers to send for Mother's Day can be challenging given the abundance of options available. You need to know about the most crucial factors and the type of flowers to choose.
What Flower to Choose?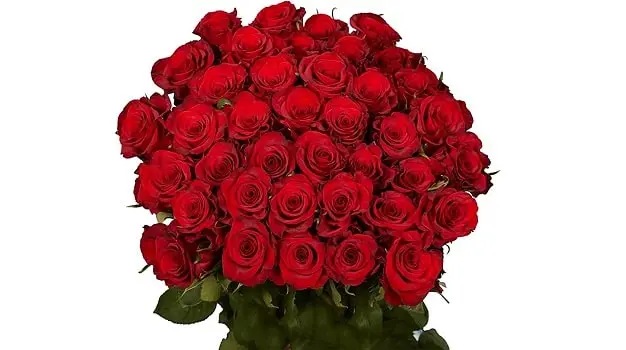 The Rose is the most popular Mother's Day flower. Roses are eternal and elegant, and they come in various colors that can convey various messages. For example, red roses symbolize love and passion, while pink roses represent gratitude and admiration.
White roses represent innocence and purity, while yellow roses symbolize friendship and joy. A bunch of roses is always a good choice for Mother's Day, as mothers are our friend, companions, and the most special person in our lives.
Another favorite flower for Mother's Day is the tulip. Tulips are simple yet cute, and they come in various colors too. Pink and purple tulips are favorite choices for Mother's Day, as they represent love and appreciation. Yellow and white tulips can also be excellent choices, representing friendship and innocence. Consider giving a bouquet of mixed flowers as a gift if you want something more unique. A bouquet of mixed flowers can be customized to fit your mother's personality and preferences.
If you are looking for a professional flower delivery service, Bloomsybox has become a stand-out favorite of people for the variety of flowers they have, including all the popular ones. From the people who love houseplants to the ones looking to give an aesthetic touch to their homes, BloomsyBox has gone on to become their favorite destination.
Where to Get the Flowers?
There are numerous alternatives available for Mother's Day flower delivery. You can place an online flower purchase and get them delivered to your doorstep. If you want to surprise your mother with a special package or live far away from her, getting the flower delivered can be a great thing to do.
Choose the most popular site to get beautiful blooms, because you may handpick the flowers and create a unique arrangement.
It's best to find out your mother's preference, though. Giving her the flower that will make her happy is just appropriate. You can also get customized options to surprise her!
Concluding Note
It has long been customary to give flowers on Mother's Day. Flowers are a lovely and meaningful way to show your mother how much you appreciate and love her. Your mother will undoubtedly like the gift, whether you choose roses, tulips, or any other flower. And with so many Mother's Day flower delivery options, it's simpler than ever to delight your mother with a gorgeous bouquet. So, check out the top stores offering the most beautiful collection of flowers and get a bouquet for your mum today!
Santosh Kumar, He is a SEO + Blogger have 12 years of experience in writing tutorial, informative and product reviews topics.