Today's digital era is like a sprawling, pixelated landscape that's continuously shifting, and boy, does it wield some serious influence over our global community. You'd be hard-pressed to find a place where this rings truer than in India. Bursting at the seams with creative energy, innovation, and a cultural heritage that's richer than a Bollywood drama, India's media scene is a force to be reckoned with. Indian media companies haven't just carved out their own narrative; they're making waves on the international stage too. As we ride the wave into 2023, it's about time we gave a nod to those who are leading the pack, shaping how we see the world, and reaching out to millions.
So, grab a cup of chai, and let's take a trip into the beating heart of India's media industry. We're putting a spotlight on the top 10 media companies that are blazing trails and setting the bar sky-high. Think of them as the heavy hitters of communication, the masterminds behind the most compelling stories, and the trailblazers shifting how we gobble up media in India. So let's get down to it then.
List of Top Media Companies In India
1. PVR Cinemas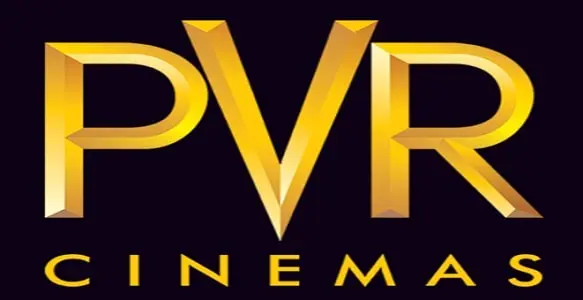 PVR Cinemas, an entertainment giant, is kicking it out of the park from Gurgaon, India. It's like the king of movie houses with more than 530 screens splashed across about 120 spots in around 47 cities. Remember the thrill of first-time multiplex cinema in India? All thanks to PVR, who lit up the first screen in Saket, New Delhi, back in 1997. They've also got a soft spot, running a proactive CSR wing and bringing us cool stuff like the PVR Gold Screen in Bengaluru's Forum Mall. Last year, they teamed up with the French theatre company, Ice Theatres, to jazz up our movie experiences. To top it off, they joined hands with the much-awaited film, RRR, in October 2021.
2. Zee Entertainment Enterprises Limited
Zee Entertainment Enterprises, a media hotshot, has its fingers in all kinds of pies, television, print, film, and even mobile content. Operating 45 channels worldwide, Zee knows how to keep audiences of all tastes glued. Born as Zee Telefilms in 1991, it got a facelift in 2006 and strutted out as Zee Entertainment Enterprises. Their offshoot, Zee Networks, launched Zee Motion Pictures and Zee Studios in 2008, aiming to pump out regional films. Let's not forget their music label, Zee Music Company, dropping some catchy tunes. In response to our ever-evolving media diet, Zee launched its OTT platform OZEE in 2016, rebranding it as ZEE5 in 2018.
3. Sun TV Network Limited
Sun TV Network, a big shot in the Indian media world, operates from Chennai. Being a part of the Sun Group, it boasts one of Asia's largest TV networks. Its gem, Sun TV, shines brightly alongside other channels like Udaya TV, Surya TV, and more. Sun Pictures, born in 2000, produces and distributes films, while Sun NXT serves as their global streaming platform. They're masters of indigenous South Indian content, covering a spectrum from entertainment and films to news and children's programs.
4. HT Media
HT Media, a Delhi-based media titan, has got it all, print, electronic, and digital media. Its main newspaper, the Hindustan Times, was founded by none other than Mahatma Gandhi in 1924 and remains a top choice for nearly 3.7 million folks for their daily news fix in the country. They've got 19 printing facilities scattered across India, churning out a whopping 1.6 million copies per hour. The KK Birla family calls the shots at HT Media, even though it's a public company listed on both the BSE and NSE. And guess what? The Hindustan Times is the second most-read English newspaper in India, hot on the heels of The Times of India.
5. NDTV
New Delhi Television Ltd (NDTV Ltd) is a media maven that's been in the game since 1984, thanks to economist Prannoy Roy and journalist Radhika Roy. They were the first to give India 24×7 news and lifestyle channels, making them a legend in the Indian media scene. NDTV has built a solid rep for their straight-up, legit news coverage, with their focus primarily on broadcast and digital news outlets. Their portfolio includes two broadcast news channels, NDTV India and NDTV 24×7, that have bagged a whopping 32 Ramnath Goenka Excellence in Journalism Awards. And if you think that's cool, from 1998 to 2003, they were Star India's go-to for all their news content.
6. Times of India
The Times of India is a media titan that has been turning heads since its inception. Can you believe this English-language daily has been around since 1838? That's right, and it's not just a big shot in India, it's the world's largest-selling English daily and India's third-largest newspaper. Once upon a time, Lord Curzon, the then Viceroy of India, lauded it as "the leading paper in Asia." The BBC even ranked it among the world's six best newspapers in 1991. Talk about accolades! Still standing tall and proud in the bustling Indian media industry, it raked in a whopping $1.4B in revenue in January 2022.
7. TV18
Next up, we're swinging by TV18 Broadcast Limited, a media powerhouse nestled in the heart of Mumbai. This Network18 Group subsidiary is not just a media company; it's a media beast with partnerships with global heavyweights like NBCUniversal, Discovery, Paramount Global, and Warner Bros. Its 24-hour English news channel, News18 India, keeps viewers around the globe hooked. And if that's not enough, it also runs the History Channel in multiple languages across India. Topping it off, TV18's association with Reliance Industries Limited, one of India's largest conglomerates, gives it the firepower it needs to stay at the forefront of the media landscape.
8. Cinevistaas Limited
Let's shift gears and talk about Cinevistaas Limited, an Indian production house that's been stealing the spotlight. Founded by Prem Krishen, it's the creative genius behind smash hits like Crime Patrol. Since its establishment in 1993, Cinevistaas has been relentlessly churning out quality content for major networks. As India's media industry races towards new tech frontiers, Cinevistaas is keeping pace, ready to entertain India's tech-savvy middle class.
9. Tata Play
Next, we have Tata Play, the Indian DTH service provider that you've probably heard of. Born as Tata Sky in 2005, this media giant now boasts a whopping 22 million users, claiming nearly 34% of total DTH users in the country. From offering the first 4K set-top-boxes in India to configurable package options and interactive features, Tata Play has always been a trendsetter. Even after dropping the 'Sky' from its name in 2022, it remains as committed as ever to providing top-tier DTH services and continues to dominate the Indian media scene.
10. Dish TV
Last but not least, let's talk about DishTV India, the satellite television provider that's a household name in India. Launched by the Zee Group in 2003, DishTV has been winning hearts and screens, especially in rural areas and regions overlooked by cable TV. With programming in various languages and DIY services, it offers a viewing experience as diverse as India itself. DishTV India is more than just a media company; it's a media phenomenon that's set to keep entertaining its customers for years to come.
Conclusion
All in all, these media powerhouses are like a mirror reflecting India's diversity while also shining a light on its unity. They reach out to a massive audience, breaking through language, regional, and cultural barriers, all while humming the tune of "Unity in Diversity."
Santosh Kumar, He is a SEO + Blogger have 12 years of experience in writing tutorial, informative and product reviews topics.