Pilates has recently emerged as the hippest form of keeping yourself fit, courtesy of celebrities like Malaika Arora and Sara Ali Khan. More and more people are taking up Pilates classes as it seems promising and transformative.
After having emerged as a brilliant fitness modality on the horizon, people are on the hunt for the best Pilates instructors in town.
Well, if you are one of them, you have come to the right place.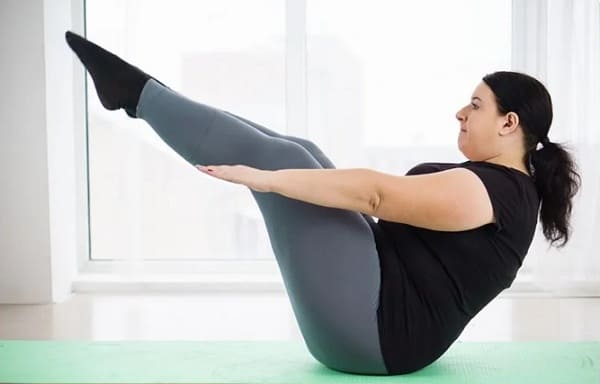 Allow us to introduce the most renowned Pilates instructors available in India today.
#1 Yasmin Karachiwala
Having bagged over 22 years of experience, Yasmin is quite popular for training multiple hotshots in the Bollywood industry including Deepika Padukone and Katrina Kaif. She founded the Body Image Pilates Studio in Bandra West, Mumbai. Her team of certified trainers at the studio work with a variety of people and help them achieve their fitness goals.
She has also received the 'Best Fitness Instructor' award at Vogue Fashion Awards 2013.
#2 Namrata Purohit
Namrata along with her father, Samir Purohit founded the Pilates and Altitude Training Studio. Bollywood stars like KareenaKapoor, KanganaRanaut and many more rely on Namrata for their fitness needs.
She is the youngest certified Scott Pilates instructor in the world and is an official fitness expert to the Femina Miss India International Pageants.
Another feather in her cap is authoring a book called A lazy girl's guide to Being Fit.
#3 Deepika Saxena
A proud founder of the Body Temple Fitness Studio, Delhi, Deepika is a renowned fitness expert and Pilates trainer with over 15 years of experience. She is certified by the Pilates Institute of America and also by the wildly popular sports apparel and accessory brand, Reebok.
Her studio offers the maximum variety of Pilates in the country. She especially works with the older population and her area of expertise is strengthening the spinal column.
#4 Namita Agarwal
Dr Namita is the founder of the Fitness Fusion, VasantKunj, New Delhi. She was trained in Pilates by the esteemed South African Pilates masters namely Caroline Bosh and Dabie Mendes.
Dr Namita offers one-on-one mat and reformer Pilates sessions to her clients.
She received an award from Bharat Nirman for her contributions for having created awareness around health and fitness.
#5 Radhika Karle
Radhika is a certified expert in various things; Yoga, Nutrition, Dietetics, Health, Fitness, Pilates and Sports Medicine. She holds a master's degree in Nutrition and Dietetics from the US. Additionally, she has also done her fellowship in Sports Medicine from Texas.
 With experience spanning over 20 years' course, she has established a chain of fitness studios in Mumbai called Radhika Balanced Body. Her studios are famous for Piloxing and Mat Pilates, so if you want to take that up, you know where to turn to.
Pilatesworkouts can be tricky without an instructor. If you have been looking for online Pilates classes for beginners but haven't had any luck, you have come to the right place. Learn all the basic Pilates exercises from the celebrity trainer and nutritionist, Radhika Karle. Her unluclass covers everything you need to know as a beginner at Pilates. Subscribe now.
Santosh Kumar, He is a SEO + Blogger have 12 years of experience in writing tutorial, informative and product reviews topics.