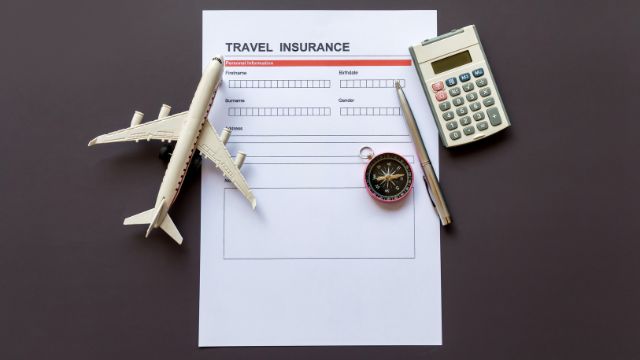 Planning for a perfect annual summer vacation with your family? Well, with the arrival of spring and changing weather, you must be dreaming about an epic summer at some beach or hill station in India or abroad. However, there are certain things you need to consider, such as – planning activities, booking flights and hotels, keeping all the necessary documents handy, and last but most important – getting a travel insurance family plan for safeguarding your trip.
A travel insurance family plan is a travel insurance policy that provides equal coverage for each family member. The main reason many prefer a family travel plan is that it is affordable and convenient as it covers most of the family under one plan. However, you must consider a few things before buying international travel insurance for your family.
In this blog, we have discussed some tips for choosing the right travel insurance for your family.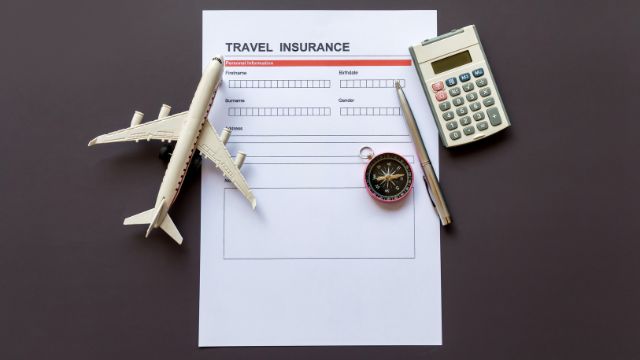 How to choose the right travel insurance family plan?

For many, buying a family travel insurance policy is challenging. However, with the tips given below, you can easily find and buy one as per your need –
Coverage type: Generally, there are five types of coverage offered by international travel insurance – loss of personal belongings, evacuation coverage, overseas medical coverage, trip cancellation and flight delay, and life coverage. While buying a travel insurance family plan, always consider where you will visit.
For example, suppose you are planning on visiting Hawaii. In that case, you might need comprehensive coverage that would protect you from all the mishaps that might occur there – as Hawaii is known for volcanic eruptions and other natural disasters. In addition, the cover must protect you from theft and burglary if you visit certain areas with such crimes.
Check and compare the coverage: You need broader coverage when travelling with family for medical and non-medical events. This ensures you are completely covered from health and financial stress. While looking for a travel insurance family plan, always check the policies online. This gives you the flexibility to compare the plans and quotes. You can compare the plans by using the premium calculator online. Also, comparing plans online will help you buy the plan with broader coverage and at an affordable rate.
Also, look for benefits like – cashless hospitalisation, personal accident, daily allowance in case of a total loss due to theft or burglary, in-patient care, and many more. Thus, a comprehensive travel insurance family plan is recommended because it covers pre-existing diseases. This is beneficial in the case of senior citizens.
Check customer service: Getting stuck in a situation in a foreign land can be very excruciating. If your family trips include older people, you must ensure the insurance company you have selected has good customer service and offers 24*7 service. This is because problems always come unannounced. If there is a medical emergency, customer service can easily help you with the situation. Also, always keep a copy of the emergency number of your insurance provider in case you need it.
Exclusions and limitations: While buying an international travel insurance policy, read the policy terms and conditions. Also, do not forget to read the exclusion. People tend to skip the terms and conditions. Though the T&C section is quite big, reading everything will help avoid any last-minute surprises. Also, if you thoroughly know the exclusions and limitations of the policy, you can get add-ons for certain things which a basic plan does not cover.
Claim process: Check the claim process of the insurance provider you have selected. Understand that while abroad, you cannot go through a lengthy process. You need to choose an insurer that offers an easy claim process – with a few documents and clicks. You should be able to raise a claim. Thus, it is important to check the CSR of the insurance company. A CSR is the claim settlement ratio calculated by dividing the total number of claims settled by the total number of claims raised in a year. An insurance provider with a CSR above 90% is ideal.
Sum assured: Sum assured is the amount that the insurance provider promises to pay when you raise a claim. Many insurance providers offer different levels of coverage depending on your budget. The higher the sum you choose, the higher the budget. But, having a higher sum assured ensures your claim amount is high enough to cover the family's needs. A higher premium might feel a little hefty, but it is worth it. It helps you cover your family members from all kinds of potential losses.
Adventure sport: While planning to spend your summer vacation with your family somewhere near the beach or mountains, you will want to enjoy yourself as much as possible. If you are near the beaches, you would want to go snorkelling, scuba diving, etc. However, many insurance providers do not cover the involvement in high-risk games and sports. Whereas some insurers offer add-on covers for such sports. You can opt for these add-ons to ensure you are safe from any mishap due to participation in such high-risk sports. Though the premium would be high, it will allow you and your family to enjoy it to their fullest with peace of mind.
Going for an international summer vacation with the family essentially requires international travel insurance. While buying a travel insurance family, apart from premiums, you should also consider factors like CSR, the insurance company's financial health, and many others. So, while buying the right travel insurance for your family, consider all the viable options, compare the plans, check the quotes, and finalise the one to buy. This will help you avoid paying too much for the plan. Thus, you can get wider coverage at the right value with proper research.
Disclaimer – The above information is for illustrative purposes only. For more details, please refer to the policy wordings and prospectus before concluding the sales

Santosh Kumar, He is a SEO + Blogger have 12 years of experience in writing tutorial, informative and product reviews topics.