Virat Kohli would look to make a statement when he comes out to bat in the opening game of the 2023 ODI World Cup against Australia at Chennai's MA Chidambaram Stadium.
This article looks at Kohli's numbers in ODI World Cups. Do you think the 34-year-old will be India's trump card in the 2023 World Cup at home? Make your prediction on an online cricket betting platform and win exciting rewards.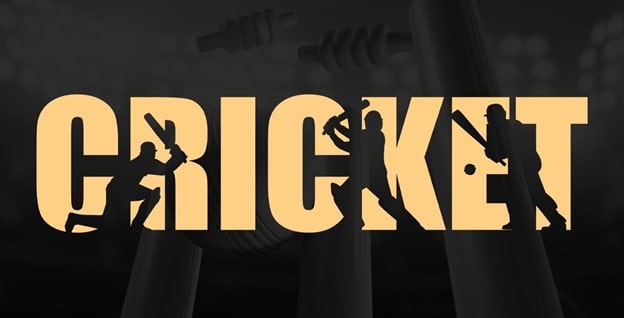 Virat Kohli's Stats in ODI World Cup
Kohli, who made his ODI debut in 2008, played his first World Cup in 2011, where he scored his maiden ODI century against Bangladesh in Dhaka. In the 2011 edition, he played nine games and ended with 282 runs.
Nevertheless, he continued to grow in his journey and landed in Australia four years later in the 2015 ODI World Cup. He smashed a century against Pakistan in the first match and made more than 300 runs in eight innings.
In the 2019 edition, he was the skipper and took India to the semi-finals. The Delhi-born cricketer managed five fifties in the tournament. The tournament also saw the Indian batter cross 1000 runs in the World Cup.
Virat Kohli's ODI World Cup Record (Year-wise)
Virat Kohli grew over the years, and nothing it's more evident in ODI World Cups, where his fans saw him grow into the star he is today.
2011 World Cup
In the 2011 edition, he was a youngster, and the situation sometimes got the better of him. He started by scoring a century against Bangladesh in Mirpur but couldn't make the most of his chances in the tournament, getting out in crunch situations.
Against Australia and Sri Lanka in the quarter-Final and final, respectively, he failed to convert his start into a big score. He registered 282 runs with an average of 35.
 2015 World Cup
Kohli showed his true potential four years later. In the lead-up to the World Cup, he had a tremendous run in the four-match Test series in Australia. And he continued that form with a hundred – 107 off 126 balls – against Pakistan in the first match.
But the 'run machine' fizzled out and made 198 runs in the next seven fixtures, including the all-important semi-final against Australia, where he made just one run.
2019 World Cup:
Meanwhile, four years later, in England, he led his country and took India to the semi-finals. However, he failed to deliver on the big stage again when he got out to Trent Boult, leaving his team high and dry.
Nevertheless, he had an improved show at the tournament, scoring 442 runs in nine innings. He hit half-centuries against Australia, Pakistan, and England in the tournament's group stage.
Virat Kohli's Overall World Cup Stats
| | | | | |
| --- | --- | --- | --- | --- |
| Inns | Runs | Avg | 100s | 50s |
| 26 | 1030 | 46.81 | 2 | 6 |
Concluding Thoughts
So, the following are the details of Virat Kohli's performance at the ODI World Cup. As can be seen, Kohli has performed well but is not exceedingly well. Maybe, the pressure has got something to do with it. However, he belongs to the new generation of cricketers unafraid to chase down under pressure.
He brings out his best under pressure and especially batting second. Nevertheless, his World Cup stats could be better than his career stats. In the 2023 ODI World Cup, he will have an excellent opportunity to prove a point to his detractors.
Santosh Kumar, He is a SEO + Blogger have 12 years of experience in writing tutorial, informative and product reviews topics.