The success of any business involves efficient management of its various aspects. Supply Chain management courses help individuals develop a comprehensive understanding of all business operations- from the initial stages of production to the final stages of distribution. They learn ways to enhance operational efficiency and deal with various complex challenges. These courses, thus, prepare professionals for varied and challenging careers. The following are the benefits of enrolling in Supply Chain Management courses-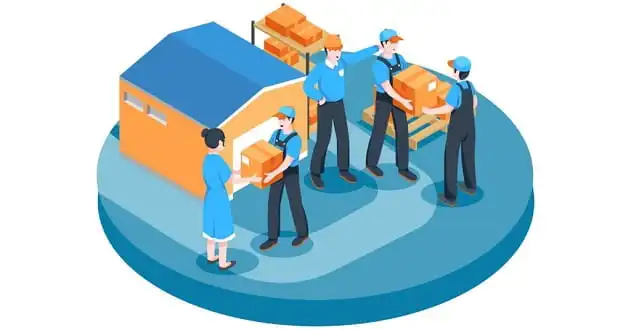 1. Prepare for diverse job roles
The Supply Chain management courses are excellent options for those individuals who wish to begin or advance their careers in the Supply Chain industry. The courses help them acquire relevant job skills and prepare them for several exciting and high-demand roles. One can work as a Data Scientist, Supply or Demand Planner, Quality Assurance Manager, Procurement specialist etc. The greatest advantage of pursuing a career in this field is that one doesn't have to stick to a particular business type. Professionals can work in different types of small and big organisations.
2. Learn from Highly qualified and experienced instructors
The Supply Chain Management courses are led by industry experts who pave the path to success for their students. The experts provide valuable guidance to students for transforming them into well-rounded professionals. Mentors are always there to support the students and solve their queries.  They are well aware of the fact that technical skills alone cannot guarantee success. These soft skills help an individual outshine others in the workplace. So, alongside building strong educational foundations, the instructors lay great emphasis on interpersonal skills like communication, listening, collaboration, teamwork etc.
3. Cutting-edge Curriculum
The new-age course curriculum is prepared by industry experts. The course provides a hands-on learning experience for inventory, operations, and warehouse management. This is accomplished by engaging students in rigorous class exercises and real-life projects. Students have access to comprehensive study materials that helps them develop an in-depth understanding of various concepts and techniques. They learn to combine traditional techniques for Supply Chain management with data-driven innovative solutions for efficiently managing real-world problems. Enrolling in these courses is a great way to stay updated with the trends.
4. Industry-recognised certification
Businesses all over the world are looking for well-rounded professionals who can add value to their organisations. Individuals don't need advanced certificates to enter this field, but having one helps them climb the ladders of success quickly and more efficiently. After successful completion of Supply Chain management courses from accredited institutes, students are awarded industry-recognised certificates. Professional credentials help them gain credibility, thus, making them more hire able. They even earn better salaries than non-certified individuals.
5. In-depth understanding of various topics
Students enrolled in Supply Chain management courses first learn- What is Supply Chain Management? The courses then dive into different advanced topics. Students learn ways and techniques to-
Increase business revenue by maintaining optimal inventory levels, lowering labour and production costs, boosting sales, entering new profitable markets etc.
Keep up with the demands of customers at all times and enhance their satisfaction levels.
Gain a competitive edge over others by delivering good quality products at reasonable prices.
Develop profitable relationships between collaborators
Understand the Supply Chain network to –
Respond proactively in critical situations
Minimise legal liabilities
Identify gaps and complications
6. Great networking opportunities
Building strong personal and professional relationships while taking these courses is beneficial for students in the future. The courses for Supply Chain management provide ample networking opportunities to students. They can engage in discussions with their peers and industry experts, share ideas and work together to solve problems.
7. Placement assistance
Some renowned institutes offering Supply Chain management courses also provide career assistance. They may assist in resume building and prepare students for job interviews etc.
8. Other benefits
Online courses for Supply Chain management have become immensely popular these days. These courses help working professionals stay on top of trends and, thus, elevate their resumes. They give flexibility to students as they can study from the comforts of their homes. After enrolment, students can access extensive learning resources like recorded videos, e-books etc., on the institute's digital learning platform. They can also take practice tests and quizzes to assess their knowledge and concept clarity. This way, students end up saving a lot of time. Some institutes also offer scholarships or financial aid to students to help them in their learning journeys.
Conclusion-
Studying Supply Chain management opens doors to numerous exciting and high-paying opportunities. These courses help individuals learn about different business processes in detail- from raw material sourcing to the final delivery of products and services. These certification courses led by industry experts empower professionals to manage and keep the business running smoothly under all situations. The professionals can, thus, distinguish themselves from their competitors and build future-proof careers by taking these certification courses.
Santosh Kumar, He is a SEO + Blogger have 12 years of experience in writing tutorial, informative and product reviews topics.