Former Union minister of natural gas and petroleum Dharmendra Pradhan has said once again that the rising price of petrol is a result of global crude oil prices.
The price of crude oil has increased significantly on the global market. Pradhan said that importing 80 percent of India's oil consumption was a major factor in the country's rising gasoline costs.
The minister went on a tirade against the UPA administration of former Indian Prime Minister Manmohan Singh, saying that it owed billions of rupees in unpaid oil bonds.
He claims that higher gas prices are a direct result of the debts and interest payments the present government must make.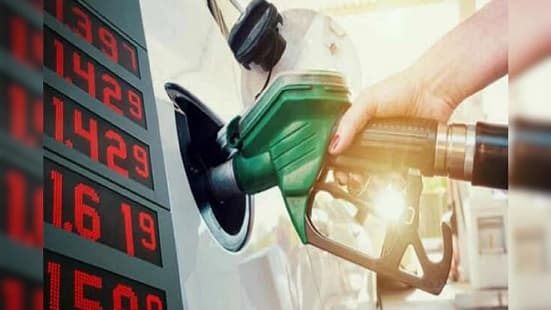 Pradhan blamed the increase in gasoline costs in part on the fact that economists had pointed out that Congress government had left petroleum bonds worth crores awaiting repayment, meaning that we must now pay both in form of interest and its original price.
The energy minister has often said that the increase in gasoline prices in India is due to the high cost of crude oil on global markets.
He previously said that the GST Council will have to determine whether or not to include petrol in the Goods & Services Tax, a move that many feel would significantly reduce costs.
Even though it hurts to pay more, customers weren't shocked by the two-week trend of steadily rising retail gas prices due to the significant jump in crude oil prices. Unfortunately, most shoppers are still perplexed by the 80-paise price hikes that seem to occur practically daily.
They can't seem to get a break from the morning's 80-paise rise warning, unlike their snooze button.
In response to a dramatic rise in the cost of crude oil, oil marketing organizations have increased the price of gasoline and diesel for the first time in over four months. Since OMCs last adjusted gasoline prices, the price of a barrel of Brent oil has jumped by 45 percent, from $81.6 to $118.5. About 85 percent of India's crude oil comes from outside imports.
Gas and diesel prices are typically adjusted once a day to reflect a 15-day moving average of benchmark prices. When the government of India reduced the excise tax on gasoline by 5 rupees per liter and on diesel by 10 rupees per liter on November 4, oil marketing businesses did not change their rates. Price increases were frozen until after the state elections of Uttarakhand, Punjab, UP, Goa, & Manipur.
At the start of the month of June, the price of a gallon of regular petrol was Rs.96.76. There was no change in the price of the petrol when compared to the weekly closing prices of the previous week.
Parkash Singh is a PGT Teacher in Kendriya Vidyalaya Rohini, New Delhi. Parkash completed his starting education from Bihar Board and graduated from Babasaheb Bhimrao Ambedkar Bihar University. He regularly writes educational and informative articles at IndiasStuffs.com