Dubai, renowned for its towering skyscrapers and lavish lifestyle, is also a retreat for families with kids. With a wide array of attractions, there's no shortage of fun for everyone. From thrilling theme parks to interactive museums and mesmerizing fountain shows, Dubai offers an incredible range of family-friendly experiences. Children can embark on mind-boggling rides, explore imaginative play zones, and dive into underwater aquariums teeming with marine life.
They can also enjoy the excitement of dune bashing and camel rides during desert safaris, or challenge themselves on mini-golf courses. Additionally, interactive science centers and indoor theme parks provide engaging educational opportunities. The day can be capped off with an enthralling fountain show, where water dances harmoniously to music. Dubai's family-friendly attractions ensure an unforgettable adventure filled with joy, wonder, and treasured memories.
Dubai Safari Park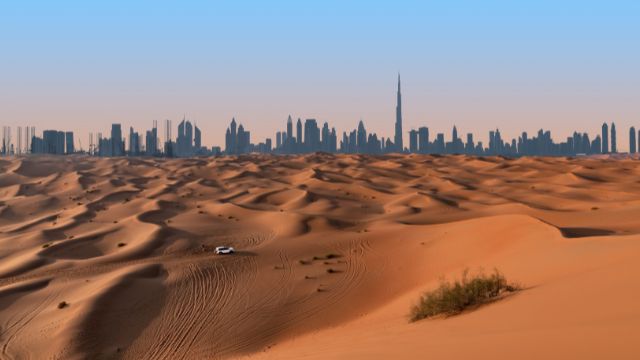 Experience the wonders of Dubai safari park, a fascinating wildlife sanctuary where your family can get up close with majestic animals from across the globe. Lions, elephants, giraffes, and more await your little ones, ensuring an unforgettable adventure. Enhance your visit with exclusive Dubai safari park ticket offers, unlocking fantastic deals and discounts for families. Take advantage of these offers to make your experience even more enjoyable and create lasting memories with your loved ones. Don't miss out on this incredible opportunity to undertake a wild journey and connect with nature at Dubai safari park.
Dubai Miracle Garden
Unleash your imagination at Dubai Miracle Garden, a breathtaking floral wonderland adorned with over 50 million vibrant flowers. With enchanting designs and themed gardens like Disney Avenue and the Butterfly Garden, children will be immersed in a world of beauty and wonder. Capture cherished family memories amidst the stunning flower displays that provide the perfect backdrop for photos. Dubai Miracle Garden is a must-visit destination that will leave a lasting impression and create magical moments for the whole family to treasure.
Dubai Frame
The Dubai Frame is a must-visit attraction for a fun-filled day out with kids in Dubai. This iconic architectural marvel offers an exciting experience that combines entertainment and breathtaking views. Standing tall at 150 meters, the Dubai Frame provides panoramic vistas of the city's stunning skyline. Kids will be thrilled as they step into the glass walkway, offering a unique perspective of both old and new Dubai. Don't miss the opportunity to capture memorable family photos at the Frame's picturesque viewing platforms. You can check the Dubai Frame ticket price online and get the best deals on the tickets to create lasting memories with your loved ones.
Dubai Aquarium and Underwater Zoo
Indulge yourself in the wonders of the ocean at Dubai Aquarium and Underwater Zoo. Nestled in the Dubai Mall, this attraction is home to a vast array of marine species. Kids can be amazed by the underwater tunnel, providing a breathtaking 270-degree view of the mesmerizing marine life. Delve into the depths of the sea without getting wet as you explore this aquatic wonderland. Dubai Aquarium and Underwater Zoo offer an unforgettable experience that will leave both children and adults in awe of the fascinating underwater world.
IMG Worlds of Adventure
Start on an adventure-filled day at IMG Worlds of Adventure, the largest indoor theme park on the planet. This exhilarating park promises non-stop entertainment for the whole family with its exciting rides, beloved characters like Spider-Man and The Avengers, and thrilling attractions. From heart-pounding roller coasters to immersive 3D experiences, IMG Worlds of Adventure is a must-see for those seeking adrenaline-fueled fun. Get ready to be swept away in a world of excitement and create exceptional memories at this action-packed destination.
KidZania Dubai
Introduce your little ones to the adult realm at KidZania Dubai, an imaginative edutainment center. This innovative destination allows children to delve into real-life professions, assuming roles like doctors, pilots, chefs, and more. KidZania Dubai is an interactive city that blends learning and play, nurturing creativity, teamwork, and problem-solving abilities. Through engaging experiences, kids can develop essential skills while having a blast. Let your children enter upon a world of exploration, where imagination meets education, at KidZania Dubai.
Dubai Parks and Resorts
Get ready for a world of excitement at Dubai Parks and Resorts, a sprawling entertainment complex featuring three major theme parks and a water park. Legoland Dubai, Motiongate Dubai, and Bollywood Parks Dubai offer a wide array of attractions, shows, and rides inspired by popular movies and characters. Children can meet their favorite superheroes, explore LEGO kingdoms, and enjoy live performances.
The Green Planet
Discover an urban oasis at The Green Planet, a biodome that transports you to a lush tropical rainforest. This enchanting destination offers an immersive learning experience for children, where they can interact with a diverse range of plant and animal species, from playful monkeys to colorful parrots and serene sloths. With educational programs and workshops, The Green Planet inspires young minds to develop a deep appreciation for nature and become stewards of the environment. Escape to this enchanting rainforest in the heart of the city and kick off a journey of discovery and conservation.
Dubai Ice Rink
Cold off from the desert heat and embrace a cool adventure at Dubai Ice Rink, nestled in the Dubai Mall. This expansive Olympic-sized ice skating rink guarantees endless fun for the entire family. Children can learn skating skills through lessons, engage in thrilling ice hockey matches, or simply enjoy the joy of gliding across the ice. Dubai Ice Rink is the perfect destination to beat the heat and create cherished memories with your loved ones. Strap on your skates and indulge yourself in a world of icy excitement at Dubai Ice Rink.
Dubai Dolphinarium
Make a splash with your family at the Dubai Dolphinarium, where you can witness incredible dolphin and seal performances. Prepare to be amazed as these intelligent marine mammals showcase their acrobatics and tricks, leaving both children and adults in awe. The dolphinarium also offers interactive experiences, granting visitors the opportunity to swim alongside dolphins or participate in up-close feeding sessions. Dive into a world of wonder at the Dubai Dolphinarium and create amazing memories with these remarkable creatures.
Santosh Kumar, He is a SEO + Blogger have 12 years of experience in writing tutorial, informative and product reviews topics.