When it comes to advertising photography and creating a fashion portfolio, one of the prominent names in the domain is of A.Rrajani. With experience of over 21 years, A.Rrajani is one of the top 10 fashion photographer in India, he is best in his field. His creativity has enabled him to work with stars like Salman Khan, Sonu Sood, Kareena Kapoor and even Gulshan Grover. He is also the man behind some of the most successful advertising campaigns in India.
Early Years & Education
A.Rrajani was born in 1984, and during his teenage years, he was very interested in photography. At the age of 16, he knew that he wanted to make a career in photography, and he did make a start. Today, A.Rrajani has completed 21 years of success in this domain. His education and training have been around the same domain, and it is because of the training, he can work in a diversified manner.
Career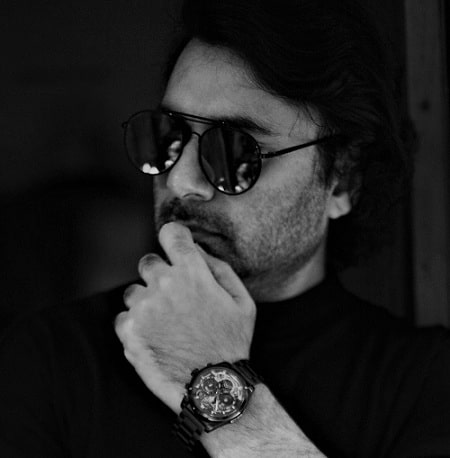 A.Rrajani started his career as a photographer at the age of 16. He always knew what he wanted to be, and this helped him in pursuing his passion. With experience, he involved himself in fashion photography, celebrity photography , acting & modelling portfolio , portrait photography , commercial photography and advertising photography . These are just some of the domains that he works in. In actuality, his portfolio is enormous. He has worked with many big stars like Salman Khan, Sonu Sood, Kareena Kapoor, Ravi Kishan, Naseeruddin Shah, Jaya Bachchan, Gulshan Grover and Shabana Azmi. These are a few prominent names that he worked with; the actual list is endless.
Since A.Rrajani is involved with fashion photography and beauty pageants, he also had a chance to work with many fashion designers like Rohit Bal, Archana Kochar, Peacock Brides, Tarun Tahiliani, Globus, 109 Degree, Melange, Madame, Latin Quarters and many more. Apart from this, he was a part of Indian Princess, Femina Next Door Diva, and I Am She beauty pageants.
Talking about the advertising campaigns, A.Rrajani led Skechers, Amway, Panasonic, Micromax, Shangrilla Resorts, Honda, Go Air, Britannia, Bombay Realty, Bombay Dyeing and many other brands. After the advertising campaigns lead by A.Rrajani, there was a significant improvement in the revenue streams of these brands. He certainly created magic with his imagination and work.
Today, A.Rrajani has a professional studio spanning over 1200 Sq. Feet in Andheri West in Mumbai, India . He also has an office there where you can meet him to plan the work.
Personality
When it comes to the photography and advertising domain, the person needs to have a high level of creativity. He should be able to think out of the box to create the masterpiece. A.Rrajani possess all these qualities, and this enables him to create very appealing portfolios. A lot of aspiring actors & models reach out to him for planning their portfolio shoots. A.Rrajani offers end to end solutions to his clients, and because of such creativity, the model's talent is highlighted further. A.Rrajani also has the leadership skills that help him lead a team of makeup artists, hair dressers and other support staff that he would need during any assignment. A.Rrajani also understands Indian culture, and he understands the importance of these things in photography.
Contact 
You will have to take prior appointments to meet him to fulfil your shoot requirements
# call or what's up on # 7045360660 / 9820988182
Or
Mail on a.rrajaniphotographer@gmail.com
Santosh Kumar, He is a SEO + Blogger have 12 years of experience in writing tutorial, informative and product reviews topics.