The digital gaming market is one of the most flourishing sectors in the global entertainment and media industry, featuring games played on mobiles, PCs, and consoles. In 2016, the global digital gaming market brought in $93.89 billion in revenue and the market has only grown since.
According to gaming market experts, the digital games industry will significantly grow with a CAGR of 18.98% from 2021-2025, reaching a global market size of over $272 billion by 2025. This growth is mainly attributable to mobile gaming, which has developed at an exemplary rate in recent years. Mobile gaming also commanded the largest market share in 2016, closely followed by PC and console games.
Mobile gaming is projected to be the fastest-growing market segment and experts project that it will grow at a 25.5% CAGR through 2021-2025. This segment is gaining traction because of low entry barriers and the proliferation of smartphone and internet activities globally.
Console and PC games also hold a significant share of the global digital gaming revenues and market experts expect them to grow by 14.8% and 11% CAGR respectively through 2021-2025. This growth is thanks to expanded digital purchases on PCs, although much of the online gaming industry has shifted from PCs to tablets and smartphones. Nonetheless, both console and PC gaming will witness significant growth because of the rise of e-sports, virtual reality, and increased digital purchases.
Trends Impacting the Digital Gaming Sector in 2021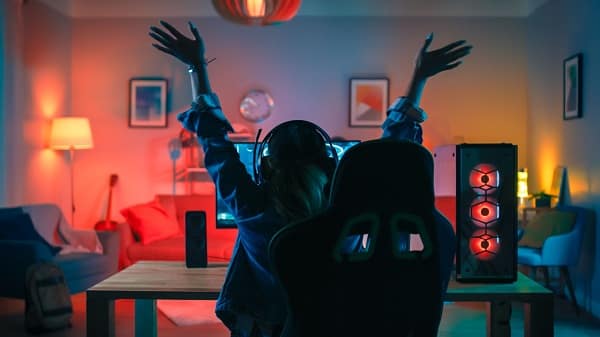 With millions of people restricted to their homes for the larger part of last year, many turned to gaming to remain entertained and connected to their friends and family virtually. However, with businesses reopening and lockdown restrictions easing down, there are several new trends that gaming companies should be aware of to sustain their growth momentum.
Eased Online Gambling Regulations
With the growing smartphone penetration and rapid technological developments, betting on platforms like the Sikkim online casino has become increasingly popular. That has contributed to a boom in esports and online casino players. For instance, the US has experienced a surge in new online poker players by 255% since the lockdown began.
Some countries have seen this growth as an incentive to amend their online gambling regulations, hoping to get a piece of the multi-billion dollar business. Belarus, for instance, has legalized online betting and Armenia has made different changes to its regulations. This change in online gambling restriction has contributed to a spike in the market, with the industry projected to rise by 12% to hit $92.86 billion in 2023 from $58.96 billion in 2019.
If you're here thinking of how to get into sports with your friends but don't have the time to visit a local field, e-sports is your best bet. E-sports has grown in popularity over the last year, as most conventional sports competitions were put on hold during the lockdown. As a result, the esports industry has grown close to $1.1 billion in value.
By February 2020, the e-sports market experience an annual growth rate of 11.7%, with 223 million enthusiasts and 272 million casual audiences. The overall audience size also rose to 496 million, with the annual growth rate estimated to be 10.4% by 2023. The number of casual gamers is also expected to exceed 351 million, with over 295 million enthusiasts to make the number of the overall audience around 646 million.
Digital Content Convergence
As video games, streaming apps and social media apps compete for attention from users, digital cross-platform content convergence has become a reality.
Streaming apps and digital gaming
Today, gamers can access Netflix on two major video game consoles. Likewise, Netflix is penetrating the gaming market with interactive shows like You vs Wild and gaming adaptations such as Sonic the Hedgehog, the Witcher, and many more.
Social media and digital gaming
The convergence of digital gaming and social media isn't new. Digital gaming is poised to hit $200 billion by 2022 and social media is a major contributor towards this growth as an essential marketing channel. That means both virtual worlds will keep working together and we can expect to see more video games offering social networking features like avatars, chat rooms, and shared spaces.
Social media companies are also expected to add innovative features to engage more gaming enthusiasts on their platforms. Facebook, for instance, has launched a cloud gaming app called Facebook Gaming, offering casual games to players and allowing users to create or watch live gameplay.
The ability to enjoy content with purchasing expensive equipment is an attractive proposition for most people. That's what Nextflix did with movies and Spotify with music. Several tech companies have also managed to do the same with gaming for years, although the absence of fast internet connection has hindered the growth of cloud gaming services. Fortunately, the rise of the 5G internet is making all that history, as tech giants continue making inroads in cloud gaming.
Conclusion
While the digital gaming market is expected to experience healthy growth worldwide, smartphone penetration and low internet speeds in some regions hinder the growth of the industry. Additionally, political unrest, government restrictions, and challenging economic conditions in some regions hinder the growth of digital games. In this case, the recent political turmoil of Brexit and the Eurozone crisis has restricted the growth of the market.
Santosh Kumar, He is a SEO + Blogger have 12 years of experience in writing tutorial, informative and product reviews topics.